In another feat at the Mobile World Congress 2021, Qualcomm has broken the cellular download speed record. Clocking at 10.5 Gbps, the Qualcomm X65 5G Modem used 5G mmWave to its advantage.
Qualcomm's Snapdragon chip lineup also got a new addition, the Snapdragon 888 Plus 5G. The SoC also features the same Qualcomm X65 5G modem for connectivity. So we can expect blazing fast 10-gigabit downloads with 5G on the coming flagships
Record-Breaking Qualcomm X65 5G Modem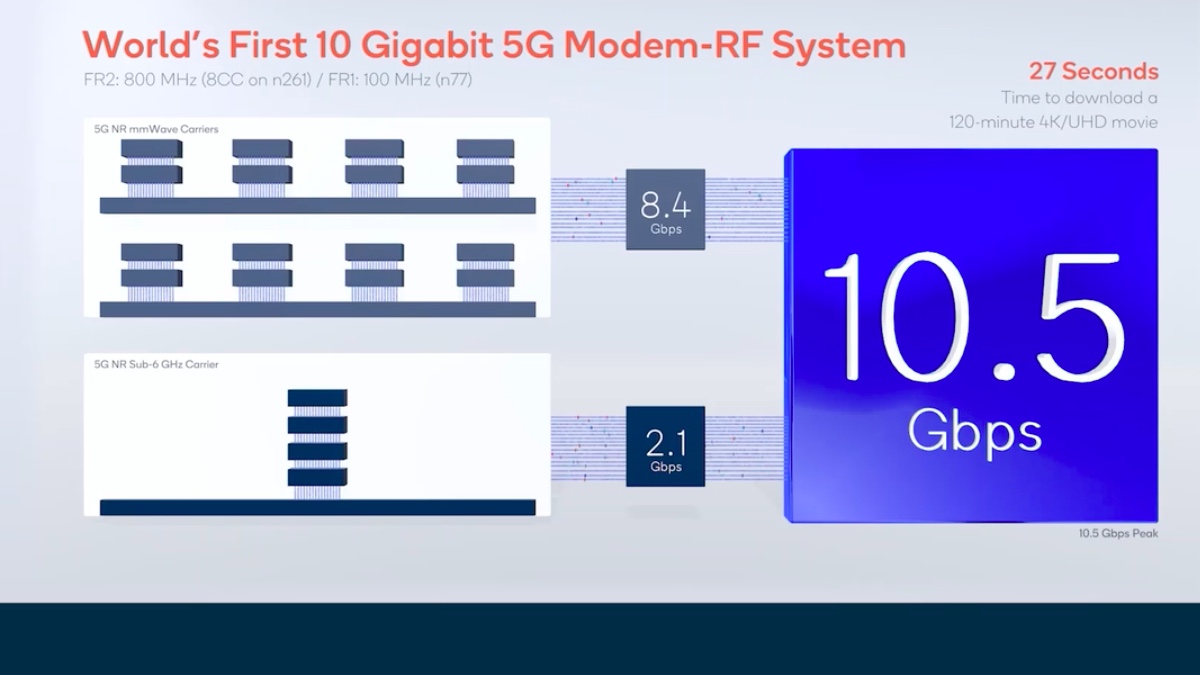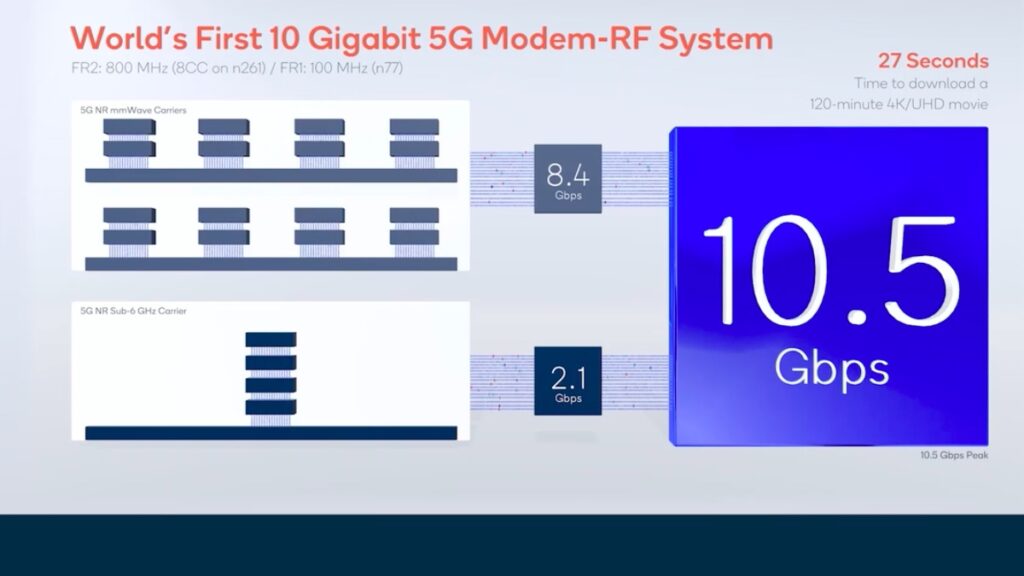 The Qualcomm Snapdragon X65 5G modem is the 4th generation 5G modem from the company. With a 4nm baseband chip and AI-enhanced features, the X65 can deliver gigabit speeds while being light on the battery.
It is also the world's first 10 Gigabit 5G and first 3GPP modem. After breaking the cellular download speed record, the X65 5G has shown the full potential of 5G.
During the same demonstration, the modem also caught speeds up to 2.1 Gbps on the sub-6Ghz spectrum. Qualcomm says that the mmWave 5G is delivering 16 times faster connectivity compared to the sub-6Ghz connection.
Earlier today, the company announced the Snapdragon 888 Plus 5G SoC. The chip is an enhancement over the current Snapdragon 888 flagship processor.
After breaking the cellular download speed record, Qualcomm has officially paired their fastest processor with the fastest 5G cellular modem in the world.
Source: 1