It seems that Indians have found a new way to boycott Chinese apps via "Remove China Apps" — an app that promises to help uninstall Chinese-origin apps from smartphones has gone viral in India.
Developed by a Jaipur-based startup called One Touch AppLabs, Remove China Apps has crossed five million downloads on the Google Play Store just within two weeks of its launch.
The viral app has gained overnight success amidst the rising Indo-China border dispute in the Himalayas. This, coupled with the resentment Indians have due to the COVID-19 pandemic, which also originated in China, and the YouTube vs TikTok fight has further fueled the movement to boycott Chinese apps in the country.
The app, released on May 17, is now among the top free apps on Google Play Store with a near-perfect rating of 4.9. Remove China Apps is currently available only for Android, and the company is reportedly working towards developing its iOS version.
How does "Remove China Apps" work?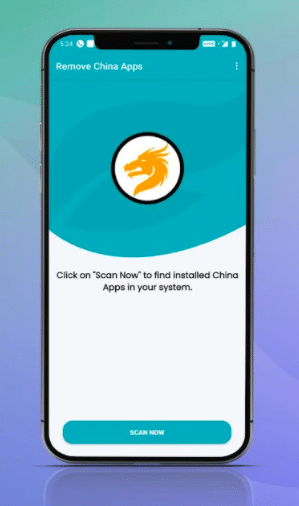 Remove China Apps is only 3.8MB in size and
accepts any login ID to work.
The app claims it can identify an app's country of origin based on market research. However, it does not guarantee the accuracy of the results and leaves it up to the user whether they want to keep such apps on their phones.
Remove China Apps scans your phone to list down all the Chinese apps and gives you an option to uninstall them (via a red bin icon next to the concerned app).
In case your phone doesn't have any "Chinese apps," it will display a congratulatory message.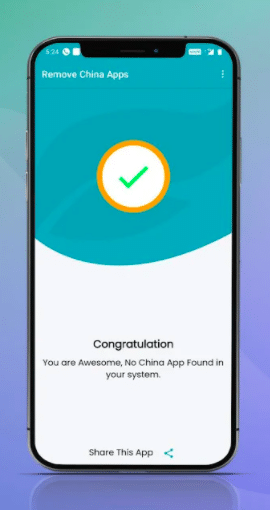 Several people have shared screenshots on social media to show that they've "cleaned their phones" now.
There is one noteworthy point: if you read the disclaimer on the website, it says that "we do not promote uninstallation" of any apps but the name of the app itself suggests otherwise, which can be misleading for people.
Background of "Remove China Apps"
Despite the viral success of the app, Remove China Apps has a cryptic background. The developer's website is simply a WordPress-based site that uses PM Narendra Modi's "self-reliant" slogan as a tagline.
What's more strange is that the company has a very underwhelming achievement to show in comparison to grand claims made on the site. Despite having an "experience of 8+ years in mobile and web application design, development and management," Remove China Apps is the only product they have released so far.
But does it delete all Chinese apps?
The app developers haven't outlined the criteria for labeling an app as "Chinese." What makes an app Chinese — an app made in China, or made by a Chinese developer settled anywhere in the world, or an app that has Chinese investment? These are some of the questions that Remove China Apps is yet to answer on their site.
Moreover, the app doesn't work against the obvious targets like the pre-installed Chinese apps that come bundled with smartphones. So it can only detect apps installed by the user or third party websites.
Remove China Apps has disclosed on the website what data it collects from users. It includes the device model, the device language set, name of the manufacturer, and app-specific information such as the name, version, and the package name of apps.
The response of Chinese app developers
This viral app has sparked a debate among Chinese developers who offer their products in international markets. They are referring to Remove China Apps as "a form of market disruption" and urging other Chinese developers to report the app to Google.
While that might be a small assurance for Chinese app developers but the entire resentment against China-based apps could hurt their business.
Also, the users' response to this is a mixed one. While some are applauding the app for its "mission," there are also a few who complain that there are no immediate or good enough replacements of certain Chinese apps.
Should we be using this app?