Q
ualcomm is nearing its march towards commercial availability of 5G with its recent announcements at its 4G/5G Summit. Cristiano Amon, executive vice president of Qualcomm Technologies, said that Qualcomm has achieved 5G data connection with the Snapdragon X50 5G modem chipset on the 28GHz mmWave spectrum.
Qualcomm published in its official OnQ blog that the 5G data connection demonstration achieved gigabit download speeds using several 100 MHz 5G carriers. The demonstration utilized new 5G Protocol R&D Toolset and the UXM 5G Wireless Test Platform.
Qualcomm 5G smartphone reference design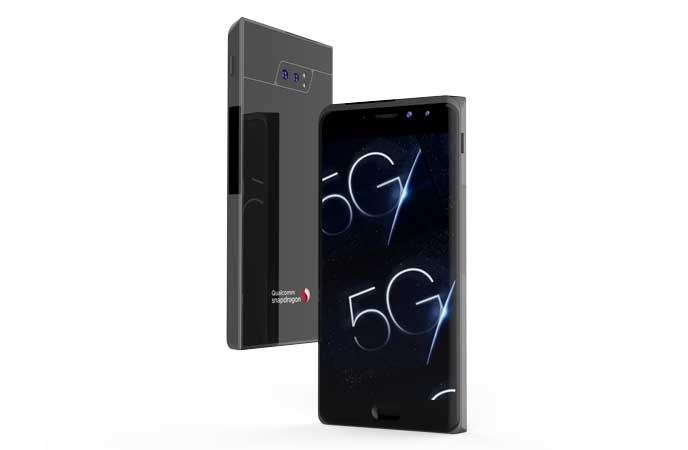 Qualcomm is also previewing their first mmWave 5G smartphone reference design which will allow them to test 5G network and to optimize 5G performance within a year or two. The reference design is seen sporting an edge-to-edge display with dual rear cameras.
Snapdragon X50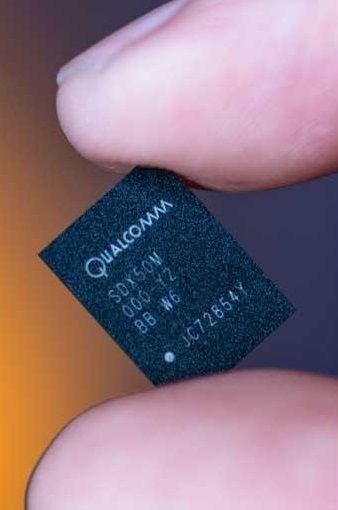 Using Qualcomm's new Snapdragon X50 5G modem, the 5G test was able to achieve greater than a gigabit per second download speeds and a data connection in the 28GHz mmWave RF band. X50 supports up to 5 gigabits per second download speeds, opening up new frontiers in cloud-based services.
Snapdragon X50 will be paired with LTE modem and the combined platform can provide multi-mode 4G/5G capability with dual connectivity. This is because millimeter-wave used by 5G modem would have difficulty in indoor propagation unless indoor signal repeaters are used. So they can switch to 4G for reliability. We might not see a standalone 5G modem anytime soon.
Qualcomm's new 28 GHz mmWave antenna module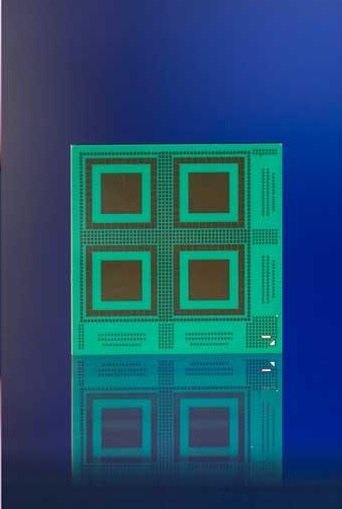 Qualcomm developed a new millimeter wave antenna for the X50 to capture the extremely high 5G frequencies. Qualcomm says that they can fit two such antennas in a device.  Sherif Hanna, Staff Manager of Product Marketing for 4G/5G at Qualcomm said that millimeter-wave is just too tricky to use in smartphones and they are using massive multiple input multiple output (MIMO) techniques to make the millimeter-wave mobile. He also added that he believes they have an edge over their competitors over miniaturization of antenna modules.
Techniques used by Qualcomm such as adaptive beamforming and beam tracking will extend the range of mmWave transmissions. Qualcomm plans to shrink the existing mmWave antenna by another 50 percent over the coming months. Qualcomm mentioned in its press release that the Snapdragon X50 is expected to support commercial launches of 5G devices and networks in the first half of 2019.
Are you anticipated about Qualcomm 5G revolution? Share your views in the comments.