Polestar 2, an upcoming electric car that rivals the Tesla Model 3, has been spotted under testing during the night in a Norwegian village in the blistering cold. The footage of the car was captured by fellow EV enthusiast Bjørn Nyland.
He spotted the car near a 50 kW Ionity charging station in Dal, while he was out driving his Audi eTron 50. This specific eTron 50 uses a 71 kWh battery, of which 64.7 kWh is usable.
Here's how The Polestar 2 looks in real life.
Polestar 2: Tesla Model 3 Rival Spotted
As you can see, Polestar 2 looks almost production-ready in terms of looks. The only indicator is the "Test Vehicle" sticker near the front door.
As Bjorn mentions in the video, a few groups of people were testing the Polestar 2 electric car, with its deliveries scheduled for June 2020.
It also makes sense to test this Model 3 rival in the intense cold to test some of the region-specific features, including heated seats and radar. Polestar 2 will have a feature that'll allow the driver to melt any deposited snow around the front radar sensor.
Polestar 2 will also have an adaptive high beam assist that'll automatically sense oncoming traffic and manage the intensity of the headlights.
Polestar 2 is rated at 150 kW with a maximum fast charging rate. However, the car in the video was seen charging at a 50 kW Ionity charger.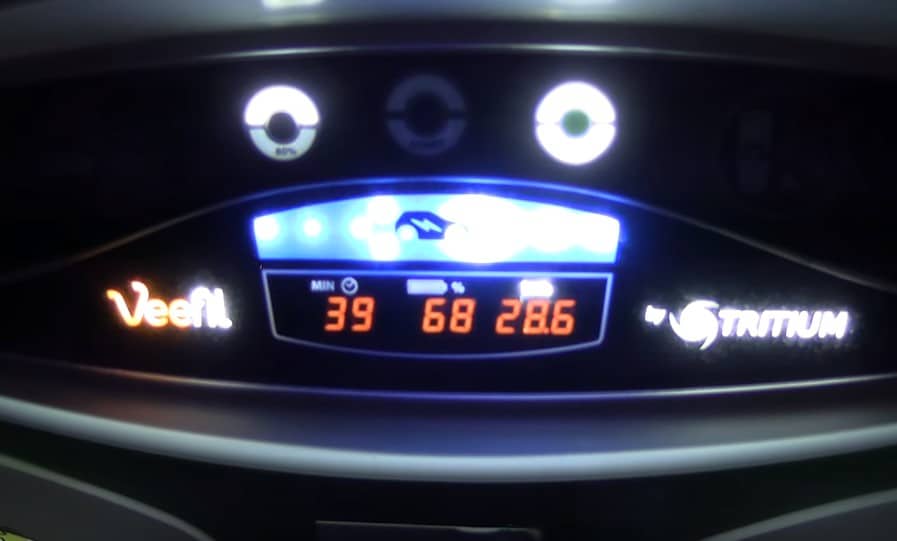 Upon a closer look, we can see that the Polestar 2 was charging at the station for 39 minutes and added 28.6 kWh of energy. At this point, the Polestar was at 68% SoC.
This means that during the 39 minutes of time, the charging rate of 50 kW wasn't maintained throughout. Otherwise, the amount of energy added would be 32.5 kWh.
It is hard to speculate on the charging process of the Polestar 2, including how it uses afterburners to heat up its motor. Therefore any comment on its battery performance is simply my speculation at this point.
The pricing of the Polestar 2 was revealed back in October at €59,000 or around $63,000, which is around $6,000 less than the Tesla Model 3 Performance, it's the main competitor.
While the battery range of Polestar 2 is less than Tesla Model 3 Performance, it makes up for it in towing capacity. I know it is an unusual feature for an electric sedan, but I guess it is there.