Google could pull the curtain off the next major Android release in the coming months. While many features of Android P are unrevealed, it's known that Android 9.0 is internally codenamed Pistachio Ice Cream and it would offer support for devices with multiple displays, call recording tone, etc. It is also expected to feature the Material Design 2 which is the successor of the Material Design design language Android already uses.
Another information has been added to Android P's possible feature set. XDA reports that the operating system won't allow idle background apps to access the device's camera. The details come from an AOSP commit merged on January 19.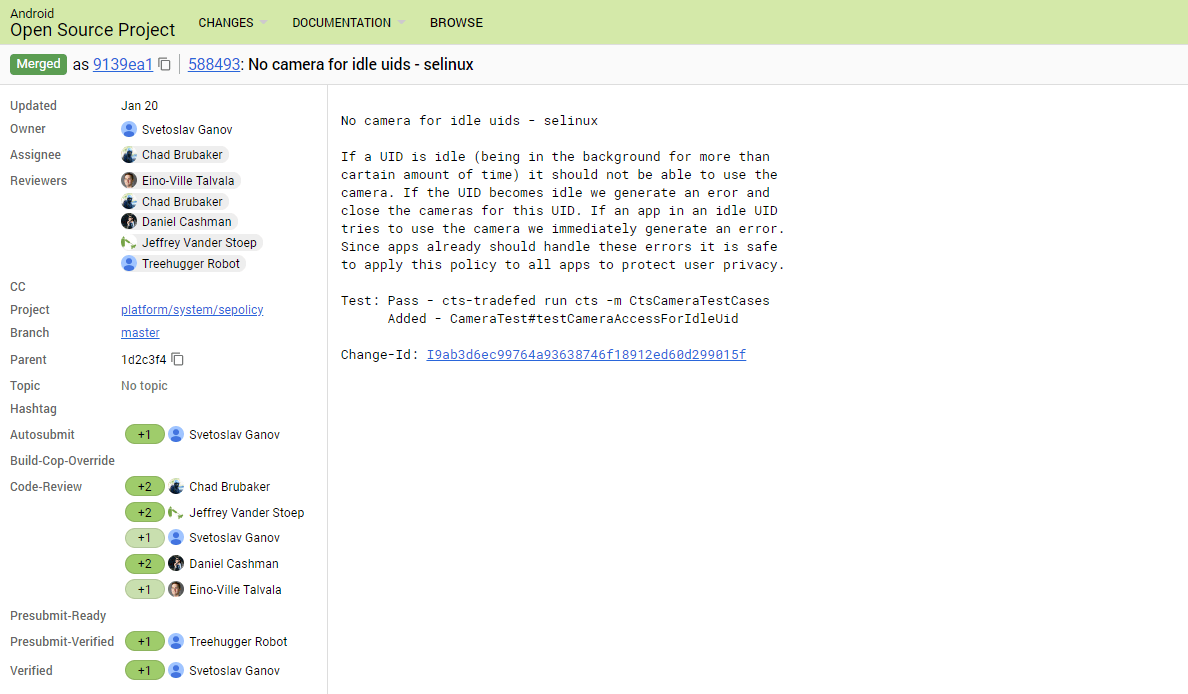 According to the commit, the camera would be automatically disabled for idle background apps. An error will be generated if an idle app further requests camera access. To keep an eye on the apps, Android uses their UID (User ID) — a permanent unique app ID assigned at the time of installation.
It's not rocket science for skilled hackers to control Android's camera permissions to fulfill their evil intentions. This change will prevent malicious apps from covertly recording videos and snapping images on Android P devices without the knowledge of the user, such as when the screen is locked.
In reality, if it's not fool-proof, at least, apps requiring camera access would have to display something on the screen to mark their foreground presence, making their detection easier. With the much-awaited background camera limits in action, privacy-concerned users might feel assured and won't put a tape on their cameras.