Just about a week has passed since the government of India banned over 59 Chinese-origin apps, including TikTok. The decision was made over concerns about security and fears of user data being pumped over to the Chinese soil.
But the next obvious question is, do we have the alternatives to fill the gap created after the existing players got wiped out?
Well, now there is an answer to it. As part of the Aatmanirbhar Bharat campaign, Prime Minister Narendra Modi has announced the App Innovation Challenge aimed at promoting home-grown apps for the Indian population.
How Does Aatmanirbhar Bharat App Innovation Challenge work?
As part of the challenge, developers will build apps across eight categories, including social networking, e-learning, news, games, entertainment, office productivity, etc. They will compete against other developers to win various cash prizes. We can assume that the challenge covers both Android and iOS platforms as there is no specific mention
As an example use case, a developer can create an image editing app with all the standard features. Now, it's up to the developer what intriguing stuff they can put in the app and win the challenge.
Similarly, developers can create system cleaner apps, mobile anti-virus, video calling apps, apps that provide navigation, etc.
Now, talking about the app evaluation process, factors like ease of use, robustness, security features, and scalability of the app will be considered. There will be a two-stage selection process, where Stage-1 will involve the screening of eligible entries, and in Stage-2, the app will be evaluated by a jury after seeing a demo.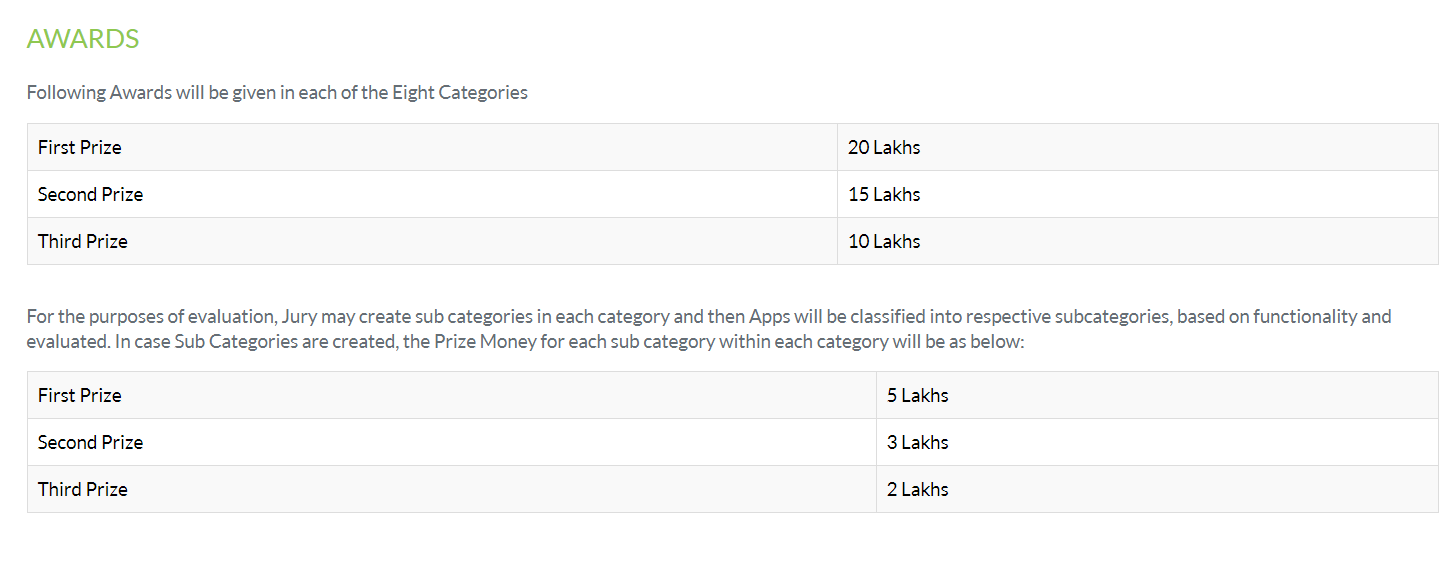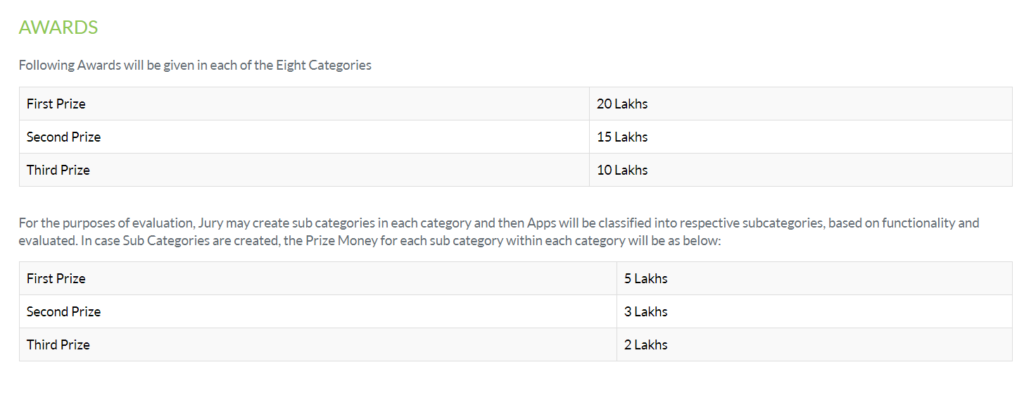 After getting shortlisted, the app will be rewarded and put on the leaderboard. The first prize for each of the main categories mentioned above is Rs 20 Lakh, second is Rs 15 Lakh, and the third is Rs 10 Lakh. However, if required there may be sub-categories with lower cash prizes.
If you're a developer, you should get going as the last date to submit your app is July 18, 2020 (5:30 PM IST). Following the evaluation, the final announcement will be made on August 7.


Overall, it's a great move to push India-made apps, even though it sprung out of political turmoil between the two nations. The government has already boycotted some Chinese apps, and many alternative apps Indians would jump on to are probably made by a US-based company.
But the question that remains unanswered is whether these apps will stop relying on data and ads for their survival, unlike their Chinese counterparts? Irrespective of their nationality, it's hard for developers and publishers to keep offering their apps for free.
For peace of mind, maybe the data of these homegrown apps won't end up in China right away. But developers will still need to find a way to make use of the data if people want the apps for free — unless there is financial backing. As an assurance, MyGov website reads that the government will "adopt suitable apps, and guide them to maturity." Let's see what that means and how well it goes.