Refreshing the iPad Air lineup for 2020, Apple has come up with a major redesign that's kind of a mid-way between the budget iPad with Touch ID and the iPad Pro with Face ID. The main highlight of this year's iPad Air is that the Touch ID fingerprint sensor is integrated into the power button.
The result is that the new iPad Air features the same edge-to-edge design as its costlier sibling. This has also allowed Apple to bump the display size to 10.9-inch on the new device.
The iPad Air 2020 also features the new A14 SoC under-the-hood, and what's surprising here is the iPad Air has got hold of the new chip before the release of the new iPhones.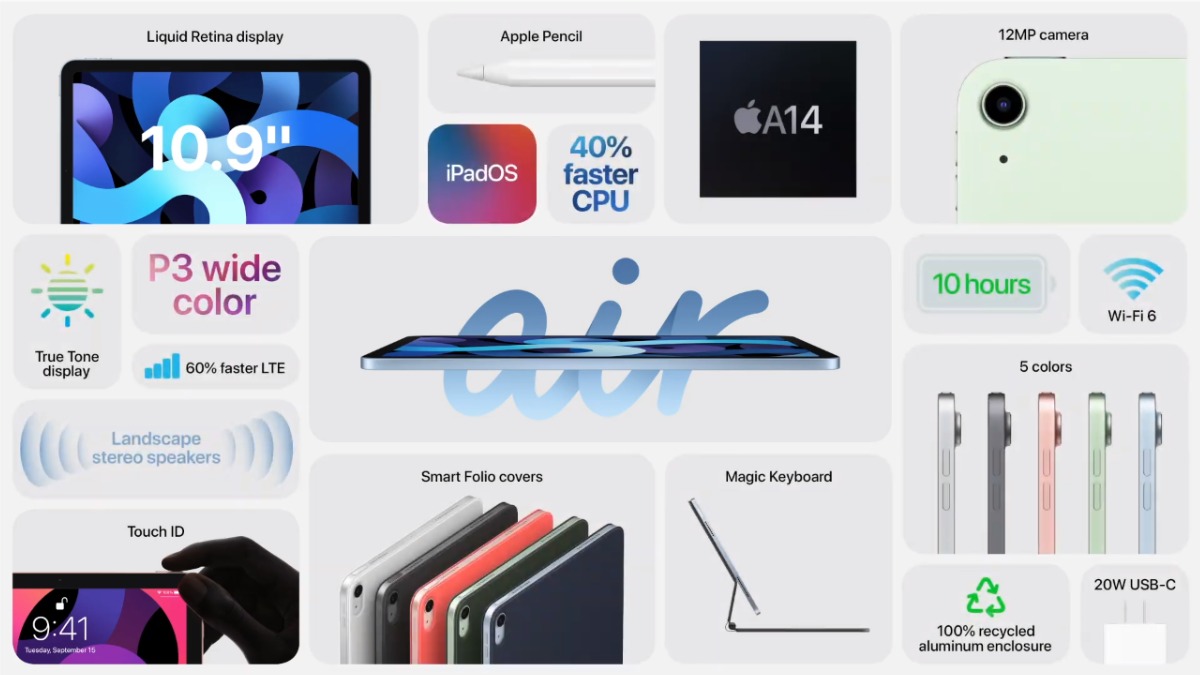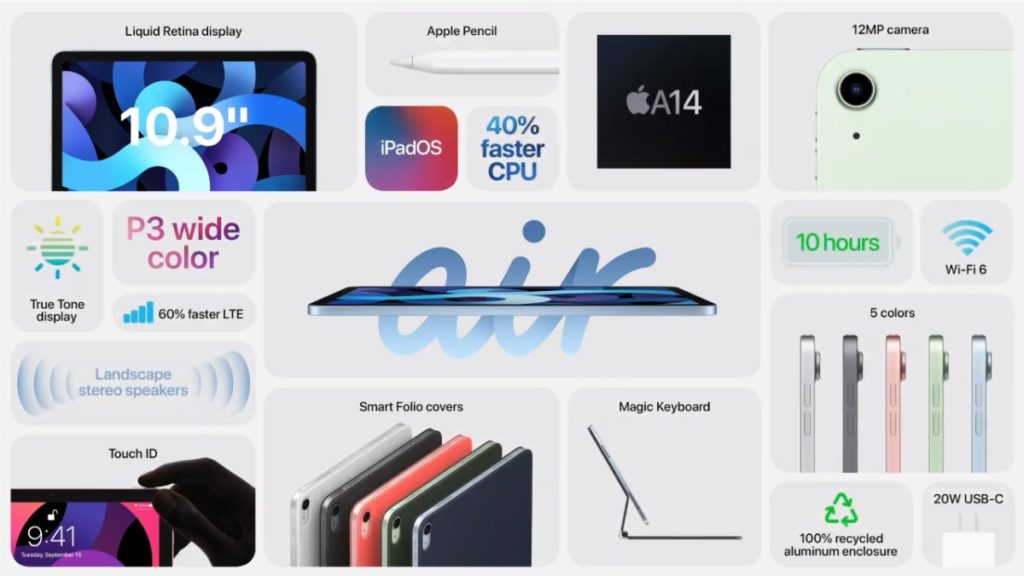 The A14 chip brings a 40% CPU performance boost to the table. Also, Apple has introduced the USB-C port to the iPad Air making it easier to charge and connect various devices just like the iPad Pro.
In the camera department, the new iPad Air comes with a 7MP Facetime HD Camera and a 12 MP rear camera capable of recording 4K videos with improved video stabilization. It also features a redesigned speaker system that provides stereo audio in landscape mode.
Speaking of other features, the 2020 iPad Air comes with WiFi 6, support for Magic keyboard, faster LTE connectivity, 20W fast charging, etc. The device will be available from next month in over 30 countries, with the starting price of $599 (WiFi) and $729 (WiFi+Cellular) for the US.
Apple has also refreshed its budget lineup and announced the 8th Gen iPad with A12 Bionic SoC from 2019. The budget iPad is priced at $329.