New data and projections by SensorTower reveal that users around the world have spent over $65 billion on apps in the Google Play Store and Apple's App Store in the first half of 2021.
Out of $65 billion, $41.5 billion is projected to be spent by users in Apple's App Store alone. Compared to the first half of 2022, this is a 22% growth for the App Store. Google Play users purchased apps worth $23.4 billion, 30% more than the $18 billion they spent in the first half of 2020.
In the first half of 2020, users spent $52 billion on Google Play Store and the App Store. In 2021, this figure has grown by 24.8%, touching the $65 billion mark in mobile app spending.
Most Popular Mobile Apps 2021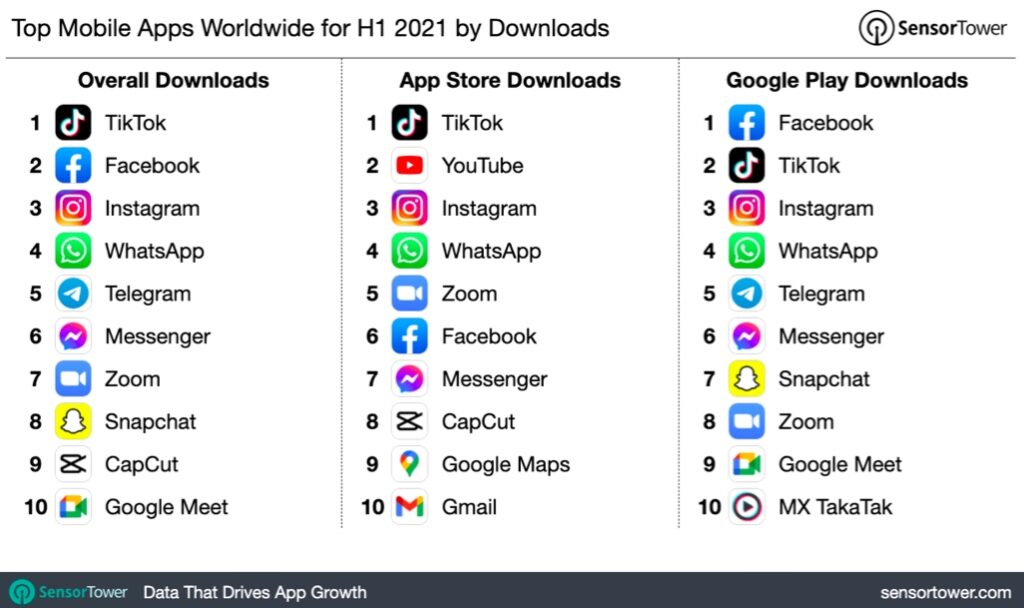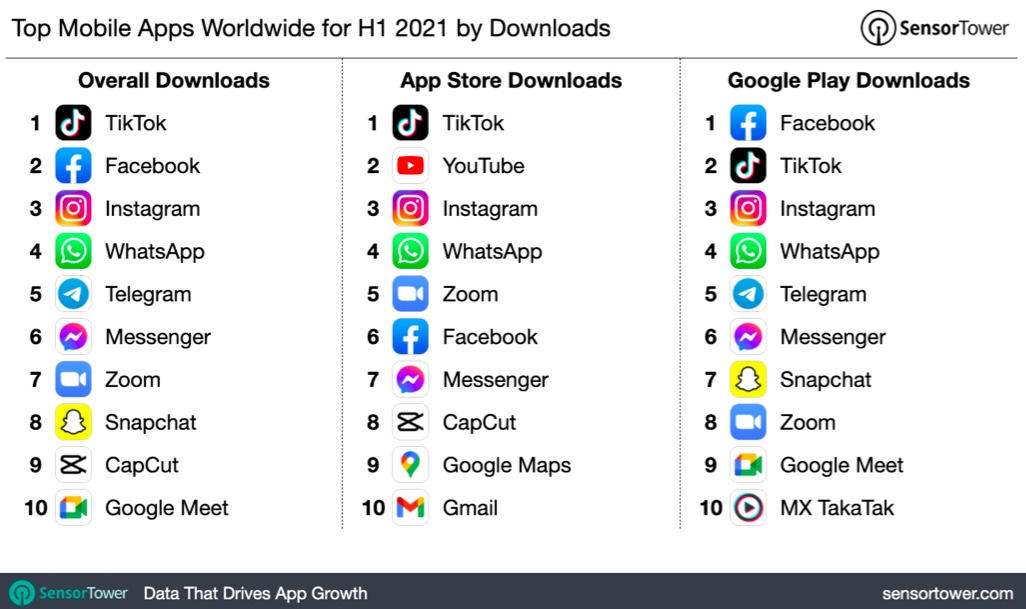 While the Play Store is growing faster in purchases and subscriptions, the App Store still generates far more revenue. We can thank Apple's no-sideloading-on-the-iPhone approach.
According to the SesorTower data, TikTok is the top-grossing mobile app in terms of overall revenue. It is followed by YouTube and Tinder in second and third place, respectively.
Interestingly, Google Play has Google One as its top-grossing app. For the uninitiated, Google One lets you purchase more Google Drive storage. We think it is top-grossing since Google got rid of the unlimited photos storage in June 2021.
Coming to streaming apps, Disney+ takes the fifth spot, while Netflix is nowhere on the top-grossing list. However, Netflix has managed to be the ninth most-spent-on app in the App Store.
TikTok is also the most downloaded app, reaching about 346 million downloads on Google Play and the App Store. Facebook closely follows in the second place, with Instagram and WhatsApp as the third and fourth most downloaded mobile apps in 2021.
SensorTower also says that these numbers will shift depending on the pandemic. Smartphone usage and dependence increased manifold when the pandemic resulted in lockdowns around the world.