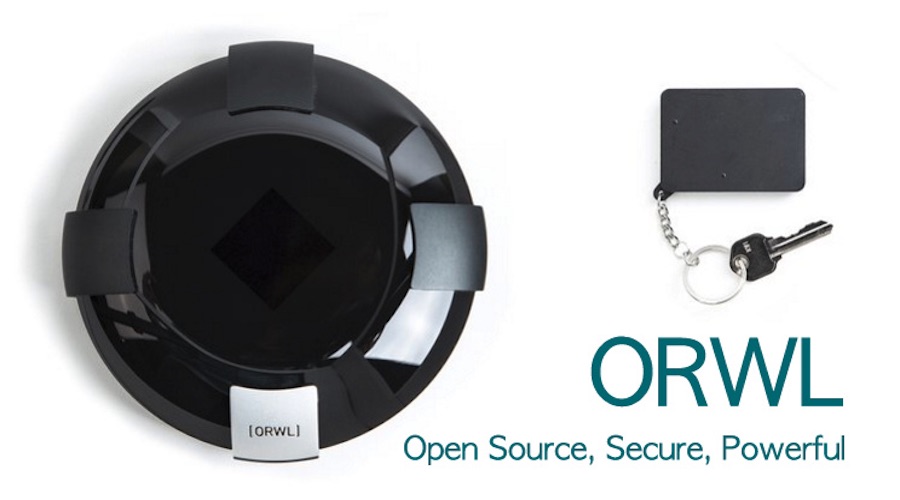 Short Bytes: ORWL is the first open source, physically secure computer. Using a secure microcontroller (MCU) and an 'active clamshell mesh', the device makes sure that nobody breaks the security of the system. Its maker, Design Shift, has also launched a crowdfunding campaign on Crowd Supply.
I
n today's age, our most precious information is saved on our computers. We use these digital boxes to secure our documents, pictures, videos, and more. But, unlike your smartphone, you can't carry your computer everywhere. To tackle this problem and harden the physical security,
ORWL
was created.
Makers of ORWL, Design Shift, are calling it the "first physically secure computer". The team is running a crowdfunding campaign on Crowd Supply with a target of $25,000.
This device houses an Intel Skylake Core m3 processor, 8GB RAM, 120GB or 480GB SSD, Intel 515 graphics, USB 3.0 Type-C ports, Micro HDMI port, and supports 4K videos. Just like any other computer, this system can run GNU/Linux-based distros and Windows 10.
What makes ORWL physically secure?
ORWL has a Cortex-M3-powered secure microcontroller, integrated into the motherboard that's used to generate and store cryptographic keys. For booting the system, a secure key via NFC is also needed.
Another security layer, also called 'active clamshell mesh', is formed by laser direct structuring. It's a method to create a resin material with finely printer circuitry, which shatters when drilled. If someone tries to crack open the clamshell, it'll relieve the pressure switches, causing  the microcontroller to delete the SSD's encryption keys. Drilling/cutting the clamshell again results in the deletion of keys due to breakage of the circuitry. Similar things happen if there's some kind of shorting or bypassing.
Just in case you wish to open the clamshell yourself, you can do it. But, you'll need to generate a new SSD encryption key and go through a complete reinstallation.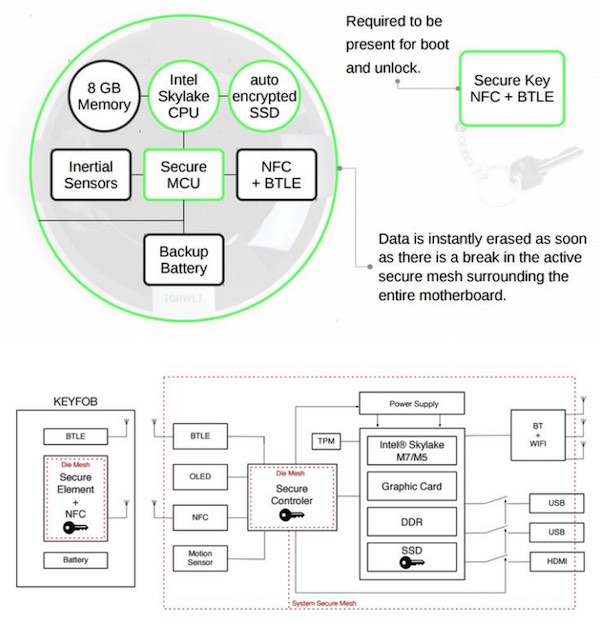 ORWL is open source
ORWL has open sourced its software and hardware. This includes the layout and schematic files, firmware for the BIOS, key fob, and secure controller.
Design Shift is also working to develop its own Coreboot port. This port will be made open source and its Firmware Support Package will remain closed, just like any other modern system.
You can visit ORWL's Crowd Supply page to know more details and support the project.
Did you find this article helpful? Don't forget to drop your feedback in the comments section below.
Also Read: Facebook's Popular Open Source Security Tool Osquery Comes To Windows