The world's de facto superpower, the U.S.A., might be impervious to most enemy threats due to its superior military and advanced technologies. But one thing that even Americans would be seriously concerned about is cyberwarfare. The country has recently been quite vulnerable to cyberattacks, with one such instance being the ransomware attack in May this year. The government now hopes to strengthen its cyber defenses using hefty investments from certain tech firms, namely Google and Microsoft.
Amid growing concerns about cybersecurity, US President Joe Biden summoned the biggest stakeholders to the White House on August 25. The meeting's agenda was to find cybersecurity solutions to protect the authorities from prospective cyberattacks.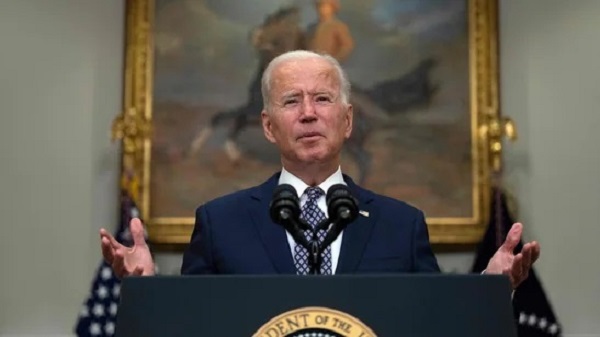 Among the guests were big tech companies, including Apple, Google, Microsoft, and Amazon. Apart from that, representatives of educational organizations like Code.org and financial stakeholders, such as JPMorgan Chase, also got the invitation.
Big Tech Assembles to Cure Biden's Cybersecurity Woes
Recently, a White House statement revealed that tech giants Google and Microsoft have decided to invest a combined $30 billion to bolster the country's cybersecurity status. Over the next five years, Microsoft will dish out $20 billion, whereas Google will invest $10 billion from its pocket.
The source also announced that $150 million from Microsoft's total investment would go right away towards cybersecurity training and cybersecurity upgrades for community colleges/non-profits and government buildings, respectively. Moreover, the rest of the funds will be used to boost the country's efforts to "integrate cybersecurity by design" and to "deliver advanced security solutions."
The investment will help the government expand programs based on the Zero Trust security model in Google's case. The search giant's funds will "help secure the software supply chain" and "enhance open-source security."
Apart from these two firms, Apple and IBM have also come forward to help out, albeit not with funds. The iPhone maker will establish a new program under which it will enhance the security of its technology supply chain. Essentially, Apple plans to coordinate with over 9,000 suppliers in the country. This will promote multi-factor authentication, security training, event logging, etc.
On the other hand, IBM has reportedly confirmed that it will set up Cybersecurity Leadership Centers in collaboration with 20 Historically Black Colleges & Universities. The firm is also looking to provide cybersecurity training to more than 150,000 people over the next three years.
Since cybersecurity is never absolute, even the best tech forces in the world can't guarantee digital invincibility against cyberattacks. However, focused investments like this one can help a government narrow down security vulnerabilities and minimize the threat significantly.