While everyone thought OnePlus had gone off-track after the OnePlus 6 series, it's back with another flagship killer. The smartphone maker has diversified its range of premium flagship smartphones, dividing them into specific categories. Enter OnePlus 9RT, the successor to the OnePlus 9R and a flagship killer that might save OnePlus from its downfall.
I'm not alone in thinking that OnePlus was slowly swaying off its original course, which was legendary. Likewise, the company's merger with OPPO only put more things to rest rather than saving them. Although, does OnePlus have another chance to go in the right direction again? Let's find out in our OnePlus 9RT review.
OnePlus 9RT specifications overview
Specifications
OnePlus 9RT
Display
6.62-inch AMOLED, 120Hz, HDR10+, 1300 nits display
Cameras
– 50 MP, f/1.8 wide lens with OIS
– 16 MP, f/2.2 ultrawide lens
– 2 MP, f/2.4 macro lens
Processor
Qualcomm Snapdragon 888 5G SoC
Biometrics
Under-display optical fingerprint sensor
Cellular and Wireless
5G, WiFi, Bluetooth,
RAM +Storage
8GB + 128GB; 8GB + 256GB; 12GB + 256GB
Battery
4,500 mAh with 65W Fast charging
Colors
Nano Silver, Hacker Black
Designed and built perfectly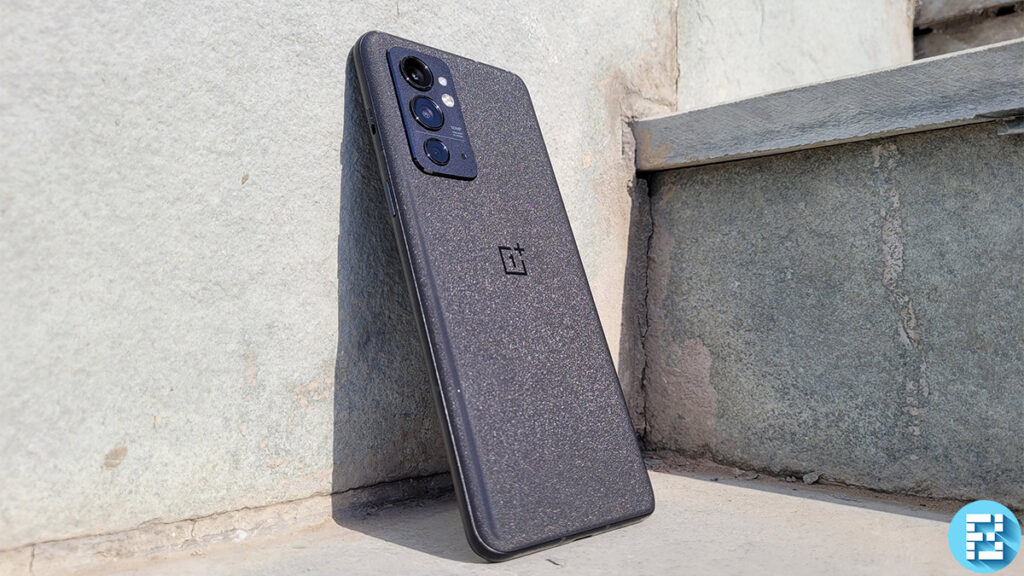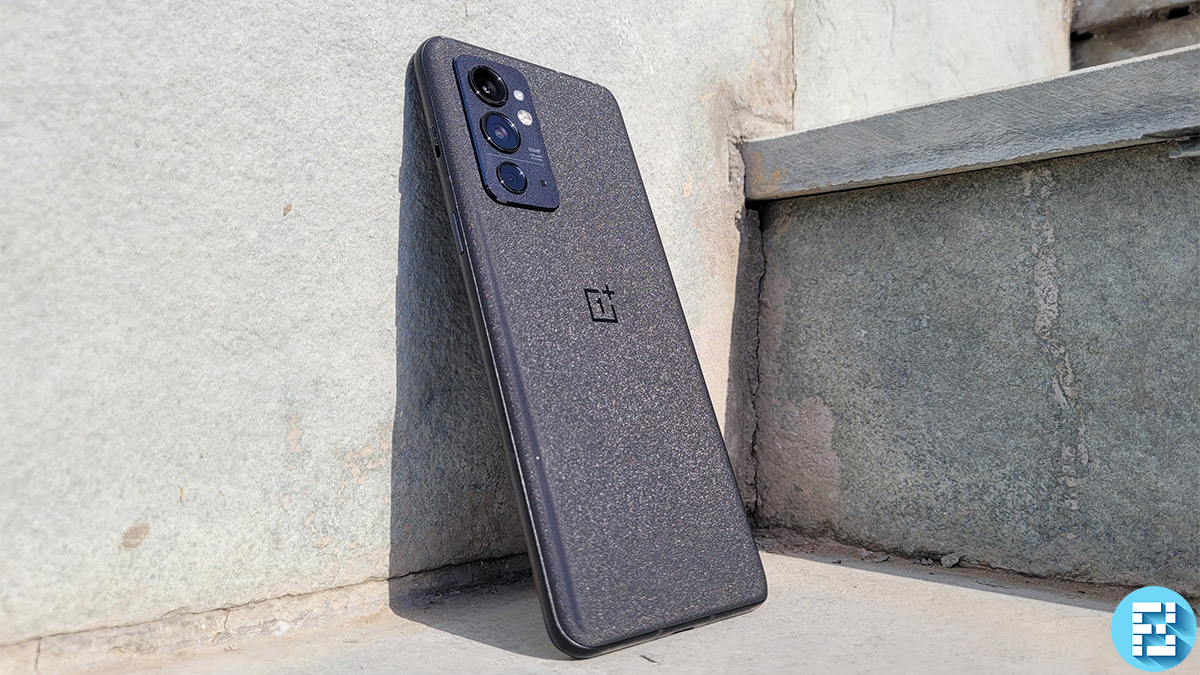 It's been a while since I've used a large screen phone that felt comfortable holding and using. The OnePlus 9RT is that phone. OnePlus has done an excellent job maintaining a good design and giving it a premium feel.
The 9RT comes in two color options — Nano Silver and Hacker Black. OnePlus sent me the Hacker Black variant, and the black color is magnificent. Likewise, the smartphone has a unique design that most people would like.
It comes with a glass surface in the rear that the company calls Silk Glass and has an aluminum frame. The glass back is delightful to look at and comes with several perks. For instance, the back doesn't attract any fingerprints, smudges, or marks. The back does indeed feel silky when you hold it, and you can see a brilliant starry pattern when light shines on it.
It's an absolute delight to hold and use the OnePlus 9RT.
Coming to its weight, the phone weighs approximately 198.5g, which seems bulkier, but doesn't feel like it. The phone might weigh a lot, but OnePlus has done some great work in implementing the weight distribution of the phone. I cherished holding the OnePlus 9RT with the provided case put on, and it didn't feel bulky at all. My slight bias comes from using a Galaxy S20 FE that feels bulky with a cover.
Furthermore, the button placement is done neatly too. OnePlus' infamous alert slider is on the phone's right edge and works well. Moving on, the power button is just below the slider, with the volume rocker on the left edge. Also, OnePlus does provide a TPU case with the 9RT, but the case is only good until you get another one or don't.
A very good display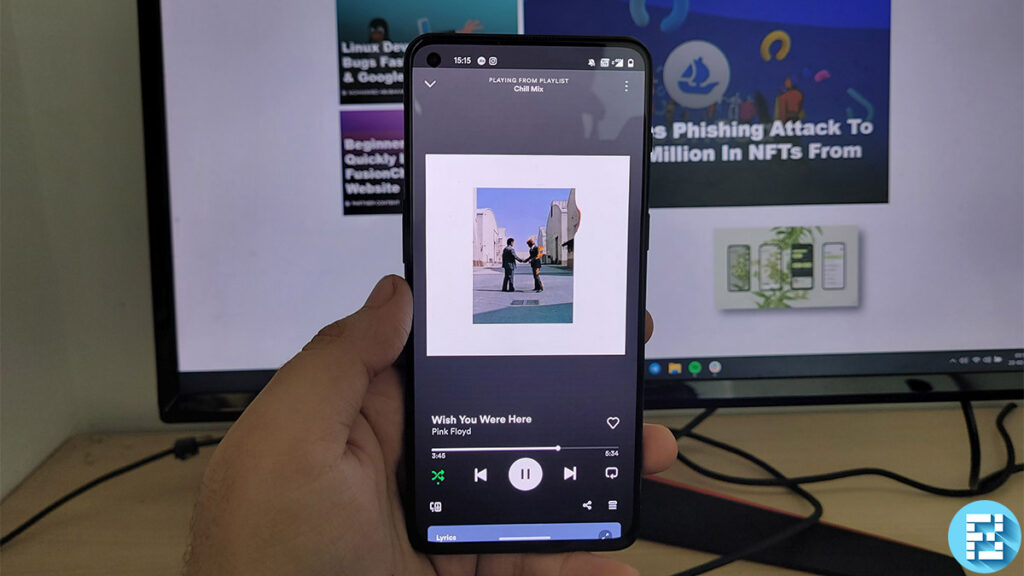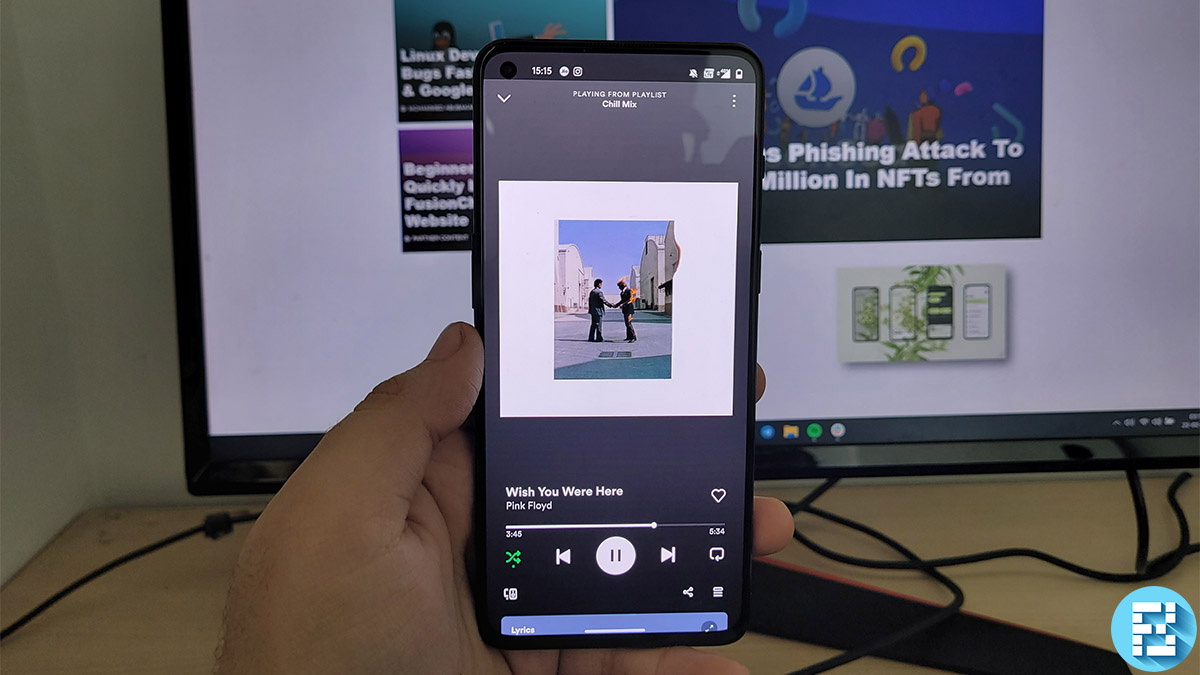 Firstly, I'd like to appreciate the choice of OnePlus on the display panel for the OnePlus 9RT. The display on the 9RT is similar to the ones on the OnePlus 9R and OnePlus 9, only slightly bigger. Similarly, the phone has a 6.62-inch 120Hz 2400×1800 AMOLED Samsung E4 panel that produces good colors.
The display's default sampling rate is of 300Hz but goes all the way up to 600Hz on supported games. With a locked 120Hz refresh rate, some apps will force it down to 60Hz. While OnePlus could've gone with a dynamic refresh rate display, this does the job just fine.
The OnePlus 9RT offers a good media consumption experience.
The color reproduction and viewing angles are close to perfect on the OnePlus 9RT's display. To clarify, there are only a few cases where you would notice viewing angle issues. Although, they're only visible in some cases when you use the phone's in-built light theme.
Good color reproduction and bad HDR experience
The 9RT's display produces accurate and punchy colors, which most people will like. Although there's HDR enabled on the phone, I don't understand why. While OnePlus didn't mention HDR, it enabled it (or forgot to disable it) from the software side. YouTube and supported streaming apps show HDR content options in the quality selection menu.
However, the existence of HDR support on the phone doesn't mean that it's good. I didn't notice any improvements apart from the display reaching max brightness. Although, if it's not doing any harm, it's not that bad either, and you can use the HDR capability to achieve the OnePlus 9RT's peak brightness of 1300 nits.
Performance and software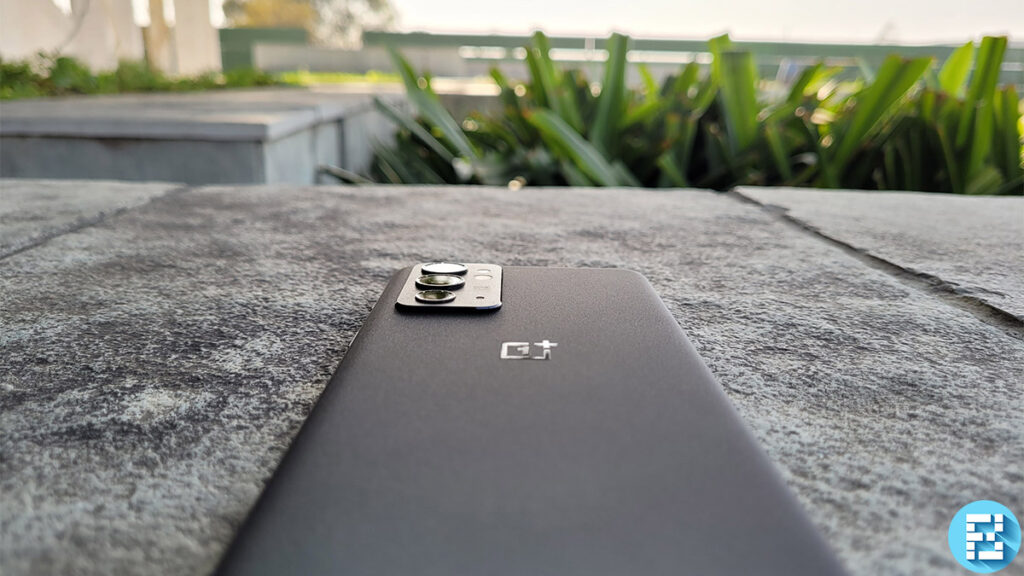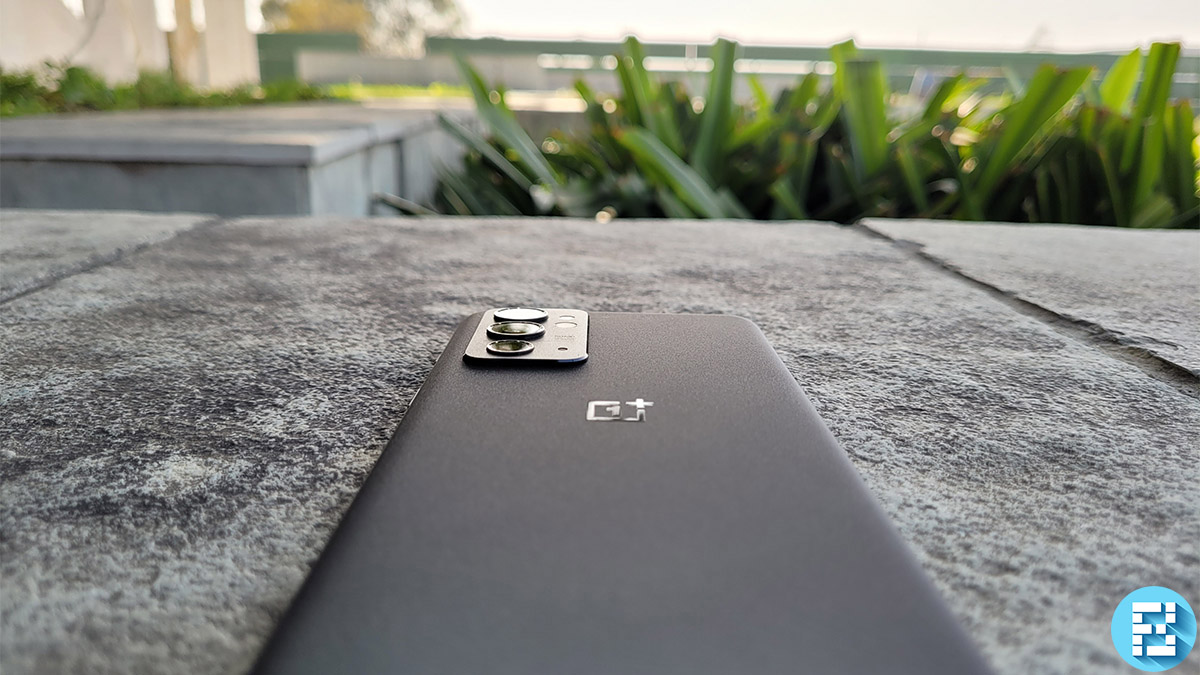 I do not believe in Geekbench scores, and they shouldn't be used to compare a phone's overall performance. That said, the OnePlus 9RT lives up to its "performance powerhouse" branding as the Snapdragon 888 crushed everything I threw at it.
While the Snapdragon 888 SoC had a bad debut, it works well in the 9RT and delivers a smooth experience. I took the phone on a trip and used it as my primary device for navigation, clicking photos, and other daily tasks. The phone didn't lose a sweat in any tasks and delivered consistent performance throughout.
OnePlus' vapor chamber keeps the Snapdragon 888 cool.
Despite consistent Google Maps and Camera usage, the phone didn't heat much and only got warm. Thanks to OnePlus' vapor cooling chamber, the device stays cool over prolonged use. Hence, you could say that the 9RT is among the best Snapdragon 888 phones out there.
OxygenOS needs more oxygen
I have mixed feelings regarding the software OnePlus put on the 9RT. Surprisingly, the phone came with Android 11 out of the box and still hasn't received the Android 12 update (at the time of writing the review). Seeing Android 11 in a budget-flagship device in 2022 is quite disappointing as devices older than the 9RT are already running Android 12.
However, you'll be fine if you don't bat an eye to the Android version and keep your expectations low. OnePlus promises 3 Android version updates and 4 years of security updates. This means that Android version 14 will be the phone's last major update.
Coming to the worst part, you can already see elements of ColorOS in the user interface. Ever since OnePlus announced the merger with OPPO, the future of OxygenOS has been quite uncertain. Previously, we heard that the company is working on a unified OS for its phones, but it seems that OxygenOS 13 is in the works too.
OxygenOS is at a crossroads right now, and nobody can predict which path it will take. If you're planning on buying the phone and using it for a short while, it's safe to go ahead. Although, if you're planning for a long-term period, you will have to take a leap of faith.
Software optimization is on point
I've used several OnePlus devices in the past, and most of them had a peculiar memory management issue. The software would kill any apps kept in the background, making it difficult to multitask on the phone. However, it seems the problem doesn't exist now, and the OnePlus 9RT tackles multiple apps easily.
The overall experience, from switching between multiple apps to performing power-hungry tasks, is pretty polished. You can rely on this phone (until OxygenOS stays) for multitasking tasks.
How good is the OnePlus 9RT's camera?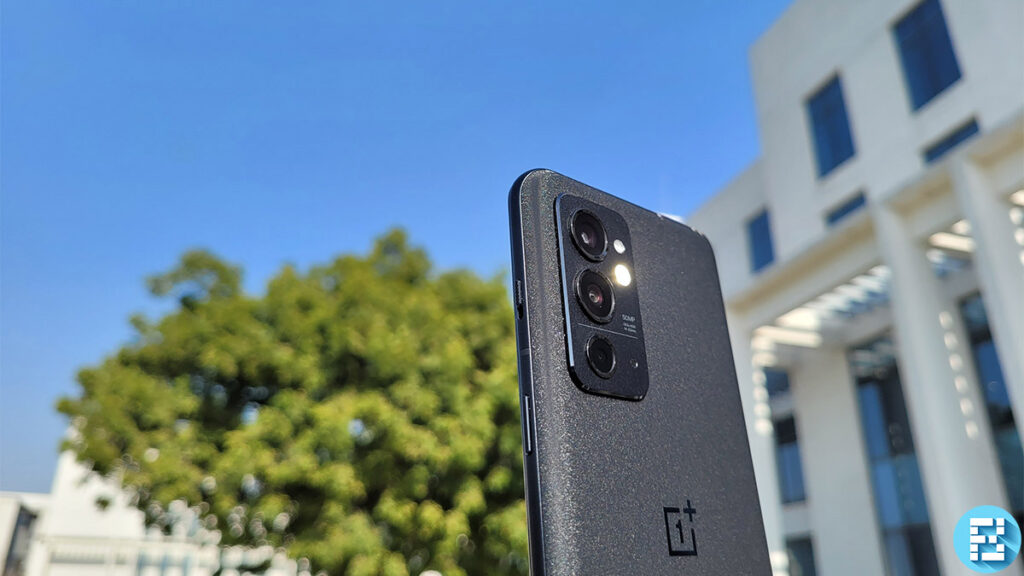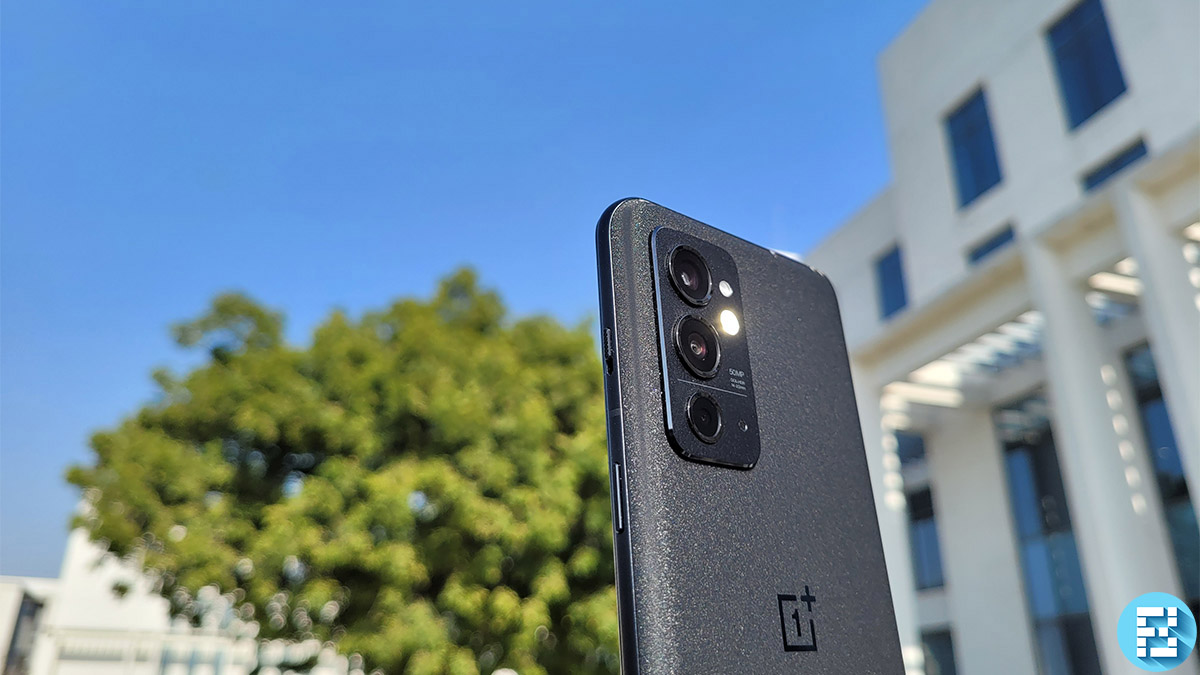 Good enough for most users.
The phone's camera seems like a considerable improvement compared to other phones that came before it. Likewise, the camera experience was excellent, and I managed to get some decent shots on my trip.
OnePlus 9RT has the IMX 766 as its primary 50MP wide sensor. Apart from the wide lens, it has a 2MP macro lens and a 16MP ultrawide lens. The primary lens captures good photos with good colors in almost all conditions, but there's still room for betterment.
The primary lens shots come out great with excellent color reproduction. However, the lack of acceptable dynamic range is noticeable in the end photos. There's also something about the post-processing of images where skin tones come out to be different from real ones.
Great low-light performance for esthetic photography
Coming to low light photography, the 9RT excels at capturing scenarios where light is less and doesn't produce as much grain as other phones do without night mode. It came out as a surprise when I compared the OnePlus 9RT's low light photos against my Galaxy S20 FE's.
The camera is better in lower light conditions if the light source produces warm light, and the ISO levels stay down. With Night Mode on, post-processing takes its time but fails to produce exciting results.
The camera system ticks most boxes.
The ultrawide sensor does what it does but doesn't produce colors as good as the primary sensor. You can easily spot the color and dynamic range difference if you click photos in broad daylight.
Finally, the macro sensor didn't make sense to me at all. OnePlus could have opted for a telephoto lens as it has more usability overall.
Not enough battery to power the powerhouse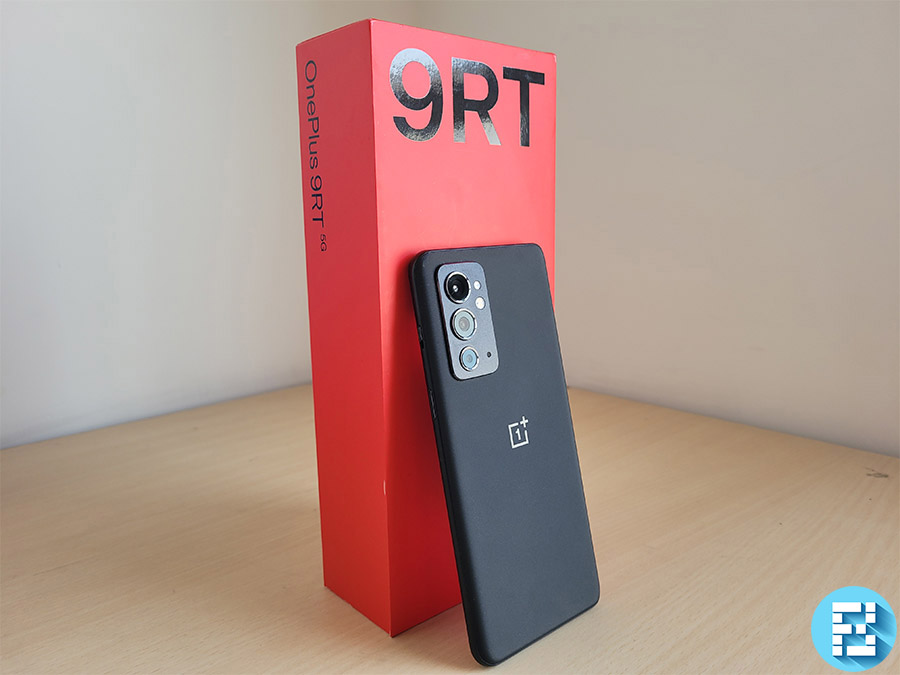 Sure, the Snapdragon 888 is a powerhouse, but it also devours a lot of battery. With a 4500 mAh battery pack, I needed to charge the 9RT twice a day to keep it going and make it through the day.
You can get a full day's worth of usage if you don't use your phone much but might run out of juice around dinner. The battery isn't bad, but it's nothing special either. Similar battery performance is standard for "flagship" devices of this range.
However, you won't have to worry about your battery draining if you carry your charger. Ever since I stopped using OnePlus devices, I forgot how convenient, fast charging could be. OnePlus' 65W charger can set you straight for the day with a 10-minute charge. The 65W charge is favorable for people who have a busy day.
Should you get a OnePlus 9RT?
I like the phone a lot from a broader perspective, but it came out a bit late. It packs a decent set of specifications that can get most things done. It's undoubtedly a great phone, and you can get one if your usage isn't intensive.
However, several other phones offer better specifications and performance on paper. The 9RT came with a generation-old SoC and mediocre battery life. Here, I would also highlight that other brands offer newer technology for a relatively lower price.
OnePlus 9RT starts at $580 in India (Rs. 42,999) and goes all the way to $630 (Rs. 46,999). You can get a Xiaomi 11T Pro for a similar price that offers a better display, battery, and cameras for Rs. 3000 less. On the other hand, the iQOO 9 series is arriving soon in the same budget segment that I expect to have flagship-grade specs with the latest technology on paper.
Although all these options don't make the 9RT a lousy phone, they do make it a relatively expensive one. If you can get a deal on the OnePlus 9RT, this phone is worth the money, provided you're taking a leap of faith regarding OxygenOS. If you're ready to buy one, get it from the OnePlus Store or Amazon.