Ever since our captain fell, things have been quite dire for the pirate-mink-samurai alliance, and that has not changed in the upcoming One Piece Episode 1035. After taking down Luffy, Kaido is now gearing up to end the Onigashima raid as morale is beginning to drop among the alliance.
Last week's episode also saw Big Mom seemingly killing off Zeus for good as well. Now in the new episode, we have Chopper continuing his grueling battle against Queen and Perospero. On the other hand, we have Kaido, who is closing in on Momonosuke. But Kin'emon has shown up, and it is up to him to protect his lord from the fearsome Yonko.
Although seeing our heroes like this is quite depressing, we're sure fans cannot help but be excited for what's to come in the upcoming episode. So, let's talk about all that you need to know with regards to watching the new episode. We will go over when the episode comes out, along with where you can stream it online. But make sure you're all caught up by checking out our guide on One Piece Episode 1034 as well. Now without further ado, let's talk about the upcoming episode.
One Piece episode 1035 release date & time: Where to watch it online?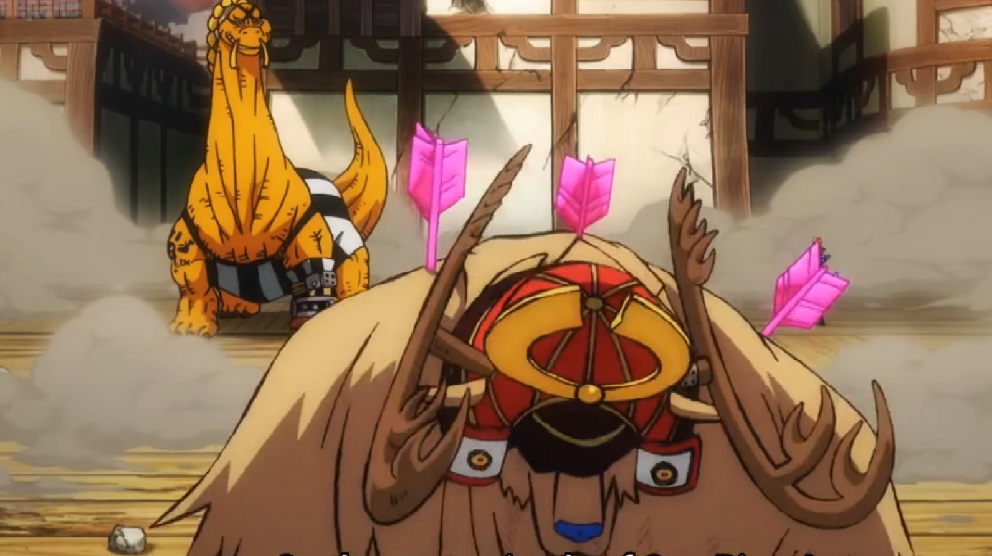 The latest episode is set to release in Japan on October 02, 2022, and the time of release for it is going to be 11:00 AM JST. But as you may already know, some regions get the new episode a day early due to time zone differences. So, for those regions, release date is October 01, 2022, and release times are 7:00 PM PT/10:00 PM ET.
And One Piece being the top anime, is available on the premier anime streamers as well. You can watch it on both Crunchyroll and Funimation. Moreover, you can find new episodes as well as the 1000+ episodes released as well on it.
Can I watch One Piece episode 1034 for free online?
Now both of the aforementioned services are premium anime streaming platforms, so you have to pay up to get access to their massive library. But there is a way to watch the new episode on it for free, depending on which of the two you are using. If you're on Crunchyroll, there is, unfortunately, no way for you to watch it for free. But Funimation does provide a free trial for its new users. So, you can use that to watch the new episode.
And that's all we have for you today. We hope you now have all you need to catch the latest episode. Do you think the Raid is now over with Luffy being defeated? What about Chopper, who is fighting a losing battle against the two Yonko commanders? And is Zeus really gone for good? Let us know your thoughts and expectations in the comments below.