Nvidia is again on stage with its GPU lineup for 2019, refreshing the RTX 20 series. The company has sacrificed the 'Ti' suffix for the new prefix 'Super' in an attempt to project the new CPUs as a considerable upgrade over the older ones.
The fresh set of Nvidia chips includes RTX Super 2060 ($399), RTX Super 2070 ($499), and the top-end RTX Super 2080 ($699). As you can see, these cards have almost the same price tag as their older siblings, even lower in some cases.
For example, the RTX 2080 Ti comes for $999. Possibly, this is a move to stand against the tough competition from AMD. But Nvidia has made its lineup a little bit confusing. The new Super RTX 2080 is more powerful than the older RTX 1080 and Titan Xp, but the RTX 2080 Ti is still Nvidia's most powerful GPU.
These new graphics chips are based on the Turing architecture, just like the original RTX 20 series and offer support for GDDR6 RAM and PCIe 3.0 interface.
For reference, the cheapest of the lot Super 2060 is around 15% faster than its predecessor RTX 2060 and comes with 8GB of video memory.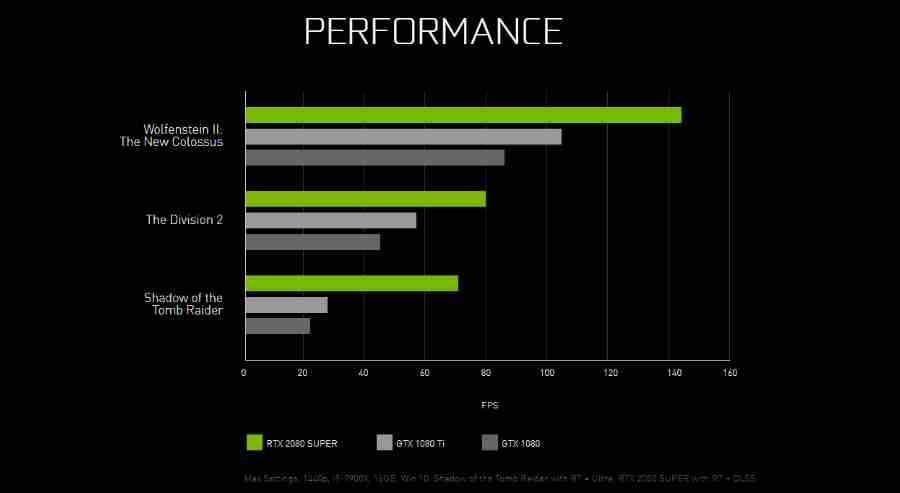 Over the years, Nvidia has considered stuffing more and more AI into its GPUs in the form of Tensor cores which on the new Super GPUs offer up to 130 Tensor TFLOPS of processing power.
The graphics-maker has also fancied more advanced technologies such as Ray Tracing. It has been a big selling aspect of the original RTX series as the company added a new RT Core to improve ray tracing on these cards.
Ray tracing is a technology that allows modern day GPUs to render more realistic graphics in games. RTX GPUs also offered support for real-time ray tracing, which was unveiled back at the E3 conference. The story is the same in the case of the newer Super RTX chips.
However, we did see a lot of hustle in the gaming market until last month's E3 conference. There were many titles compatible with real-time ray tracing such as Cyberpunk 2077, COD: Modern Warfare, Watch Dogs: Legion, and so on.
Nvidia is giving away free copies of games including Control and Wolfenstein: Youngblood to a limited number of people who will buy any of the three GPUs as standalone cards or as fitted inside desktop machines. The new Super RTX GPUs will go on sale from July 9 for RTX Super 2060 and 2070, and on July 23 for RTX Super 2080.