If you aren't familiar with it, an Android emulator lets you run Android on your Windows laptop or PC. NoxPlayer Android Emulator supports Android 9, which is smoother and stabler, compared to the previous Android 7 emulator.
Android 9 support allows NoxPlayer to run games like Genshin Impact, Rising of the Shield Hero, and Sky: Children of the Light. These are newer games and require Android 8 or higher versions to run.
Some of the top NoxPlayer Android emulator features also include multi-instance support, custom key mapping, and dedicated stream mode. If you have a touch screen laptop, you can basically use your touch screen laptop as an Android tablet.
NoxPlayer Android Emulator Initial Impression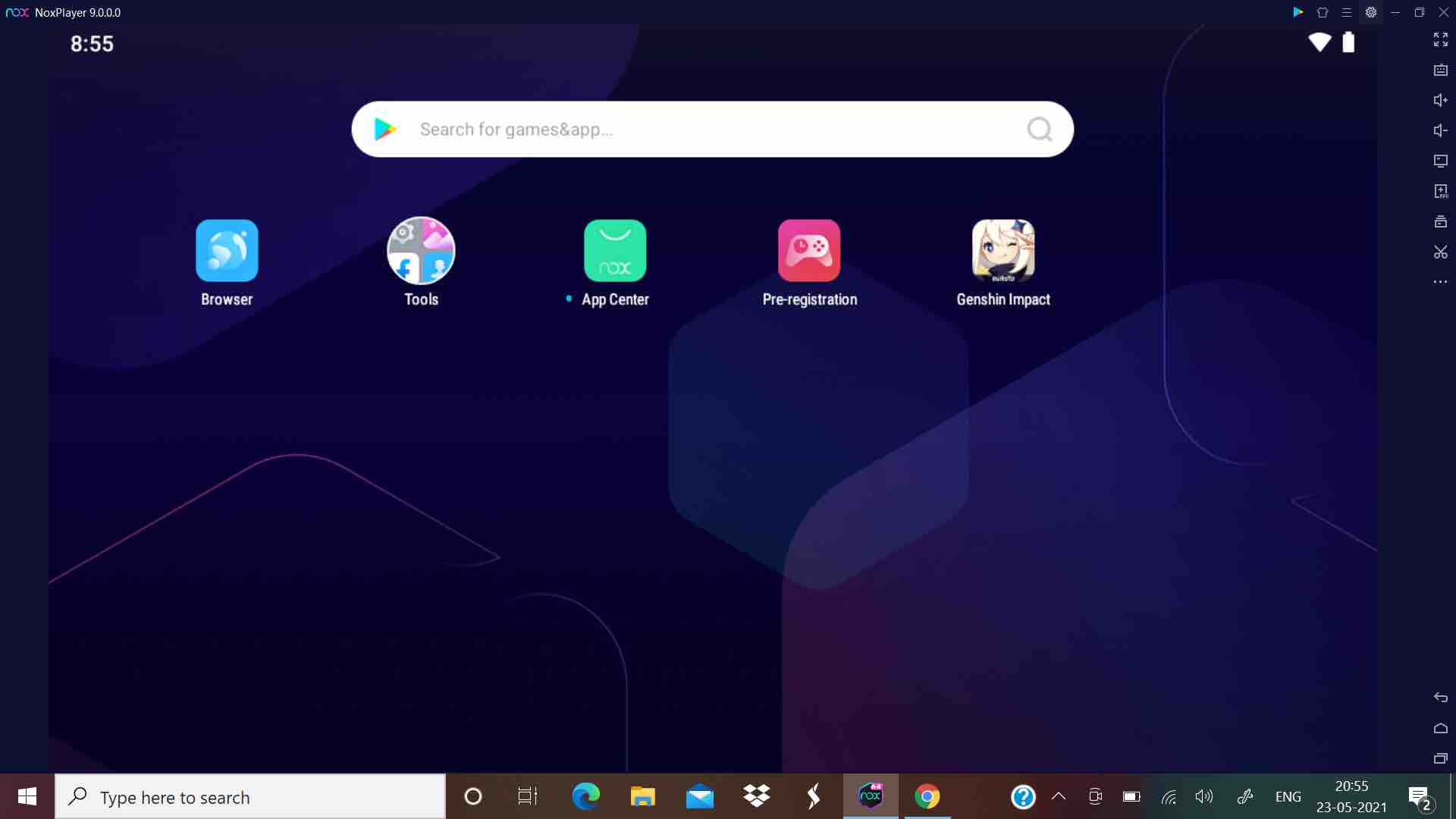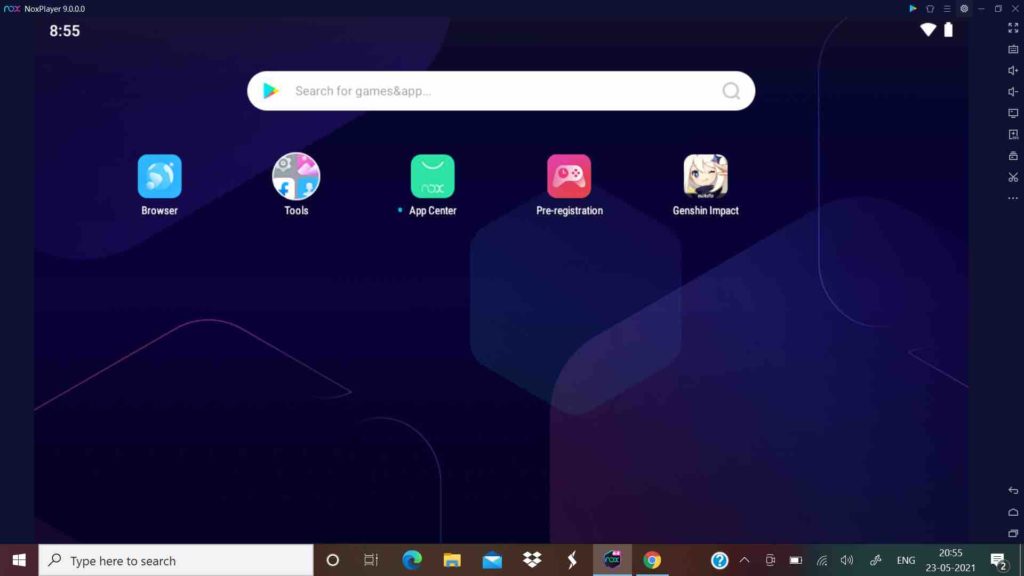 Once you've downloaded the emulator, follow the on-screen instruction to set it up. You'll be greeted with a clean interface when the installation is done.
The home screen has a browser, a tools folder, an App Center, and the pre-registration button. You can directly search Play Store apps and games using the taskbar above.
Diving into the tools folder, you get Settings, Gallery, Facebook Lite, Contacts, Files, and a camera option on the first page. Swipe left within the folder to access tutorials, Google Play Games, and Play Store.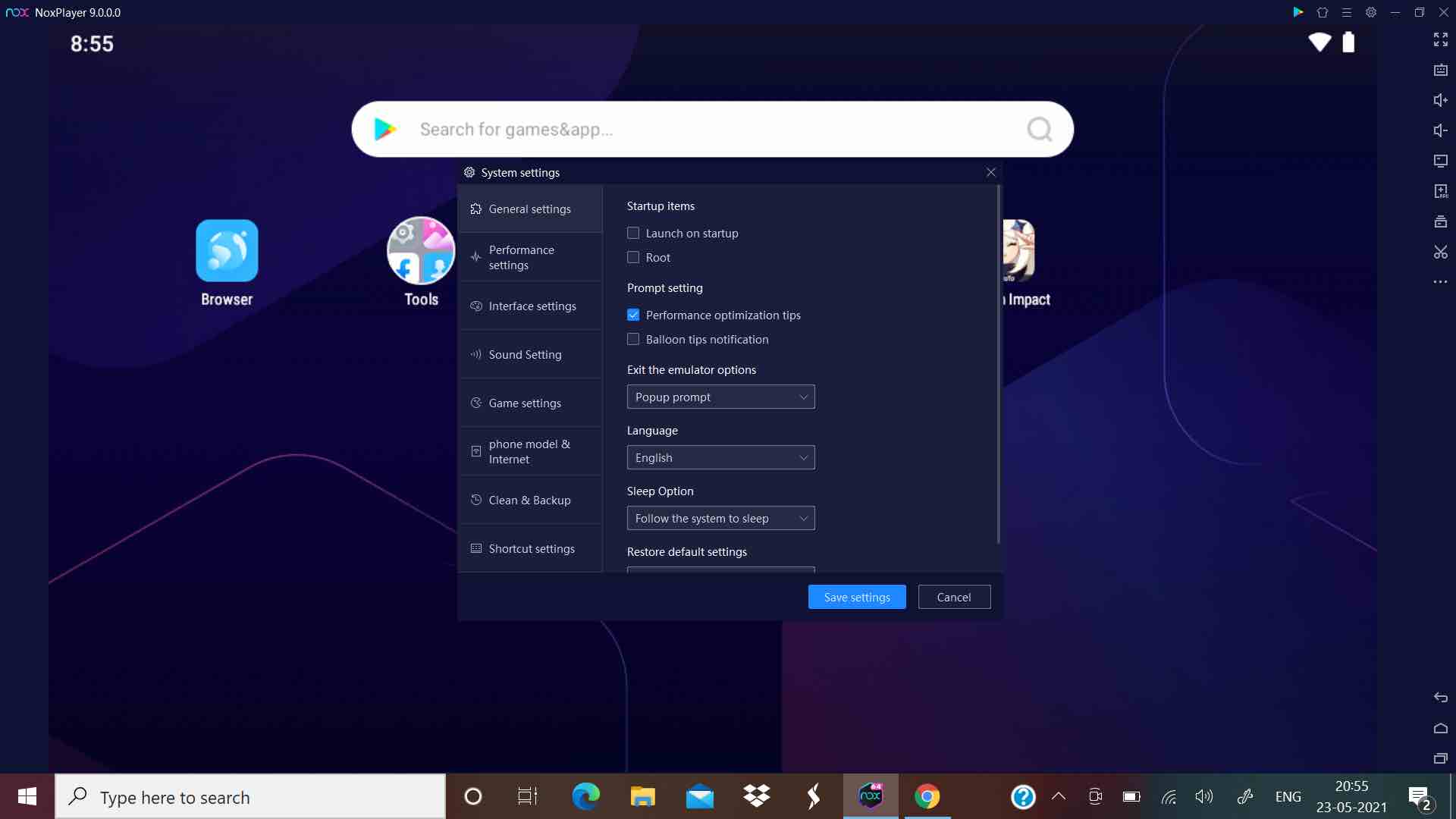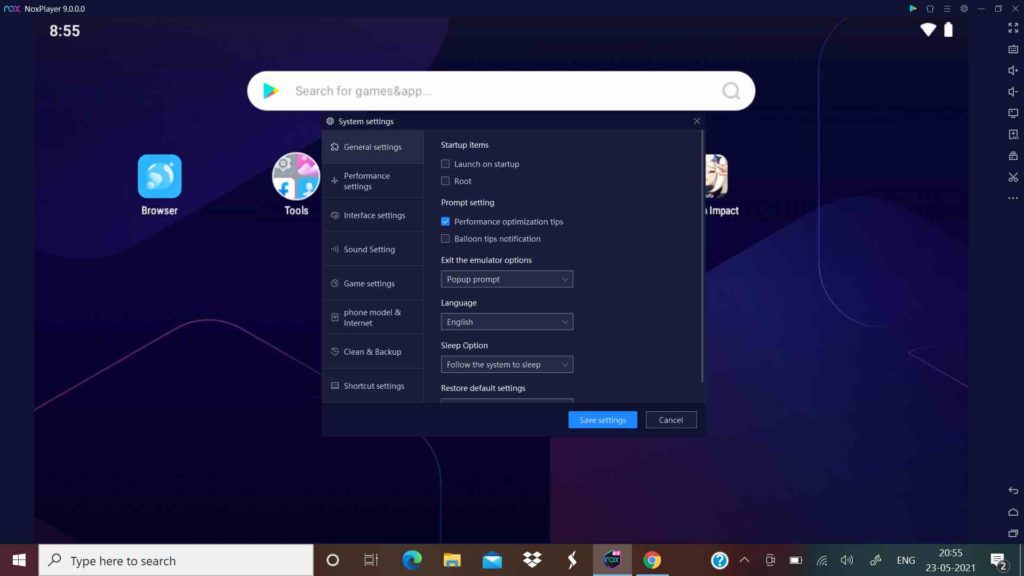 It has a clean and simple interface. You'll find the navigation buttons in the vertical toolbar on the right side. Other controls like full-screen, stream mode, volume control, and record buttons are also on the right side.
From the top side, you can change the wallpaper or enter emulator settings to fine-tune it to your liking. The settings menu is well laid out and complements the Android 9 emulator.
Gaming On NoxPlayer Android Emulator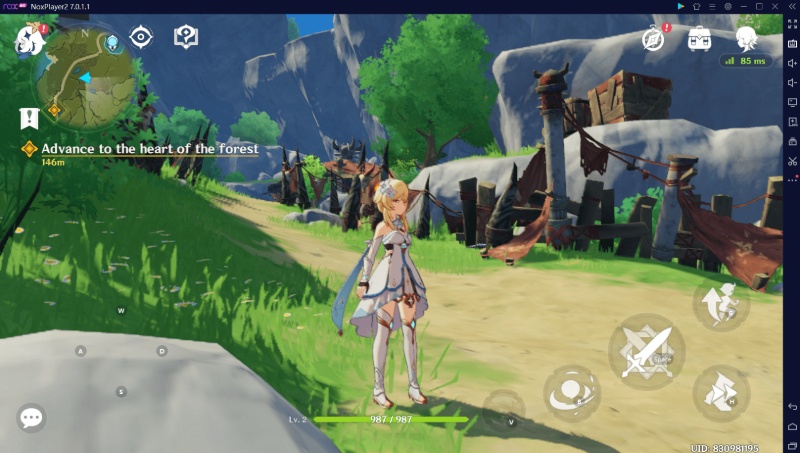 One of the top reasons to get an Android emulator for Windows is to run Android games on your laptop. Role-playing and FPS games are more detailed on bigger screens, and the keyboard also improves the controls.
It can run graphic-intensive games like Genshin Impact, Uma Musume Pretty Derby, and Fate Grand Order. Android 9 also means you can run the more recent games that required Android 8 or above.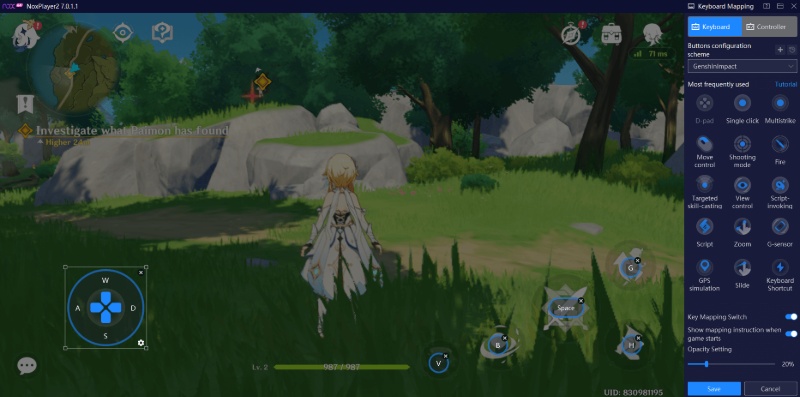 In our usage, NoxPlayer didn't crash or lag at any point. You can run pretty much any Android game on this emulator. So if you're looking for an Android emulator for gaming, NoxPlayer is a stable and worthy choice.
NoxPlayer Availability
You can get the latest free NoxPlayer Android 9 emulator from the official website. It is among the first Android 9 emulators, which means it is frequently updated.
All you have to do is download NoxPlayer, follow the on-screen instructions, and run Android 9 on your Windows laptop or PC.