The new M1 iMacs are coming with a new Hello Screensaver inspired by the first Macintosh.
If you are in awe of the new screen saver but don't have the M1 iMac, thankfully, there is a way to get the iMac Hello screensaver on your older Mac.
It works on pretty much every Mac model, as long as the device is running the latest macOS 11.3 update. If you haven't updated your device already, go to System Preferences > Software Update > Install the new update.
How To Get iMac's Hello Screensaver On Your Mac?
The new screensaver is available on all Macs; however, it is hidden for people running older Mac models. Here's how you can enable the Hello screensaver on your macOS device:
1. Open the Finder window.
2. On the menu bar at the top, click on Go and select Go To Folder.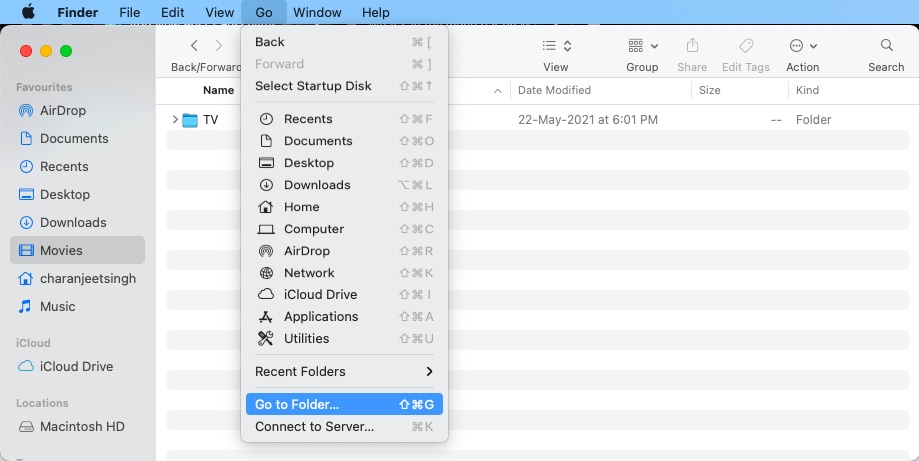 3. Copy and paste the following path and click on Go — /System/Library/Screen Savers/

4. Locate the Hello.saver file and drag it to Desktop on the sidebar on the left. Now, rename the copied file.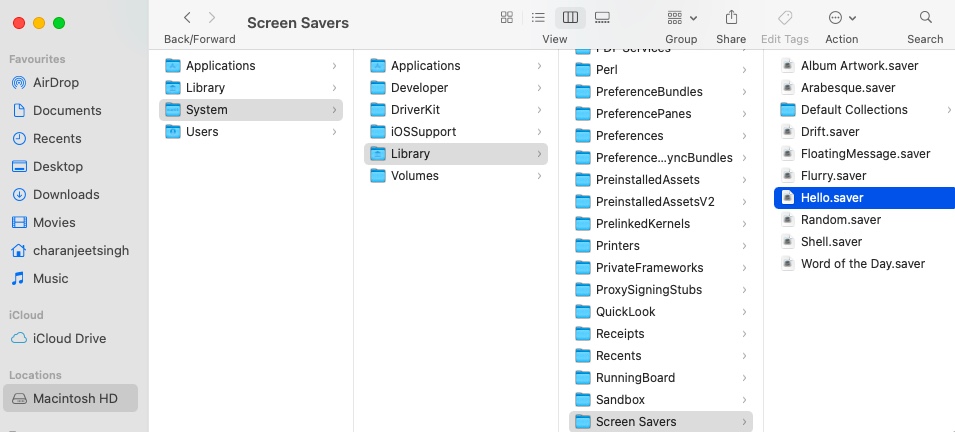 6. Double click on the file to install the Hello screensaver. You will have to enter your Mac password in order to proceed.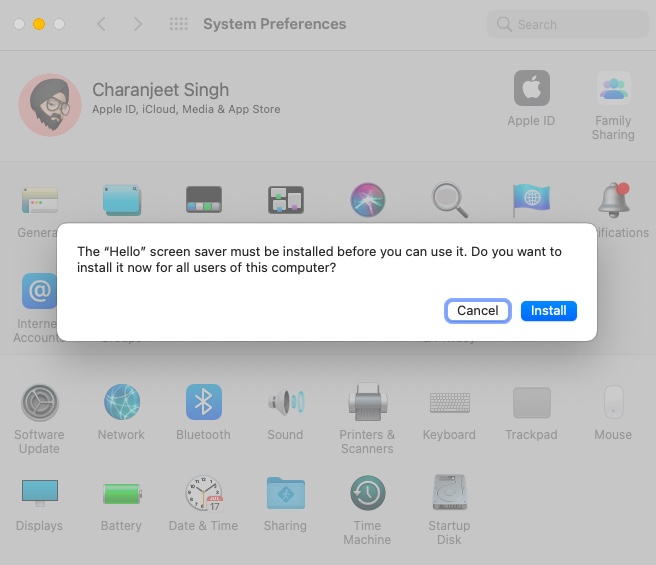 7. Once the screen saver is installed, go to System Preferences > Desktop & Screensaver > Locate the new Hello screen saver and select it.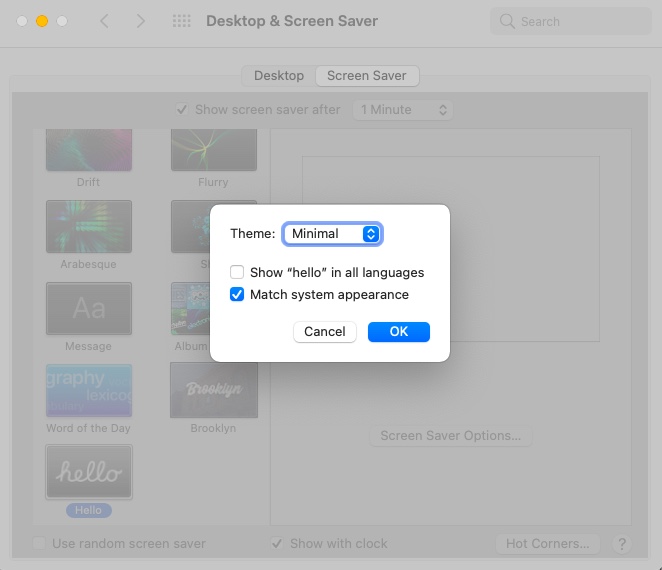 Vola! You have successfully installed the Hello screensaver on your Macbook. While choosing the Hello screensaver, you can tweak its shade and set it to display Hello in multiple languages.
You can now delete the copy of the Hello wallpaper on your Desktop. If you want to remove the wallpaper from the Screensaver section, simply right click on it and select Show in Finder. Once you are there, delete the file. However, if you don't plan on using it, you can simply leave it there.