The in-built Programs and Features uninstaller in Windows can remove any unwanted software you have on PC. But it has two major issues: first, it uninstalls one app at a time, and second, it leaves a lot of stray files behind. This is why you need a Windows uninstaller like the Iobit Uninstaller 10 Pro that deletes multiple applications at once and removes any stray files left behind.
Now I have used different uninstaller software for Windows but Iobit Uninstaller 10 Pro really stands out when it comes to deleting bundled/stubborn programs, annoying ad/malicious plug-ins, or built-in Win10 apps/UMP apps.
Features of Iobit Uninstaller 10 Pro
On the left hand side of the application you get a number of options. Let's discuss in brief what these features offer:
1. Programs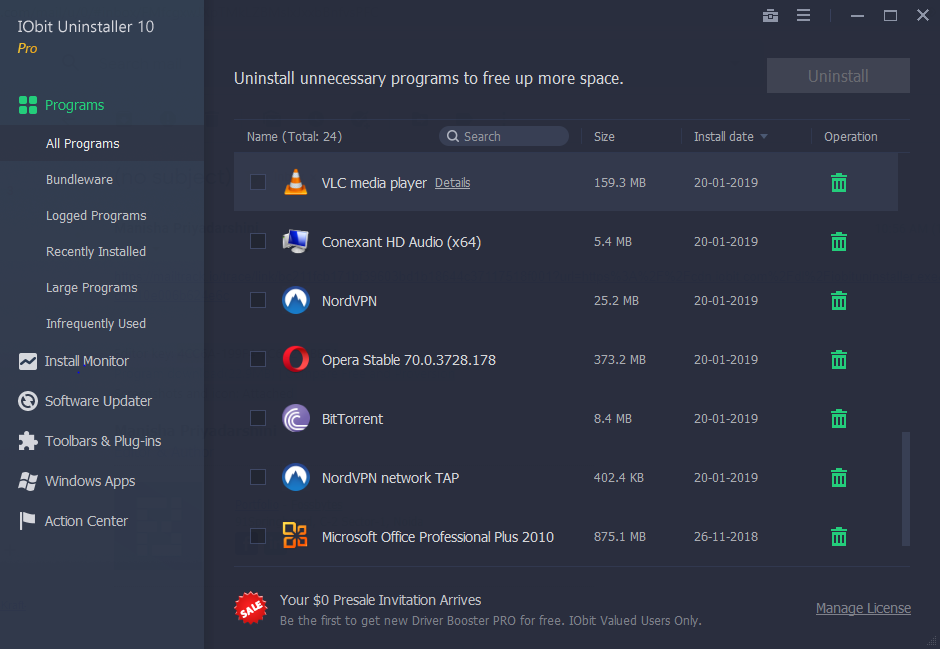 This option lists down all the software in your Windows PC. Here you get an 'All Programs' option where you can see all the applications; 'Bundleware' – software that gets installed without your notice while installing the main program; 'Logged Programs', 'Recently Installed', 'Large Programs' and 'Infrequently Used.'
These options lets you view and uninstall multiple applications according to their categories. All you have to do is check the boxes and click on Trash icon.
2. Install Monitor
It detects and logs system changes in installation through which you can see what changes were introduced by the monitored programs during installation. Here you can either set up an Auto Monitor or a Manual Monitor.
3. Software Updater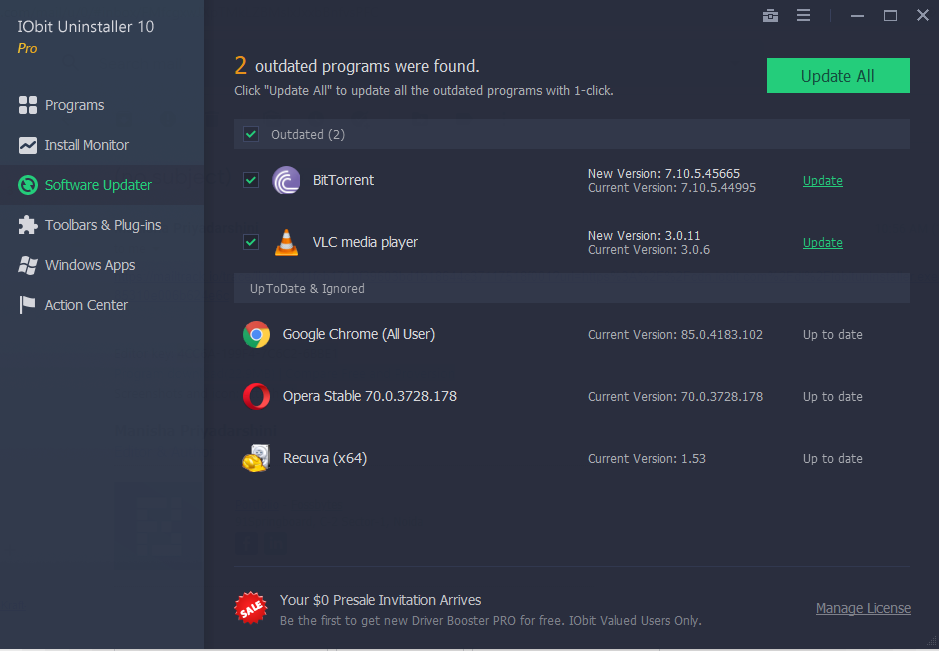 The Software Updater is a handy tool that lists down all the applications with an available update. You can check the current version of the already updated programs and their update status too.
4. Toolbars & Plug-Ins
With this option, you can remove unwanted plug-ins to protect your browser. Sometimes we might unknowingly add an extension to the browser which ends up consuming a lot of memory and reading our data if they are malacious. Here you can always ensure that you don't have any unwanted extensions in your browser.
5. Windows Apps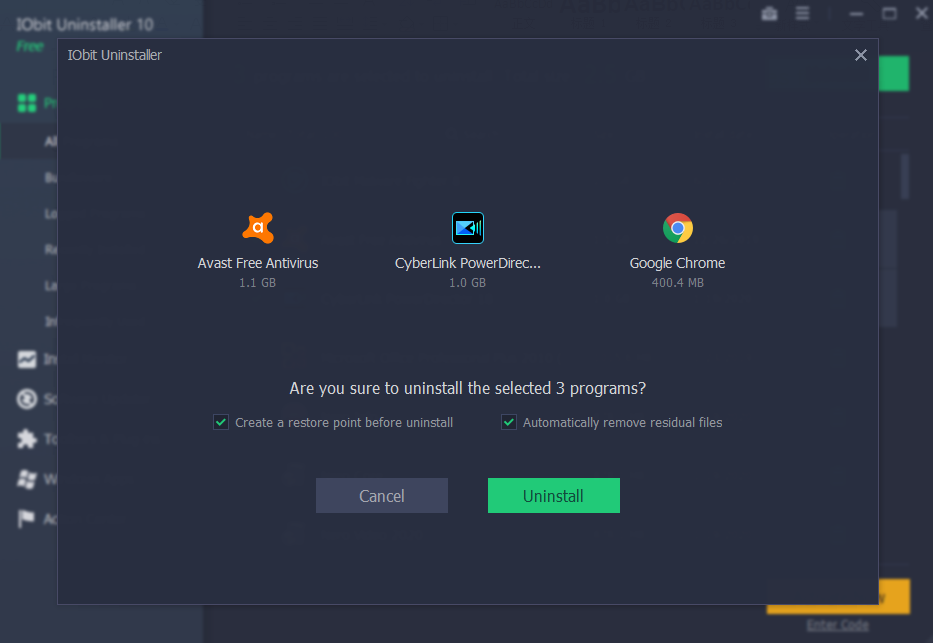 The Windows Apps section not only shows the Windows software on your PC but also the third party apps that you might want to uninstall to boost your PC performance.
6. Action Centre
Lastly, we have the Action Centre that recommends programs you can install for better security solutions and performance boost. It's not necessary to install them but you can if required.
Pricing
The Iobit Uninstaller 10 Pro is available as free software but you can choose to buy the Premium version for $19.99/year subscription. Buying this subscription allows you to run the premium version on 3 different Windows PCs. Not to mention the fact that the upgraded version offers you a lot more version than the free one and comes with tech support as well.
Final thoughts on Iobit Uninstaller 10 Pro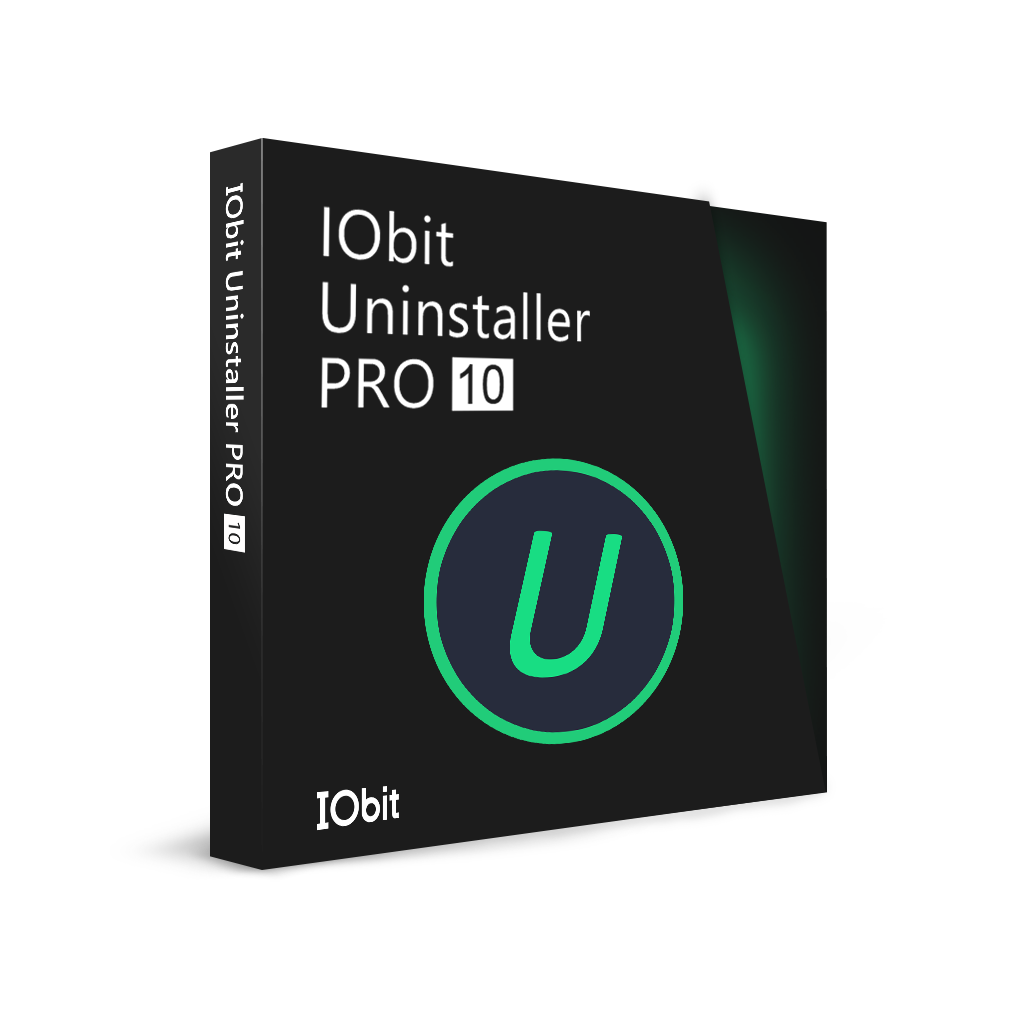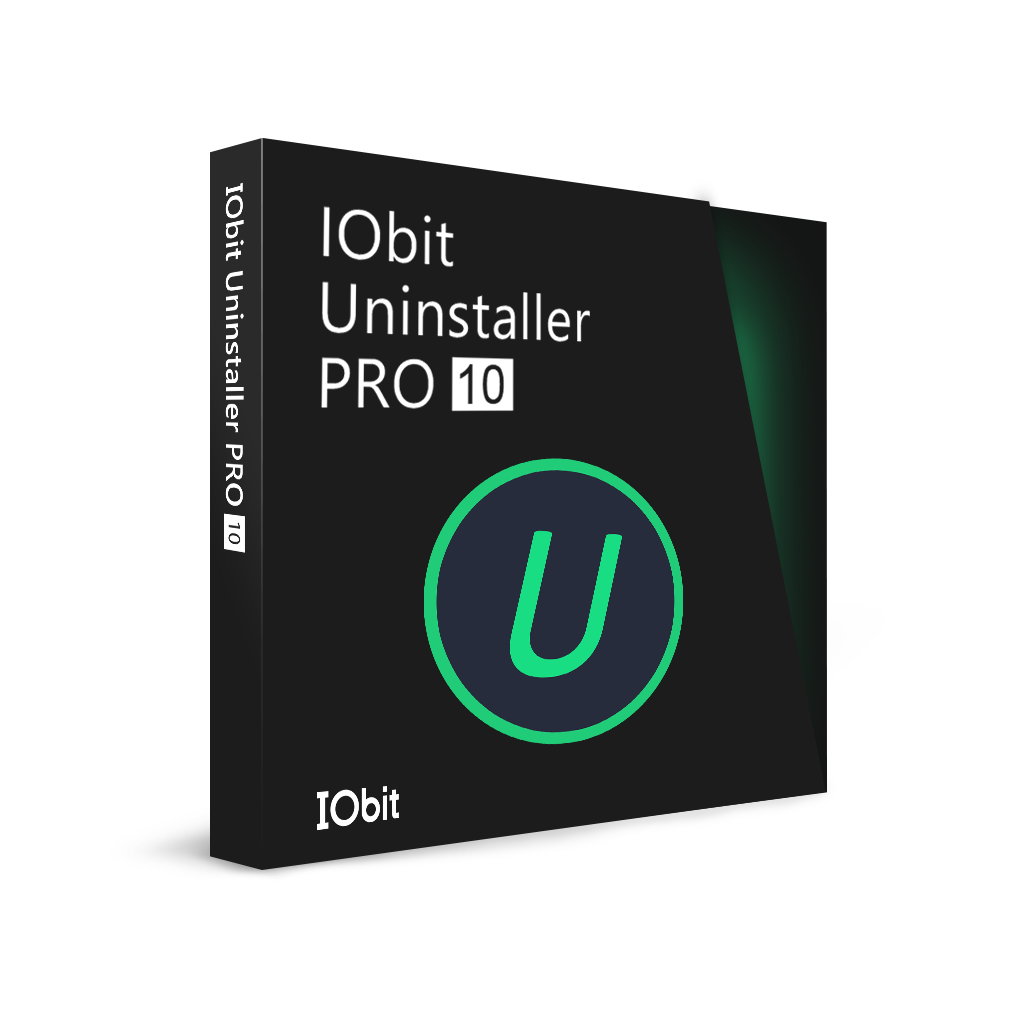 Like I mentioned above, the Iobit Uninstaller for Windows really impressed me because it was able to remove some stubborn programs for me which somehow couldn't be removed from the built-in tool. IObit includes Force Uninstall, a feature that's specially created to delete applications when they refuse to be removed in the usual manner and I must say it's a very handy option.
I also compared the time required by the Iobit Uninstaller and Programs & Features tool to remove a software and in some cases, I found the former to be faster.
I didn't find any significant downside of this uninstaller apart from the fact that not everyone would have a requirement for a third-party uninstaller. But for those like me who like to install and use a variety of applications, investing in Iobit Uninstaller 10 Pro is definitely worth it. If nothing else, you can opt for the free version at least.