Are you looking for an affordable Tesla Model 3 killer with enough reliability to last more than 20,000 miles? Well, worry no more, because today we will be taking a look at the long term review of a Hyundai Kona electric SUV.
As mentioned above, this Hyundai Kona has traveled a little over 20,000 miles during its lifetime.
We had earlier reported that Hyundai Kona has an exceptional battery range in its class. However, today's discussion focuses equally on the other aspects, including charging time, driveability, seat comfort, and other things related to car ownership
Robert Llewellyn from fullychargedshow on YouTube did the long-term review of Hyundai Kona Electric. And here's all that you need to know.
Is Hyundai Kona The Affordable Tesla Killer?
During the interval of 20,000 miles, the Hyundai Kona was serviced just once only to make sure everything in the car was working correctly. It required no maintenance at all. Even the tires on the car have barely begun to wear off.
With maintenance being a non-issue, let's see how the Hyundai Kona performed.
Hyundai Kona Battery Performance After 20,000 Miles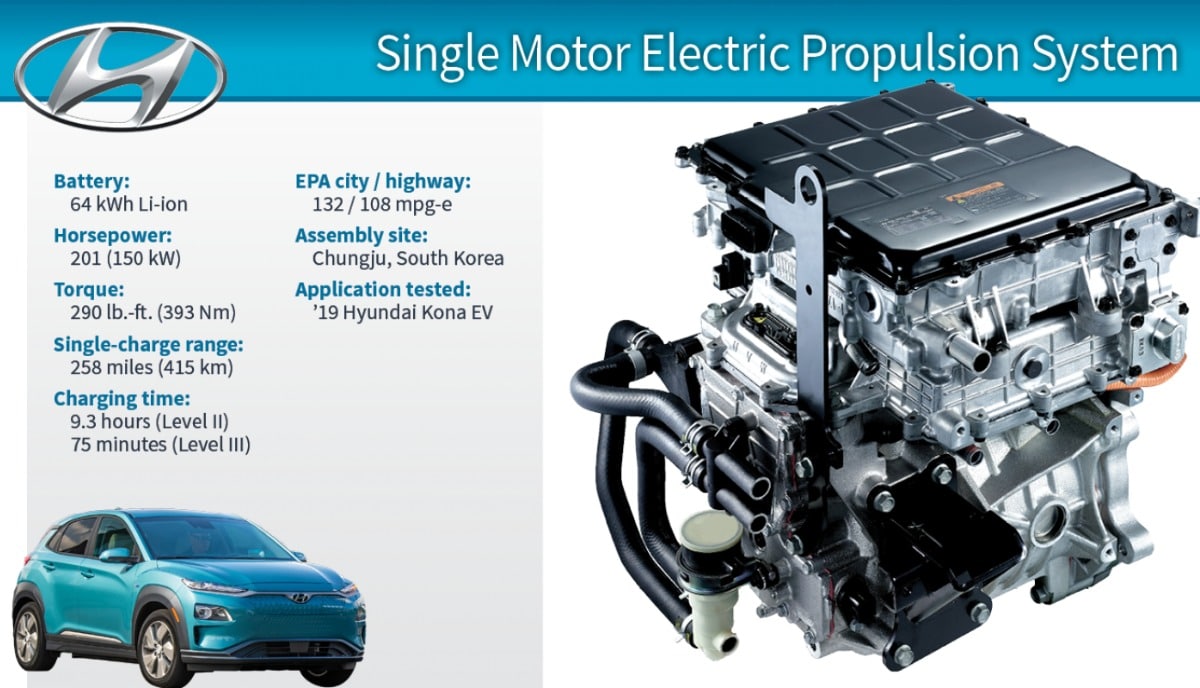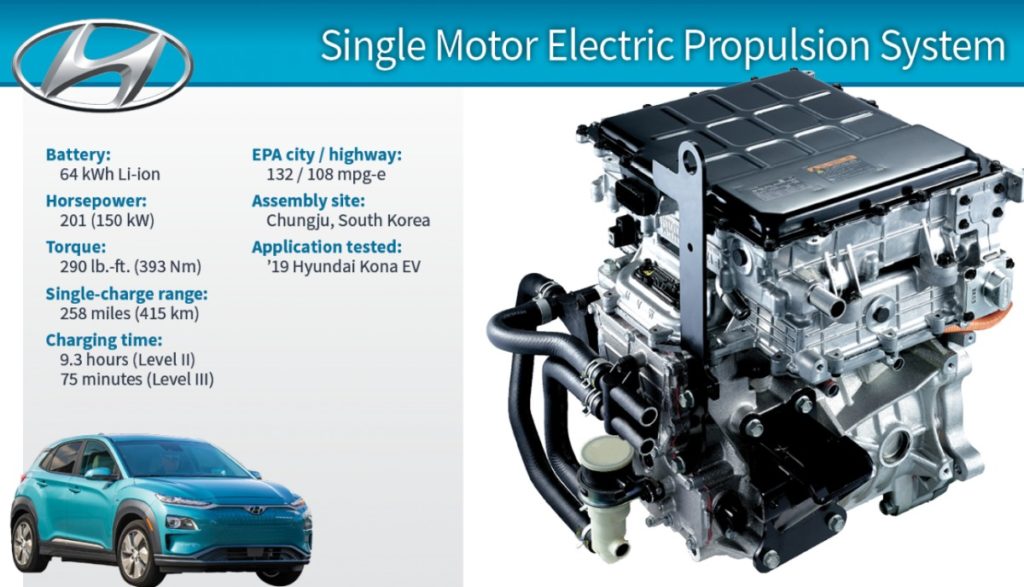 Robert started off the review by revealing some crucial specs about the Hyundai Kona. It has a 67.1 kWh battery, and around 64 kWh of it is usable.
Robert explained that no electric battery is ever fully charged or fully depleted; it always maintains a buffer. And since there is a buffer, you can charge it up to 100% without damaging your battery.
In terms of efficiency, the Hyundai Kona is second only to the current best-selling electric car in the world, i.e., the Tesla Model 3.
Along with its efficiency, the primary allure of the Hyundai Kona is its price. In the UK, it is available at a starting price of £29,900 after the £3,000 government incentive. The battery range on all the variants is the same: 258 miles, according to the EPA cycle, or 279 miles, according to the WLTP cycle.
The range of the car did drop to around 190 miles during winters while driving at highway speeds. However, in typical city driving conditions during summers, the Kona averaged more than 300 miles of battery range.
Kona Electric Performance Overview: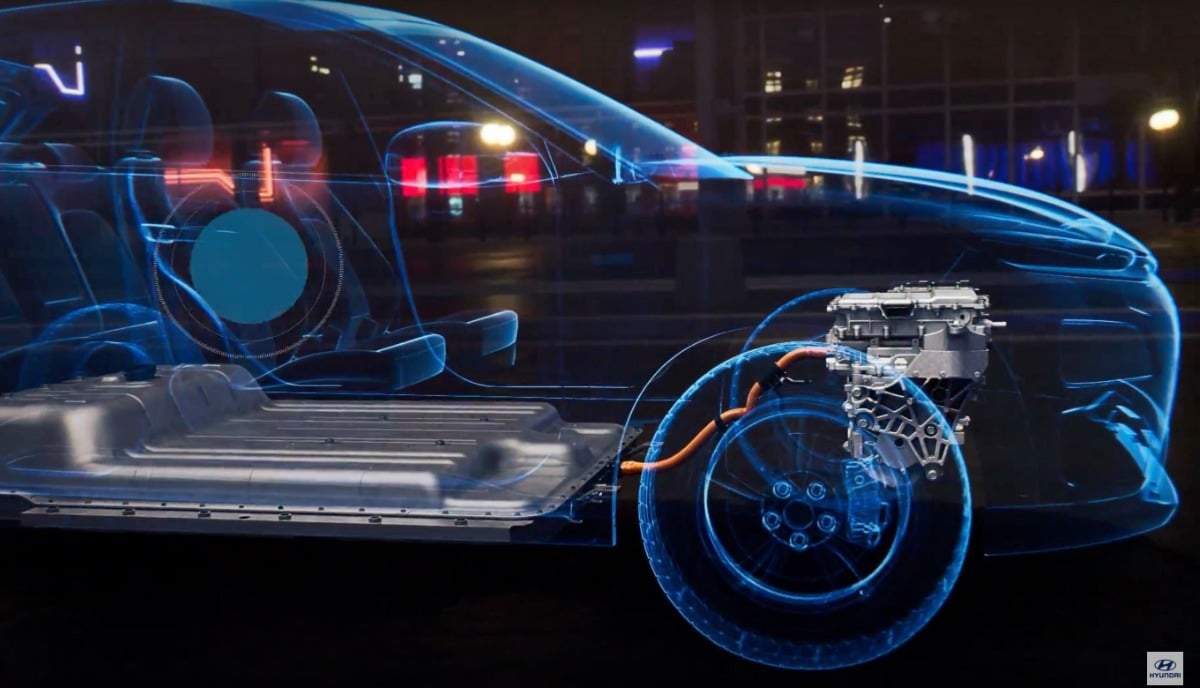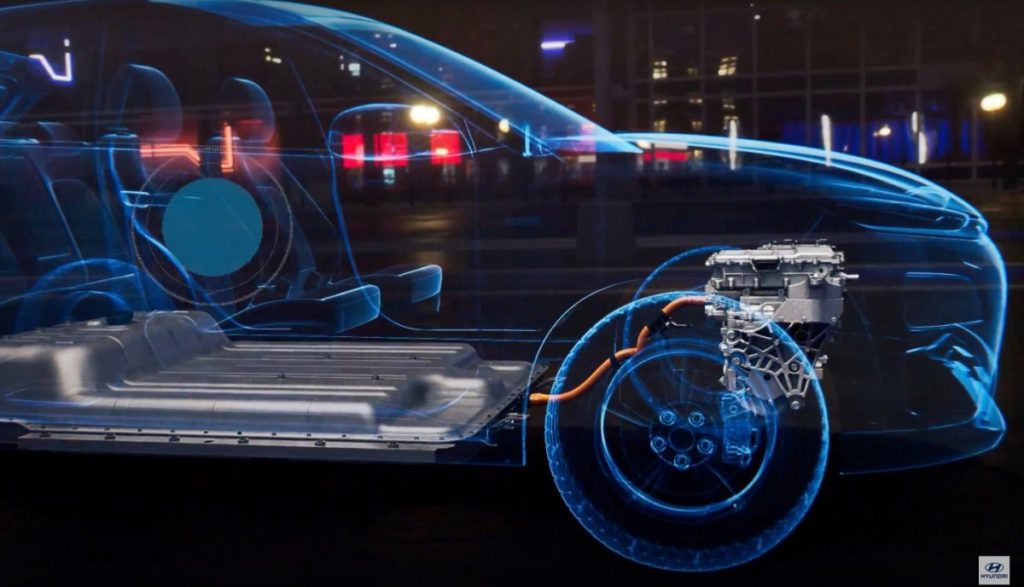 Despite being an electric SUV, the Hyundai Kona is quick on its feet due to vast amounts of torque in the lower rev range and 201 BHP of power.
It is a Front-Wheel Drive SUV, so you'll feel a little bit of oversteer while cornering. But since there is a big battery pack down below, the overall stability of the car is top-notch.
And as you probably may have guessed, the Hyundai Kona isn't a rocket ship with blistering acceleration. However, it is pretty fast off the line compared to a conventional gasoline car. It goes from 0 to 60 mph in 7.2 seconds. That's comparable to the Audi A4 sports sedan.
Battery Charging Rate Compared To Model 3
When it comes to charging rates, the Kona falls way short of its immediate competition, the Model 3. The electric SUV has a maximum charging input of 77 kW and goes up to a maximum charging speed of 70 kW. Meanwhile, the maximum charging rate in base Model 3 Standard Range+ can go up to 170 kW, and for the Model 3 Performance, it is up to 250 kW.
What's really handy in Kona is that you can set the battery temperature and timing interval for battery charging. The heated battery will recharge quickly, and setting the interval during off-peak hours will help users save electricity when charging overnight.
Is The Interior Any Good In Hyundai Kona?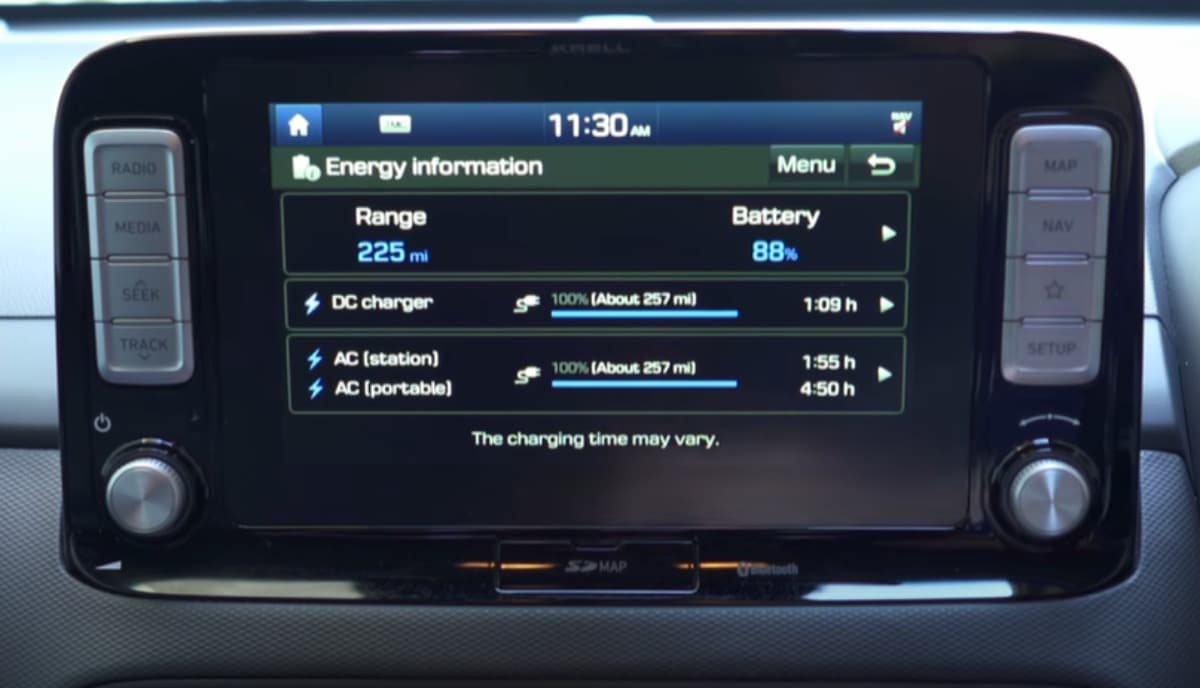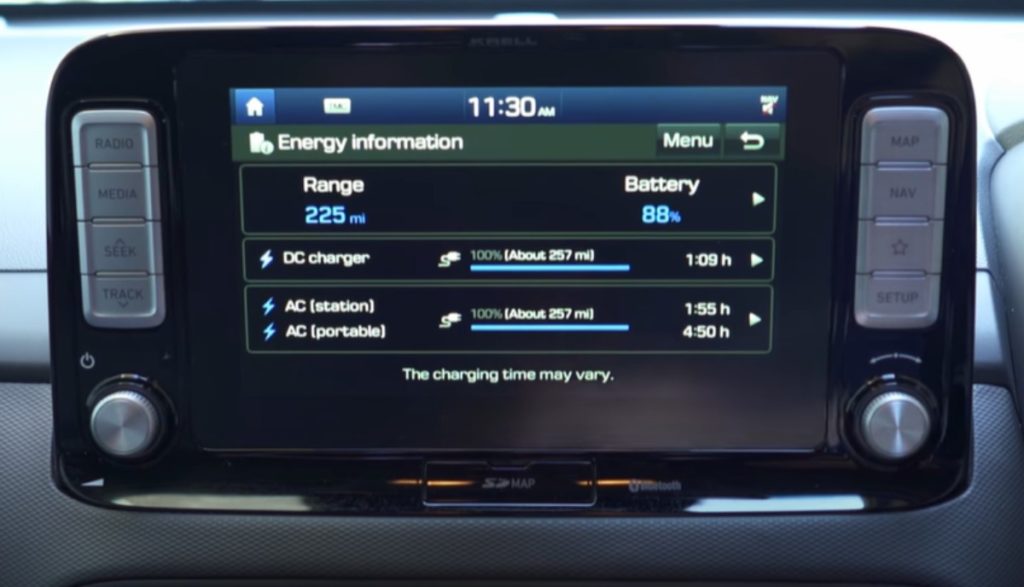 We know that Kona offers 3-levels of regenerative braking and three drive modes, namely Eco, City, and Sport.
What's noteworthy here is that even in the battery-saving Eco Mode, the electric SUV offers excellent acceleration and top speed. Speaking of high speed, Kona can go up to 103 mph or 167 km/h.
From the inside, the Hyundai Kona offers the right mix of digital and analog controls. The infotainment console and vehicle settings are digital, while the AC controls are in the form of tactile switches.
A heads up display above the drive gauge offers real-time driving information and also alerts the user whenever they're approaching a speed camera and are about to break the speed limit.
Additionally, the digital screen of Hyundai Kona offers Android Auto, Apple Car Play, digital geofencing, and an option to tweak regen braking and drive modes.
Robert confirmed that the seats in the Hyundai Kona are soft and yet firm for the long haul. Meaning you won't get that sinking feeling after sitting on them for too long.
Should You Buy This Affordable Tesla Model 3 Killer?
Hyundai Kona is one of the most sought after and overlooked electric SUVs on the market. It is as efficient as a Tesla Model 3, cheaper to own and maintain, and has enough punch for top speed highway runs.
If you're not buying a Tesla, then Hyundai Kona should be your second choice.