As Netflix continues to become the popular video streaming app, it is adding new features regularly to attract more users. With the same aim, it is now testing a new feature which is similar to Instagram's news feed.
It is suggested that Netflix is in the testing phase of a new section, called Extras. The new section contains trailers of shows and movies, pictures, and some details about the upcoming movies and series on the app.
Netflix, via a statement to Variety, confirmed the testing, "We are testing a feed of video extras in our mobile app to help fans connect more deeply with the titles they love and discover new ones to watch. These tests typically vary in length of time and by region, and may not become permanent."
While we did not find the 'Extras' section in our Netflix at the time of writing, it is suggested that the new section can be scrolled in a horizontal fashion and stands with other features of the Netflix app.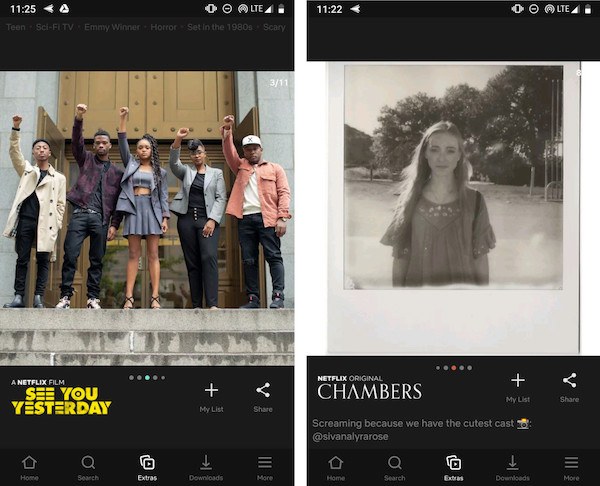 Additionally, the section recommends users to share the content with other users via third-party apps, along with recommendations to add the content to the users' list.
To recall, Netflix has also been rumored to introduce a Shuffle feature which will allow users to randomly play an episode from any series.
The new Extras feature could allow users to interact more with the app and encourage the users to view different content on the app.
However, as Netflix is still testing the feature, there is no word whether or not the feature will go public.
Keep on visiting Fossbytes for more updates on this new Netflix feature.