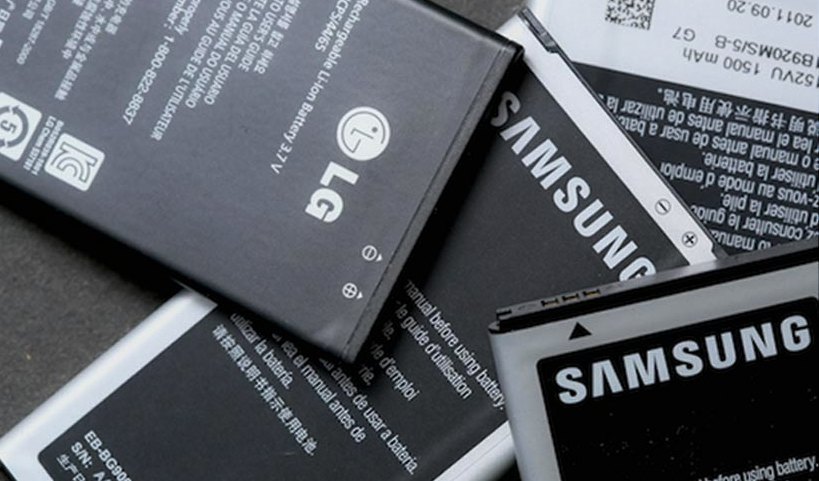 Short Bytes: Not just the battery life, but your smartphone's charging speed matters too. If you are in a hurry and your phone is running out of power, the fastest charging phone would save you from getting irritated in crunch situations.
T
he new gen smartphone gets rated not just on its fast performance, cool design and inbuilt features, but to be the best in people's choice category, features like battery life and charging time also play an important role.
There are times when you are in a hurry and your phone is running out of power. The speed, at which your phone charges, is very important and it could save you from getting irritated in crunch situations.
Tomsguide performed the fastest charging phone analysis on the latest flavors of the smartphones that included Samsung Galaxy S6, Apple iPhone 6 and One Plus 2 along with few more.
Also read: Apple's Next iPhone Launch Event Is On Next Wednesday, September 9
Now just one study wouldn't tell which one is the fastest charging phone in the lot, so they did a number of tests until the found the best.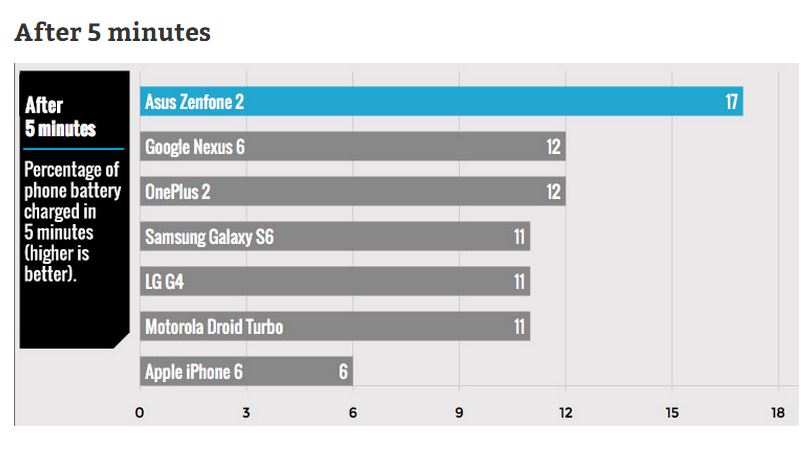 Tomsguide tested all the phones on various levels. They initially juiced out all the phones and then charged them for 5 minutes and checked the percentage of battery charged. So, here come's the winner in the first heat.Then they charged the phones for 15 minutes and then 30 minutes to get more results. You can see Asus Zenfone 2 still beats its competitors by the clock. And after charging for 30 minutes, the spot is tied between Asus Zenfone 2 and Samsung Galaxy S6.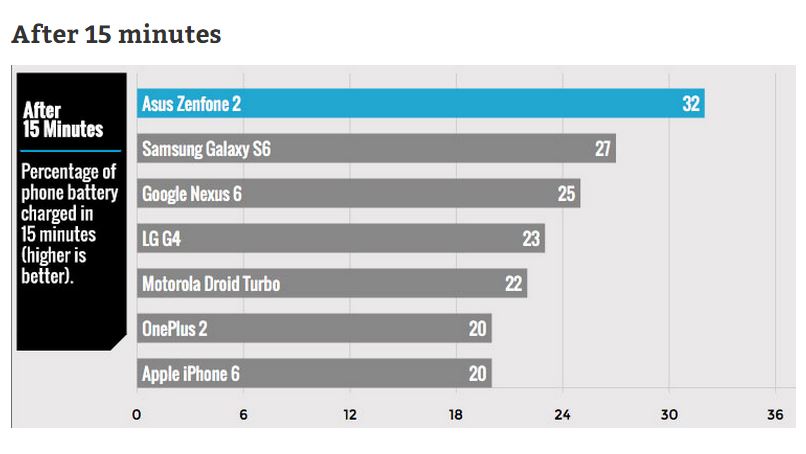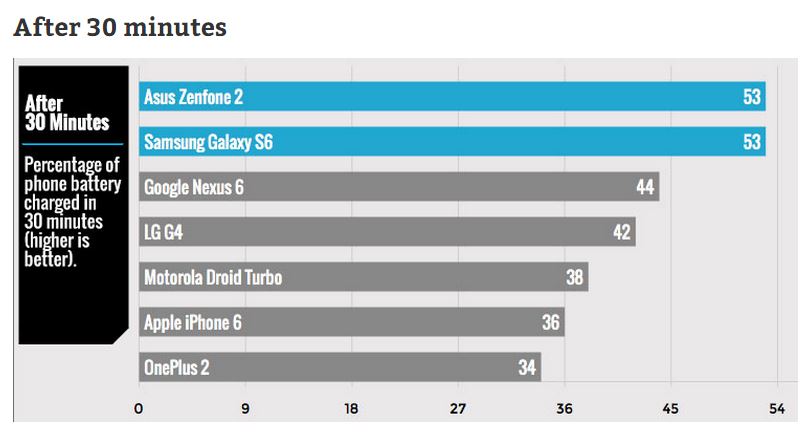 Now if you are going on a family trip and want your phone to get 100 percent charged, then the Samsung S6 owners would be the first to start off their journey. The S6 from being totally drained out gets to 100 percent charge in 1 hour 22 minutes. It is full 30 minutes faster than the average charging time in the competition.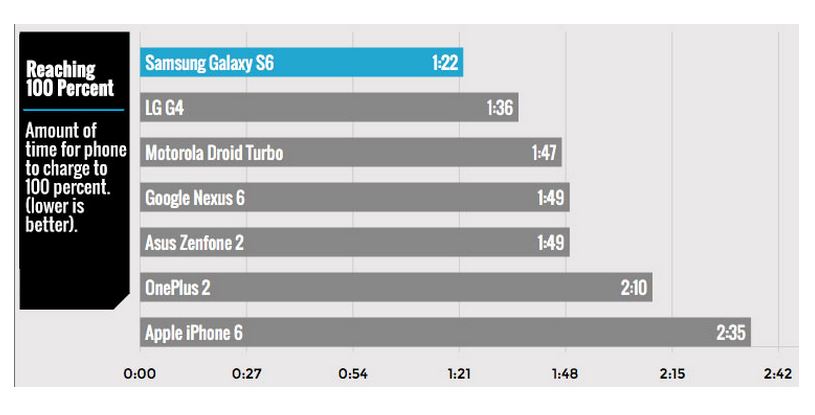 So, ready to declare the winner of the fastest charging phone? OK, it is Asus Zenfone 2. No, the results are not rigged!
Well, there is one more thing that you don't know. It's the battery capacity. The Samsung Galaxy S6 had the second smallest battery capacity in this lot of smartphones, at 2550 mAh, while others had more than 3000-mAh battery capacity.
So, although Samsung gets to 100 percent charging in the minimum time, but it has a lesser battery capacity. Moreover, Asus Zenfone 2 comes to your rescue when you are in a hurry and have only 15 minutes.
What phone do you use and is the fastest charging phone? Tell us in the comments below.