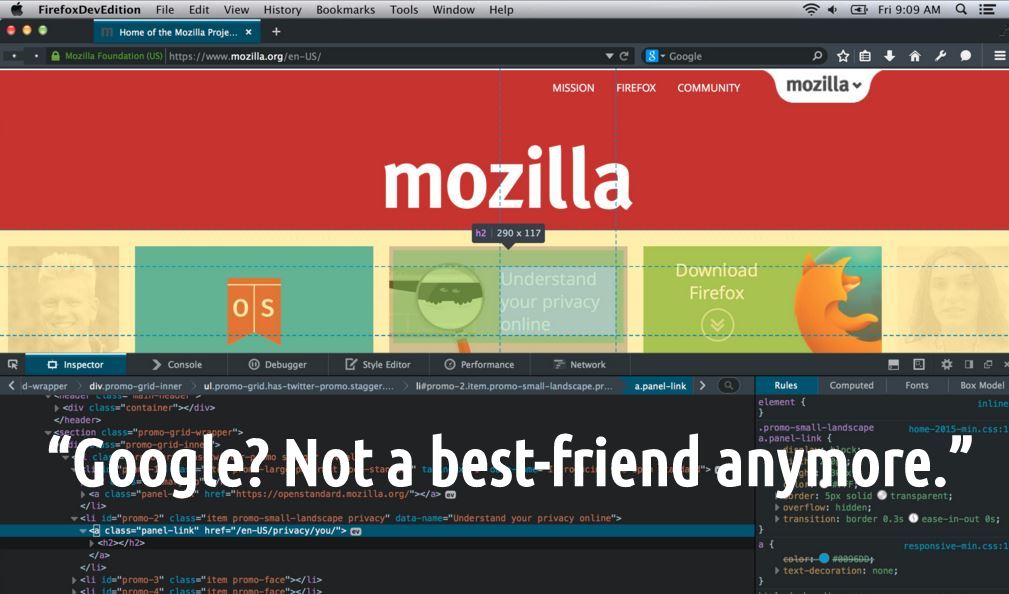 Short Bytes: Firefox is one of the most loved web browsers around. The parent organization Mozilla has now revealed that its tight bond with Google doesn't exist anymore and it is becoming more dependent on newer partners like Baidu, Yahoo, and others.
F
ew years ago, Mozilla, the open-source organization behind the widely popular Firefox web browser, was dependent on Google for millions. With time, Firefox has become bigger and moved out of the shadow of search engine giant. Now it has become dependent on newer partners like Yahoo, Baidu, and others.
Recently, Mozilla has said that it no longer relies on Google for its revenue and is confident that new search engine deals will be even more profitable in the upcoming years.
If you are a long-time Mozilla user, you must be aware of the fact that Google paid Mozilla for the web searches and making it the default search engine. This contract ended last year when in 2014 alone, Mozilla earned $330 million.
Beyond Google, Mozilla turned to Yahoo in the US, Yandex in Russia, and Baidu in China. In Europe and some parts of the world, Google is still the default search engine of Firefox, but the non-profit doesn't earn any profit.
Also read: How To Make Mozilla Firefox Faster For Web Browsing
"We don't have a commercial relationship with Google at this point. It goes back to our strategy of how we can encourage more competition," said Denelle Dixon-Thayer, Mozilla's chief business and legal officer
In the past, Mozilla has repeated its commitment to offer a more open Web and it will gain more independence by making a move in the opposite direction from Google.
Recently, a shift in Mozilla's overall strategy change is being observed. With Firefox OS and iOS version of Firefox, Mozilla is looking to make a greater impact on the mobile ecosystem and the outcomes of its efforts will be seen in the next decade.
While Google and Apple control your web experience and dictate the choices before you see them, Mozilla looks committed to what is started.
With inputs from CNET.
Also read: Revenge of Mozilla: Firefox 40 for Windows 10 Changes Cortana's Default Bing Search