To make file sharing an easy-breezy process, Google is soon to introduce a new feature called Fast Share, for a simple transfer of media between Android smartphones, Chromebooks, and even iPhones.
As per 9To5Google, Google will be replacing the Android Beam feature with a new and quick sharing one in Android Q, much like Apple's AirDrop functionality.
It is suggested that the new Fast Share feature will reside in the Google share sheet and can also be accessed via the Google option in the Settings menu and will allow users to share photos, videos, URLs, and more with other users.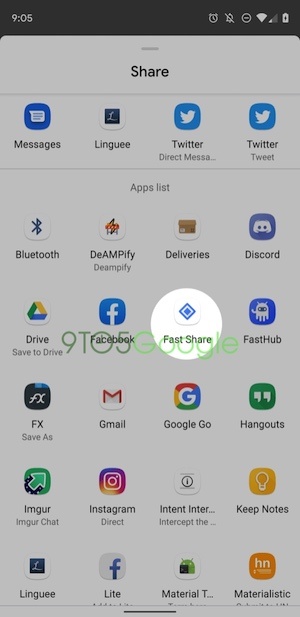 For those who don't know, Google recently announced that it will deprecate the Android Beam feature, hence it makes sense to introduce a new and better feature as a replacement.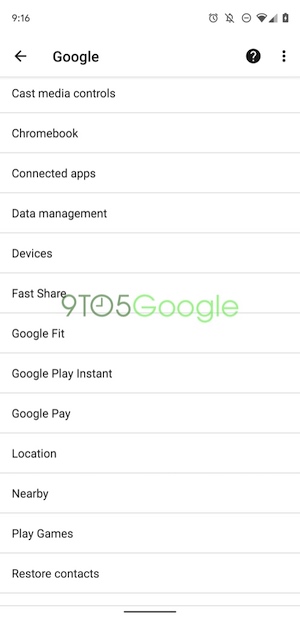 Here's how Fast Share will work
Users will be required to head to Settings and select the Google option

Following this, users will have to select the Fast Share option, enter the device's name and select Turn On. (Bluetooth and Location settings need to be enabled for this!)
This will list down a slew of device options under the Nearby Devices option along with a progress indicator to show file-transfer progress.

As for the receiver, the receiver will get a notification wherein he or she will be required to Accept or Decline the file transfer.

Once the user accepts the process, the files will be transferred and the sender will know of it via the progress indicator.
In addition to this, the Fast Share feature will allow users to set up a Preferred Visibility option for other users they often share files with. 
As a reminder, we could not get hold of the feature at the time of writing. Hence, there is no word on when Google plans to release it for beta users as well as the general public.
We will let you know once we get it. Therefore, stay tuned to Fossbytes.