Today, at Steve Jobs Theater, Apple announced the next generation iPhones — iPhone Xs, iPhone Xs Max, and iPhone Xr. While iPhone Xs is the incremental update of last year's iPhone X, iPhone Xs Max is the company's largest ever iPhone with a massive 6.5-inch screen. The third device, iPhone Xr, is the most exciting release of all.
iPhone Xr was earlier rumored to be named iPhone Xc, but Apple didn't choose this — probably because, previously, iPhone 5c ended up gaining a reputation of being a (c)heap, plastic device. Apple doesn't want the same fate for iPhone Xc (now Xr). The most interesting thing about this device is its price. iPhone Xr is priced at $749 which, according to me, is pretty decent pricing given the features.
Instead, Apple has some big plans for this device. While iPhone Xs and iPhone Xs Max feature an attractive OLED display, Xr continues to feature an LCD display. For those who aren't ready to spend $1,000 or more for an iPhone and still want the latest design that has led Android smartphone manufacturers into a frenzy, iPhone Xr is the best option.
In my opinion, the most important factor that we need to take notice is the bigger screen. There's no denying the fact that people love bigger screens. With the growing consumption of video content and a fast shift from desktop to mobile, it makes the perfect sense for Apple to opt for a bigger 6.1-inch display and reduce cost by adding an LCD display.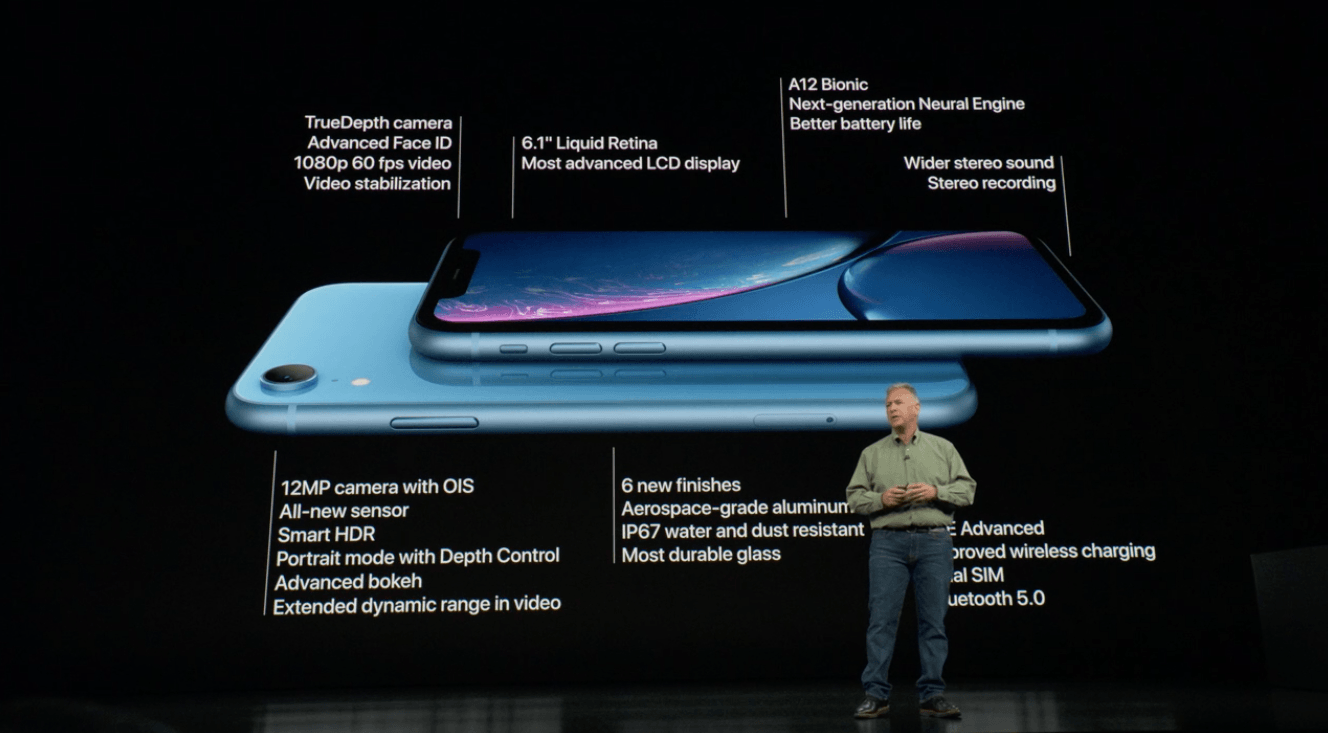 Over the past couple of years, the smartphone manufacturers have been able to generate an increasing demand for bigger smartphones. The smartphone and phablet category has shifted a lot over time, and the screen size sweet-spot seems to have settled at 5.5 to the 6-inch category. With Apple targeting this segment with their affordable offering, it's surely a wise move.
If you take a look at Xr's price, you still end up paying as much as other Android flagships or even more than smartphones like OnePlus 6 but then comes the Apple factor. If you're an existing Apple user, who isn't owning an iPhone X, iPhone Xr is the most sensible option out there. The phone will also be available in a variety of attractive colors — white, red, blue, coral, black, and yellow
Unlike the Android ecosystem, owning the cheapest iPhone doesn't mean that you won't be able to enjoy the latest software experience. You will still be able to run iOS 12 on your device right away and get all the new AR experiences offered by Apple.
This strategy is also important for fast-growing markets like China, where people prefer bigger screen devices. It'll also be interesting to see if Apple is able to attract a bigger user base in India, where the company has been struggling for some time–mostly due to heavy import taxes.
It would not be wrong to say that iPhone Xr with its high-end features will quash the iPhone critiques who ranted about the hefty price tag. It's a complete 'budget iPhone' which would, probably, be the most popular iPhone of the year.