It's a known fact that there is a lack of gender diversity in the tech industry. While the companies and independent organizations are working to promote an open and inclusive environment, a lot of work needs to be done. However, a recent report from HackerRank suggests that things are slowly changing and the gender gap is slowly shrinking.
Named Women in Tech 2018, this report is based on the response from more than 14,000 professional developers. Out of them, about 2,000 were female. Before digging up and finding the most popular programming languages among female programmers, let me tell you some encouraging facts about the ongoing change.
As per studies, compared to women, men are more likely to take computer science. Today, things are changing. The young women are now 33% more likely to choose computer science as compared to women who were born before 1983.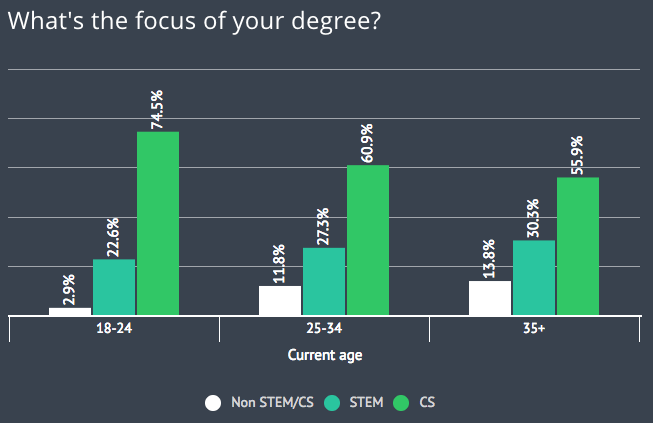 A similar trend is also observed in the gender gap in age of learning to code. Today, there is just 7% gap between men and women who started coding before they were 16 years old. Earlier this difference was 20%.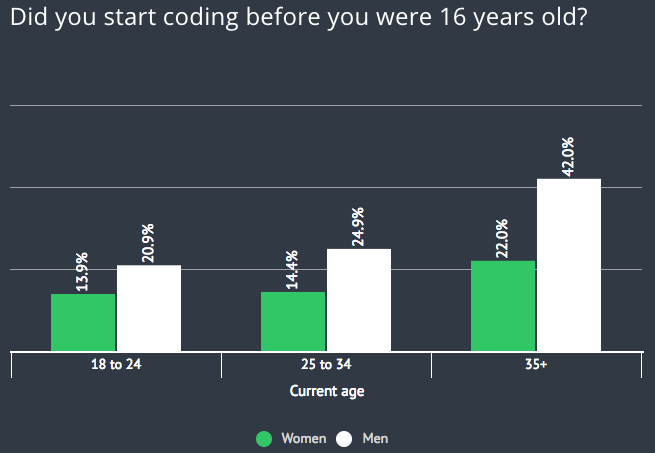 15 Most popular programming languages among female coders
Having told you some interesting changes going on in the tech industry, let's share the list of programming languages that most women developers know —
Java
JavaScript
C
C++
Python
PHP
C#
Ruby
R
Perl
TypeScript
Swift
Scala
Go
Haskell
As you can see, the major languages like Java, JavaScript, C, C++, and Python are ruling the charts here. Almost a similar ranking was also noticed in HackerRank's overall 2018 Developer Skills Report.
Find the complete Women in Tech 2018 report here.
What are your views on the current state of diversity in tech? Don't forget to share your views with us. Also, do check out some hand-picked courses from Fossbytes Academy!