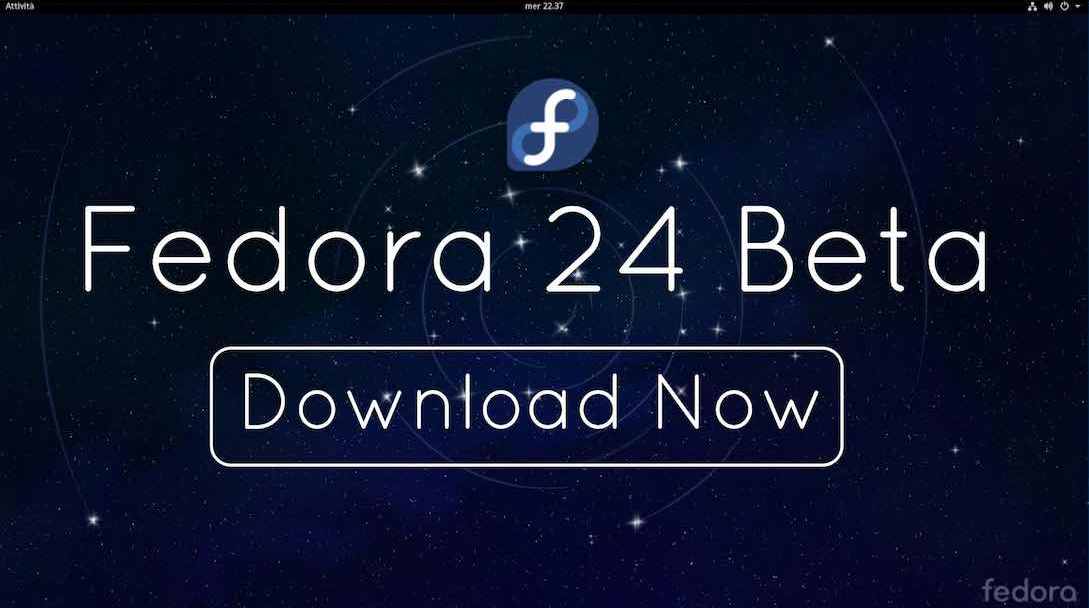 Short Bytes: Fedora 24 Beta release is out for testing with the latest features. This latest build is powered by the newest Linux 4.5.2 kernel and comes with many bug fixes. However, if you want to wait for the final release, you'll have to wait for June 14, 2016.
Fedora Linux distribution is known to deliver the cutting edge Linux features. This distro is one of the most loved open source operating systems with its focus on desktop, cloud, and server. Recently, the Fedora Project announced the Beta release of Fedora 24.
Fedora 24 Beta is released in three different editions — Fedora 24 Cloud Beta, Fedora 24 Server Beta, and Fedora 24 Workstation Beta. Built with the same set of base packages, these three versions include GNU Compiler Collection 6 and glibc 2.23.
Fedora 24 Beta is shipping with the latest GNOME 3.20 desktop environment. Note that GNOME 3.20 is the default option only in the Workstation Edition.
This build is powered by Linux 4.5.2 kernel and includes lots of bug fixes over Fedora 24 Alpha.
In the announcement post, Paul W. Frields, ex-Fedora Project Leader, said that Wayland, the next-generation graphic stack is planned as default for future releases. Fedora 24 Beta brings Wayland as an option and the Project wants to make it perfect before releasing it as a replacement for X11.
Also read: Linux Mint 18 "Sarah" New Features — Best Linux Distro For Desktop Users?
Fedora 24 Release Date — June 14, 2016
The development cycle of Fedora 24 Linux OS is not over yet and Final Freeze stage will start from May 31, 2015. If we everything goes according to the plan, final release of Fedora 24 should be available for download on June 14.
You can check out the latest Fedora 24 Beta release and download these Fedora versions from the website. While Fedora 24 continues to provide cutting edge Linux features, note that Beta release might contain some bugs.
Have something to add? Share your views in the comments below.