A recent survey of software engineers conducted by Hired has brought new insights into the state of programming languages in 2019.
98,000 developers participated in the survey to vote on various topics, including the most loved and hated programming languages and the results are quite surprising.
The survey revealed that PHP is the most hated programming language with 19% of developers disliking it. The second most hated language was Java with 12%, followed by Objective-C in third place with 11% (as per the stats rectified by Hired).
On the other hand, Python won the position of the most loved programming language with 51% voting for it. The second slot was taken by JavaScript with 49% and the third by Java with 37%.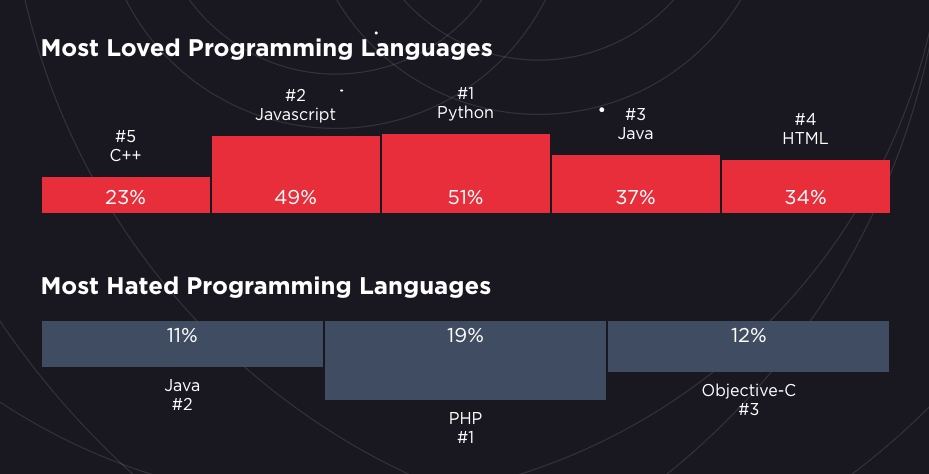 As you can see in the infographic above, it seems that Java has a love-hate relationship with developers as Java managed to appear on both lists for the most loved and most hated programming language (The survey for most hated and most loved languages were conducted separately).
When asked the major reason for disliking a programming language, 49% said that it because the language was not fun to code in.
On the other hand, the biggest reason to love a given language is the availability of resources for learning and software development along with community tone and willingness to welcome newcomers
Most In-Demand Job Roles
The survey by Hired also estimated which kind of jobs are most in-demand; the languages that companies are mostly hiring for; and the top average salaries for different careers in major technology markets such as London, New York, Paris, and San Francisco.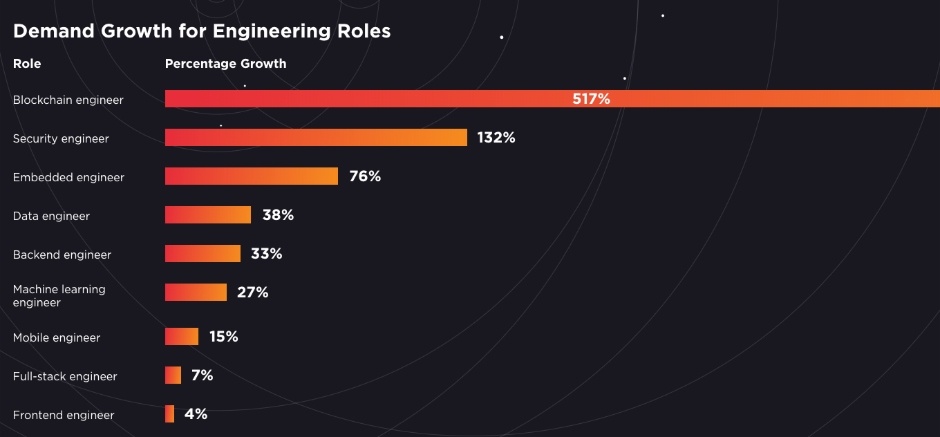 Blockchain Engineers were found to be the most sought after employees by tech companies as the demand for Blockchain Engineer increased up to a whopping 517% in 2018 from 2017.
The demand for Security Engineer was found to be 132% followed by Embedded Engineer at 76%.