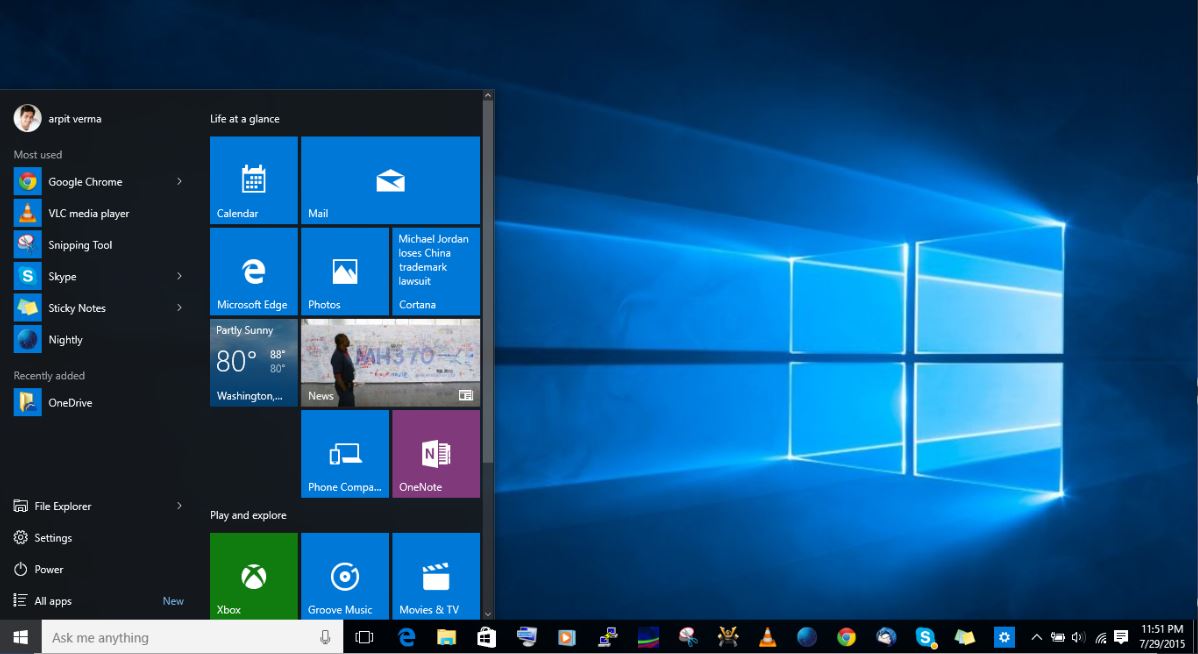 Short Bytes: Microsoft's latest statement regarding Windows 10 looks like the textbook definition of choice and logic. However, the Windows 10-maker has failed badly to address the concerns regarding its constant Windows 10 upgrade notifications.
Due to its free upgrade offer, Microsoft has managed to convince millions of users to install Windows 10 OS on their personal computers. However, as the latest trends suggest, the Windows 10 adoption rate is slowly declining. To compensate this downfall, Microsoft started to push notifications like

Upgrade Now or Upgrade Tonight

to the Windows 7/8.1 PCs. This step of Microsoft faced widespread criticism as it was too pushy and a violation of users' choice.

In the past, I've covered every Windows 10 development in detail and told you about the changing policies of Microsoft. In this article, I'll tell you about Microsoft's latest response to its aggressive Windows 10 promotion strategy.

In the latest statement provided to NW, Microsoft stressed upon the fact that Windows Update can be trusted and it respects users' choice. Redmond said:

Windows Update is the trusted, logical location for our most important updates, and adding Windows 10 here is another way we will make it easy for you to find your upgrade. Before the upgrade changes the OS of your device, you will be clearly prompted to choose to continue.
But, why is it so hard to believe Microsoft's words?
Well, the previous actions of Microsoft have left me skeptical about the future upgrade plans for Windows 10. While Microsoft says that it's letting users choose what they want to do, it forgets the fact that providing a choice in Windows 10 hasn't been company's priority.

The above statement of Microsoft repeats the textbook definition of privacy and choice, but it fails to answer why it's constantly nagging at your doorstep, asking you to upgrade your PC.

In the past, Redmond has faced flak over the issues to forced updates, privacy violations, and numerous other issues which have made Windows 10 a violation of choice from the very first day.

This has prompted developers to develop apps to curb Windows 10 forced updates and stop its conversation with Microsoft's servers. In the past, addressing these issues, Microsoft has called these steps necessary for Windows 10 user experience.

Another thing – Microsoft has already announced to make Windows 10 a recommended update for all Windows 7, 8, and 8.1 PCs from 2016. This means Redmond is going to try out new tricks to flood Windows 10 notifications on your Windows 7, 8, and 8.1 PCs.

Here's an advice: Double-check all the details before installing anything via Windows updates as you might end up installing the new OS without any prominent notice.

Do you agree with our point of view? Share your thoughts in the comments below.

Also read: Windows 10 Guide from fossBytes