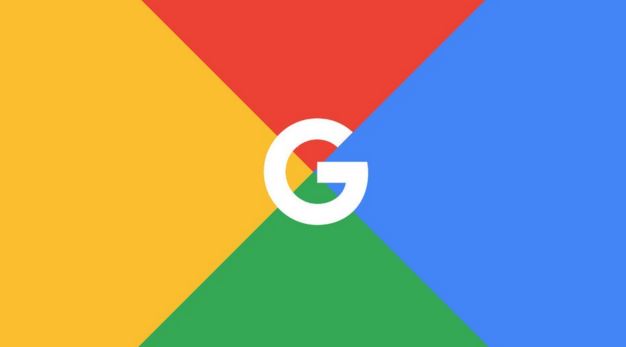 Short Bytes: Google's new sign in system will allow users to sign in to their accounts by just typing the email address. Now a user does not have to worry about remembering passwords across various accounts and often reuse them for the convenient of reusability. But Google new sign in will still give a user choice to log in using the password.
G
oogle is testing a new password authentication system that will allow users to log in to their accounts without even typing a password. Google has acknowledged about this testing of new functionality with a small group of enthusiasts and volunteers. But when this feature will be available to the public – it's is still unclear.
Typing a long string of characters is still often the weakest part when it comes to account security for various reasons. First, many users don't use complex passwords. Secondly, a large portion of the users reuses the same password across different services. Use of simple passwords and reuse of the same passwords across various platforms and accounts make the job easier for the hackers to crack the password.
Although many companies have been working long on alternative methods like physical USB key authentication as part of a two-step verification process with a secret token, using Micro Sd card, or entering in a code sent via text method to your phone but many users also find this to be a hassle as it introduces an additional step to the login process.
The new logging system into Google accounts let users worry only about typing their email addresses when trying to log in to their Google accounts. Once punched in their email addresses, Google sends a notification to their smartphones and computers in the form of a question, "Trying to sign in?". If users select "Yes", they are logged into their account on the computer.
The new password system looks something like this (Courtesy: Reddit)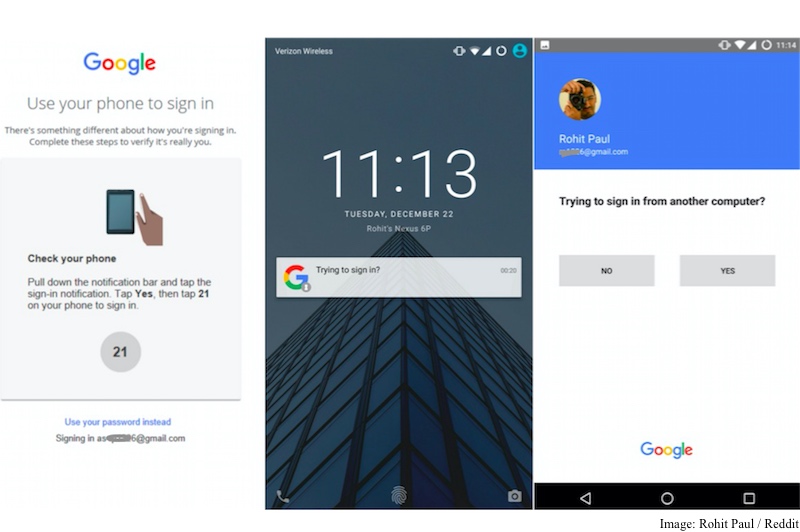 However, this easier logging process has to be set up on your device first for the first time. So, a user has to first authenticate their mobile device which requires a screen lock to be turned on. Also, they can deactivate the authorization on devices which are not being used or either lost. This new authentication process will also allow a user to punch in their password if they wish so.
We've invited a small group of users to help test a new way to sign-in to their Google accounts, no password required, 'Pizza', 'password', and '123456' — your days are numbered.
– said a Google spokesperson.
What do you think about the new Google sign in style? Can you find a drawback for the same? Put in your views in the comment section below.
Also read: How to Force the Browser to Remember the Password and Username