Microsoft has released a new update for its recently launched Windows Terminal preview app. In what appears to be the biggest update to the app, the Windows-maker company has added plenty of exciting features.
Microsoft released the Windows Terminal application during its annual developer conference this year, and it combines the best of Command Prompt as well as PowerShell. One of the main features of Windows Terminal is that users can open multiple tabs with each tab supporting its own shell.
Kayla Cinnamon, program manager for Windows Terminal, announced the release of the latest version 0.3 on Twitter and said that "it's HUGE."
🚨🚨🚨 We published the latest release of the Windows Terminal and it's HUGE!!! 🚨🚨🚨 https://t.co/kO9VGN719v

— Kayla Cinnamon ☕ (@cinnamon_msft) August 3, 2019
Here are some of the new features of the latest Windows Terminal:
Revamped Interface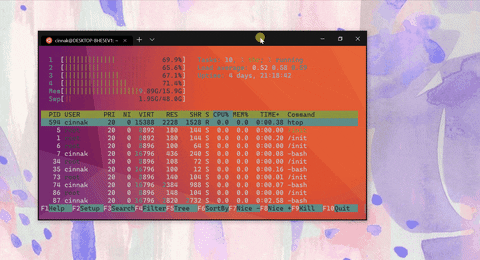 Windows Terminal Preview v0.3 comes with a draggable title bar which means that you can drag the title bar from anywhere. However, there are certain caveats like the draggable area is only available on the right side of the Windows, and when you open more tabs, this area gets smaller.
Improved Dropdown Button Layout


In addition to the new draggable user interface, Microsoft has also changed the dropdown button layout. It has been resized, and new colors have been added in the background. The minimize, maximize, and close buttons have been recolored to offer more refined user experience.
New Accessibility Features
Microsoft has added a couple of new accessibility features in the new Windows Terminal app. The Narrator app can now interrogate and read the contents of the Terminal, including buttons as well as text. This could be helpful for differently-abled users.
However, Microsoft's official blog says that the accessibility features are still in the implementation stage, and it will release lots of updates to improve this section further.
Other noteworthy features of the latest Windows Terminal application are the option to add a custom tab title, additional background options, and Azure Cloud Shell Connector.
Besides new features, Microsoft has released a couple of bug fixes to fix app crashing instances.
You can install Windows Terminal version 0.3 from the Microsoft Store.