At first, it was just speculation doing rounds on the Reddit, but when Chris Hoffman from How-To-Geek looked further, it was confirmed that Microsoft does keep "Activity History" even when we tell it not to.
Rather than telling you how the story unfolded, I will instead show you because it's not just me or Chris, it's affecting everyone who has a Windows 10 PC.
To see the proof that Microsoft is tracking activity history about websites, apps, and services, head over to Settings > Privacy > Activity History and disable "Send my activity history to Microsoft".
Many Windows 10 PCs have this option turned off as default, giving you more reasons why Microsoft shouldn't keep activity history at all. You can also click on "Clear Activity History" down below on the setting page but I doubt it will do much.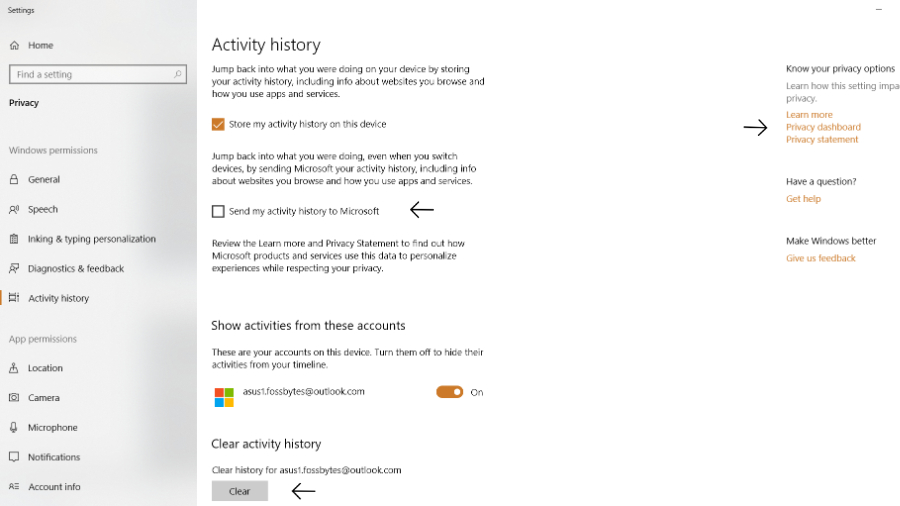 Anyway, if you are using the latest Windows 10 October update, you will see a link termed "Privacy Dashboard" on the top-right side of the settings page. Now Click on it > Sign-in using your Microsoft Account > Click the "Activity History" link at the top of the page.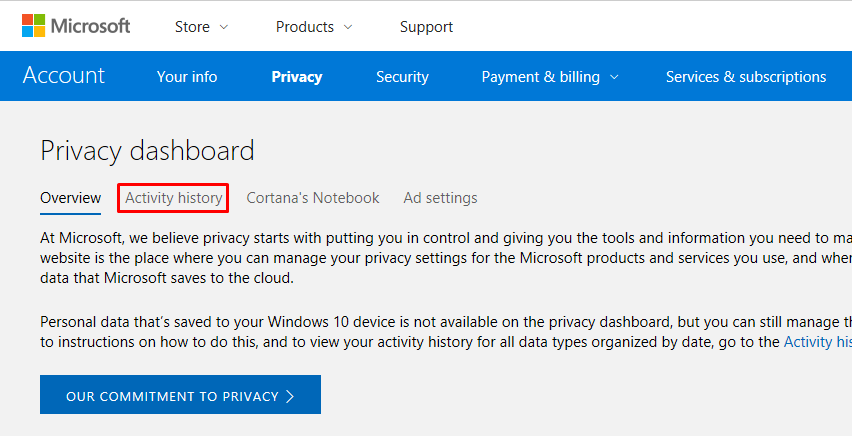 You'll notice that the app activity is still there, even when you turned it off or cleared the activity altogether. How-To-Geek says that the activity probably resides there because of Microsoft Diagnostic and Feedback options (Settings > Privacy > Diagnostics & Feedback).
While it seems like an apt theory, it doesn't change the fact that Microsoft is using "Dark Patterns" to keep track our Windows activity.