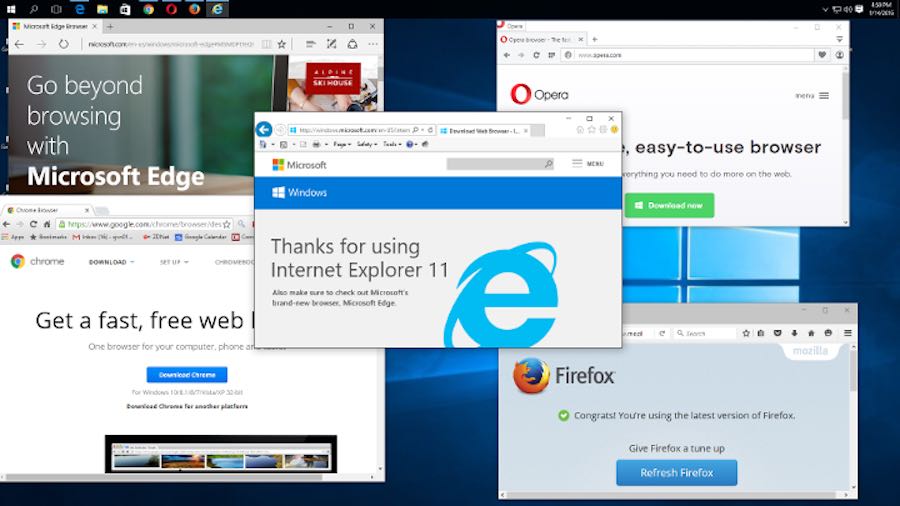 Short Bytes: Microsoft "cares" about your kids and what they see on the internet. An update to Family Features has been recently announced by Microsoft. The company would now be blocking non-Microsoft web browsers which do not offer web filtering options and allow kids to access blocked websites.
M
icrosoft has started blocking non-Microsoft web browsers in order to protect your kids. The reason given is that these browsers can easily circumvent Redmond's web filtering shield and allow your kids to access blocked websites.
Without mentioning any names of the "commonly used browsers", Microsoft has mentioned that they'll "automatically block these browsers on [children's] devices". However, you still have the authority to give a green signal to those web browsers.
The above changes have been made to Microsoft's Family Features, an online platform for you to keep an eye on the internet activities of your family.
Other than browser blocking, Microsoft has provided you more powers to control the internet life of your kids. You could allow your kids to access a blocked website via accepting a notification, control how much time they use their device and how much they shop, get a weekly email of their account activity, etc.
For the last couple of years, Microsoft has been promoting their products like fiercely. First, it was the long shot Windows 10 operating system which became a topic of criticism due the forced update campaign carried out by Microsoft.
Now, it is the turn of the web browsers. Microsoft's Internet Explorer and the newer Edge haven't been able to make a dent in the success of Google-baked Chrome. According to the August desktop browser stats from NetMarketShare, Chrome sits on the Iron Throne with 53.97% market share and the second position is secured by the exiled Internet Explorer with 27.38%. Firefox with 7.69%, Edge with 5.16%, and Safari with 4.28% follow the line. So, Microsoft's IE+Edge share is 32.54% but still less than Google Chrome. It's quite possible that the Redmond might have intentions to push its own browsers.
As far as other commonly used web browsers are concerned, the popular Chrome also has a Supervised Users feature which can be used to control the online activities of that person.
— Via The Reg
If you have something to add, tell us in the comments below.
Also Read: Intel Tells John McAfee He Can't Use His Name, McAfee Goes To Court