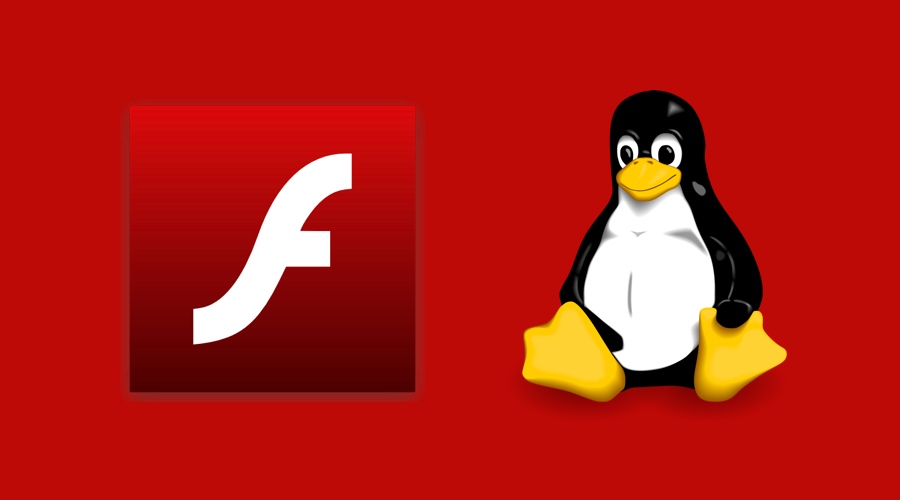 Short Bytes: Adobe has taken a u-turn and released a new beta version for its Flash player plugin for Linux. The company discontinued the plugin long back in 2012. Now, it plans to move the NPAPI Linux Flash player plugin forward and sync it with the regular Windows and Mac releases. However, Adobe calls this step a "security initiative" and doesn't plan to bring advanced features to the NPAPI plugin.
F
or the last 4 years, Adobe refused to update its NPAPI Flash player plugin for Linux. In 2012, Adobe released the last version of NPAPI, i.e., version 11.2. However, it promised to push security updates for the same until 2017.
In a strange turn of events, Adobe has now revealed its plan to support Adobe Flash for Linux again. In an official blog post, Adobe announced that it's updating the beta channel with the newer versions of Linux Flash Plugin. The company plans to move the plugin forward, syncing it with the current version 23.
"In the past, we communicated that NPAPI Linux releases would stop in 2017.  This is no longer the case," Adobe wrote. A new beta version has been made available for download. However, the new beta won't work in the applications that have removed NPAPI plugins, e.g., Google Chrome.
You might be thinking–'I already run Flash on Google Chrome'. True. This was made possible when Google decided to ship its own Flash version after Adobe abandoned the ship. This new development will benefit the users of Firefox and other web browsers that are stuck with an older version of Flash.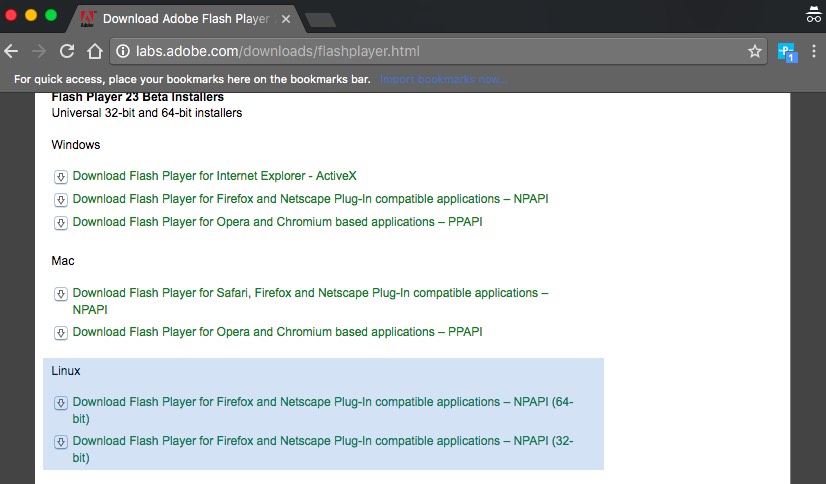 At the current stage, Adobe is only releasing 32-bit and 64-bit binaries. After further testing, the company plans to release the proper installer packages.
Note: The current beta release doesn't support Fedora-based Linux distributions.
Why has Adobe taken this u-turn?
In the announcement, Adobe mentioned its intentions to keep the Linux plugin in line with the standard Windows and Mac release. After performing enough testing and feedback, both NPAPI and PPAPI Linux builds are slated to arrive.
One should note that Adobe has called this a "security initiative". Adobe doesn't plan to bring advanced features like premium video DRM and GPU 3D acceleration to the NPAPI version. If you are looking for such features, we recommend you to use the PPAPI version of Flash Player.
You can argue that Adobe has released the plugin update four years later. However, taking a look at the complete picture, Flash Player for Linux sounds like a good news for Linux community.
For more information, feel free to visit Adobe's official blog. Don't forget to share your thoughts and feedback in the comments section below.
Also Read: 2015: The Year When Flash Died A Slow Death With More Than 300 Bugs