Short Bytes: Tesla Motors will launch the first of its Model X crossover SUVs on September 29th,  2015,  in Fremont, California.
T
he Tesla's Model X, which is arguably one of the more anticipated car releases of the past decade, will finally be launched on September 29th,  2015.
While the Tesla Motors CEO Elon Musk, in an interview with a Danish newspaper Borsen, spoke of the extremely tough competition in the market and how big car companies try to "squash " small companies like Tesla, he's equally optimistic about the possibility of  full autonomy technology in just 3 years to come.
While some may consider Model X as the vertically stretched version of the $100,000 Model S, there are two major differences. They are
1. Presence of a set of rear "falcon-wing" doors
2. Introduction of  a forward-facing third row of seats in Model X.
Here's the list of key features of the Tesla Model X: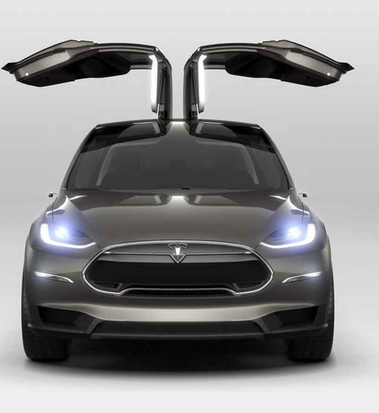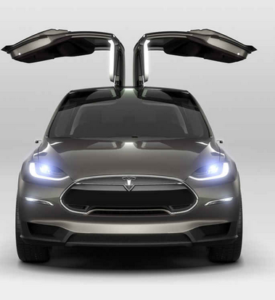 Model X combines the space and functionality of a seven-seat sports vehicle
Up swinging "falcon wing" doors
Powered by two independent, digitally controlled electric motors
259 HP electric motor powers the front wheels
503 HP rear mounted motor powers the rear wheels
Coverage- 90KWH with 240-mile range
Can hit 60 mph in 3.8 sec with top speed of 155 mph
With this, we can expect that Tesla shall join the race with big shot car companies rather than being just a Silicon Valley start-up.  The estimated cost of Model X would be around  $75,000.
Stay tuned for more upcoming updates on Testa Model X !
References: Teslamotors
Related : New Tesla Car Scores Insane 103 Out Of 100 In Consumer Report Rating