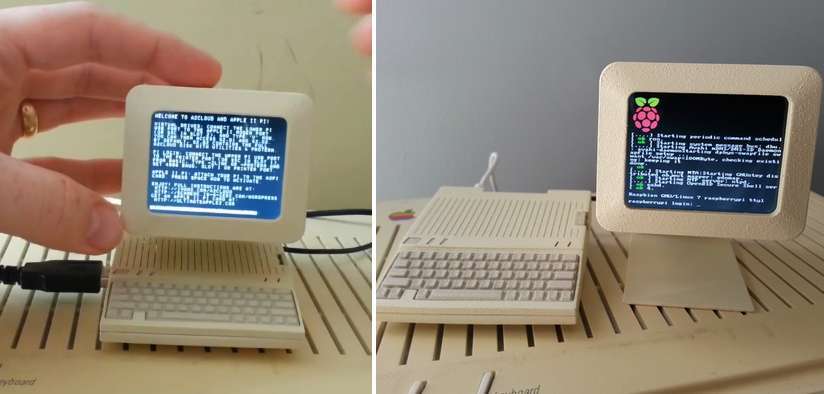 Short Bytes: Charles Mangin has created an amazing retro mini Apple computer that runs on Raspberry Pi and Raspbian OS. You can buy it online or 3D print its parts by downloading its files.
H
ere's a miniature Apple computer that look adorable and runs on our
favorite DIY companion Raspberry Pi
and its Debian-based OS Raspbian. Charles Mangin is the person who created this as it's his hobby to create miniature retro computers.
This Apple Computer is way cheaper that the other Apple computers. You can either buy it online or build it yourself by downloading the specifications.
The mini Apple computer printed by him, features a USB plug-in and a working 2.5″ LCD display. This also comes with combo A/C plug on the back along with a micro-SD card.
Also read: Here's How Someone Made a PiPhone- A Raspberry Pi Based Smartphone
The files can be downloaded from Thingiverse from the Apple IIc Raspberry Pi case – Model A+ and the Apple Monitor IIc – 2.5" LCD. Mangin himself prints, assembles, paints and sells these parts at Etsy.
Mangin also hints that he'll be eventually making working miniature mouse and keyboard as well.
You can know more about this 1:4 scale throwback project here at 3dprint.com.
Get your own Complete Raspberry Pi 2 Starter Kit atfossbytes store.