Apple's macOS Monterey builds upon macOS Big Sur and also offers some incremental improvements. With the transition to Apple silicon almost complete, macOS is also getting new features that were not possible for the Macs of the past. With that said, my 2017 MacBook Air also received macOS Monterey, but it is a mixed bag in the 'update' department.
Some of the macOS Monterey features are an absolute delight to use, and you'll not regret updating. My 2017 MacBook Air is also the MacBook upon which I based my Windows vs macOS comparison. In a nutshell, I compared it with a 2020 Windows 10 laptop with an i3 processor, and the MacBook still did some things better than the Windows device.
However, with macOS Monterey, Apple kept some of its features limited to the M1 silicon. So Intel Macs are getting sidelined anyway, and if you're thinking of buying an Intel Mac, please read the linked article. Beyond the toned-down macOS update for Intel Macs, there is also a feature cut if your device doesn't have a T2 chip. For instance, the new Erase all content and settings option is there for Intel Macs with the T2 chip. Unfortunately, my MacBook Air was missing the same, so I didn't get this basic feature either.
Does macOS Monterey Run In 2017 MacBook Air?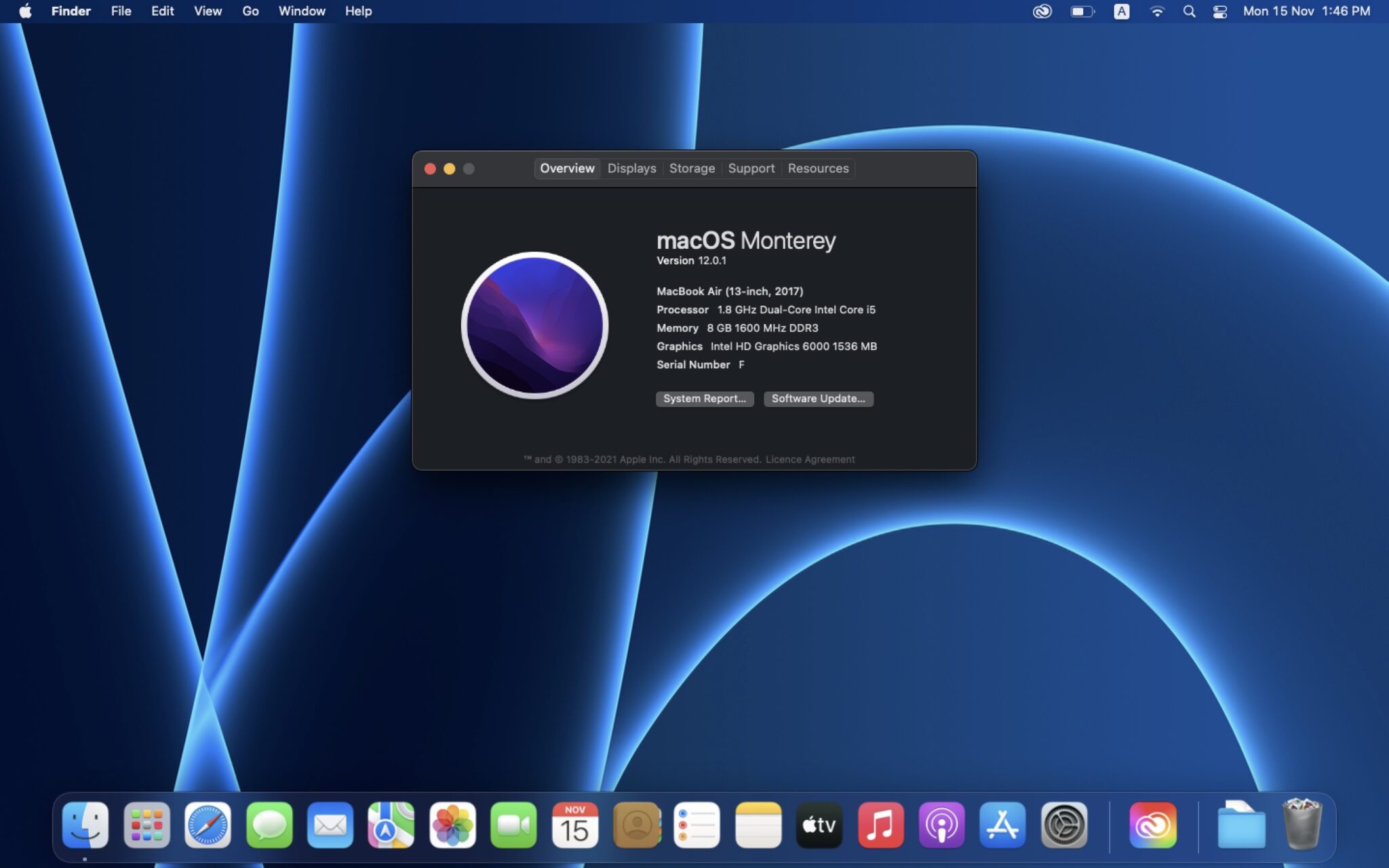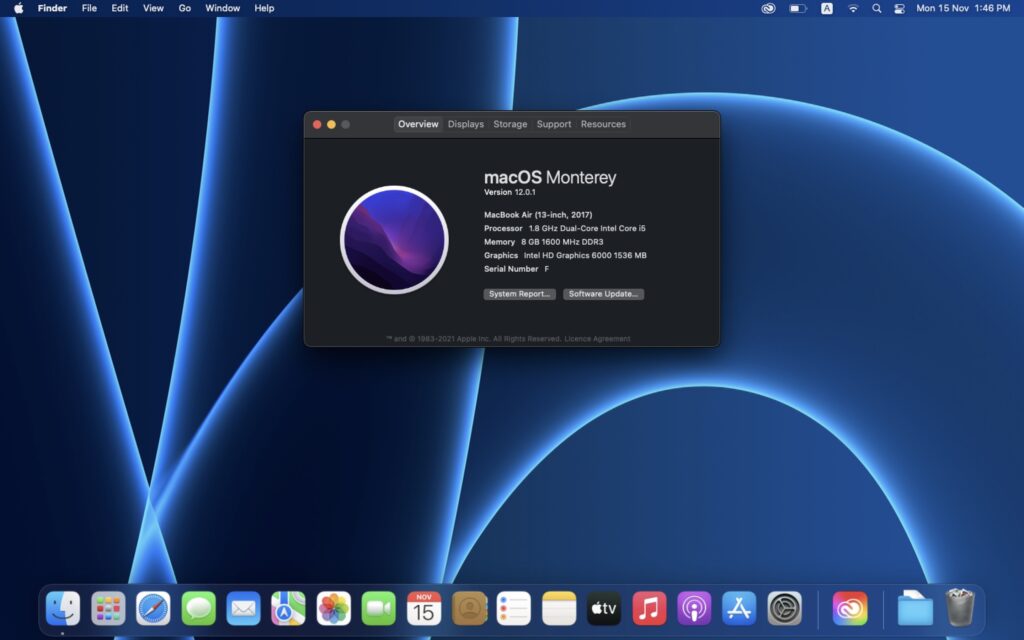 Yes, macOS Monterey does run on a 2017 MacBook Air. While some of the big features are missing, the performance is still there, and it is rather improved. I was getting a solid 5-6 hours of battery life with macOS Big Sur, and it surprisingly went up close to 8 hours on macOS Monterey.
This happened with no changes in my workflow, just an update. If you have an older Intel MacBook, you can update it to macOS Monterey, and it should work just fine.
What Do You Get With The Update?
Better Battery Life
My MacBook Air was giving me around 5 to 6 hours of battery life with macOS Big Sur. While that's a solid backup for a nearly 5-year-old notebook, macOS Monterey improved it further. With the same workflow as Big Sur, I am getting somewhere between 6 to 7 hours of usage now.
Some New Features
The 2017 MacBook Air gets most of the macOS Monterey features that are useful and make for a better Mac experience. This includes features like Grid view in FaceTime, Focus Mode, a quick note from the bottom right corner of the screen, shortcuts, and a 'Shared with you' section in the apps.
Most of these are app-specific features, which means you'll get to use the latest apps that are available on the newer Macs.
New Wallpapers and Screensaver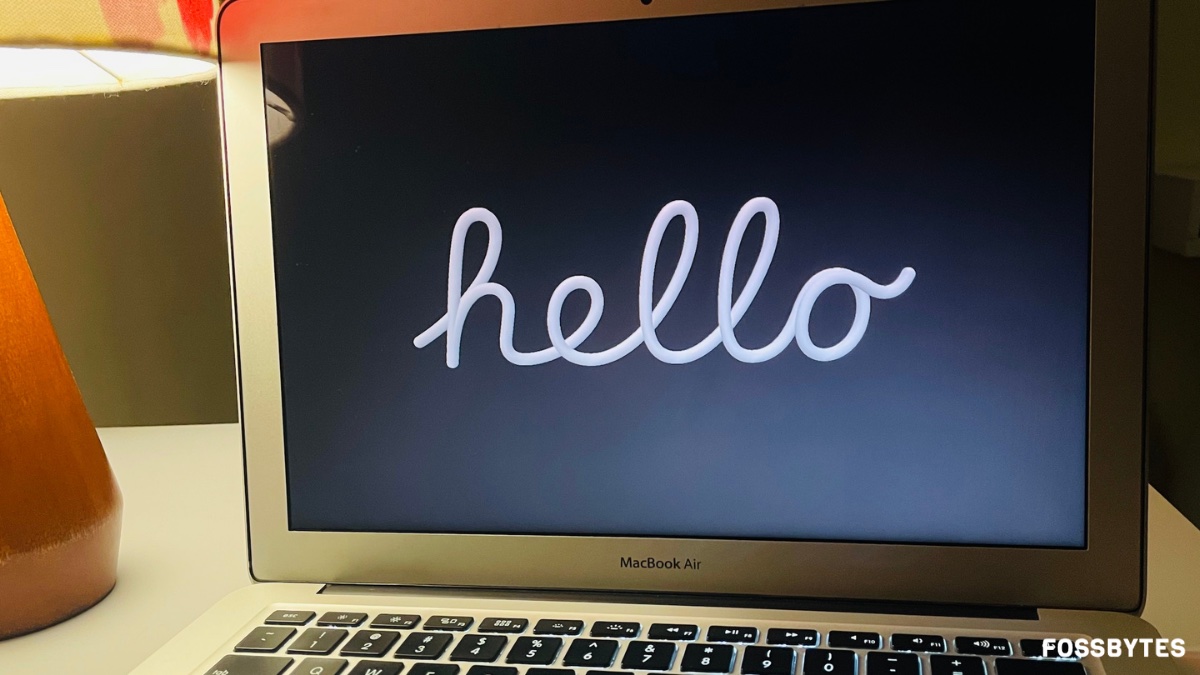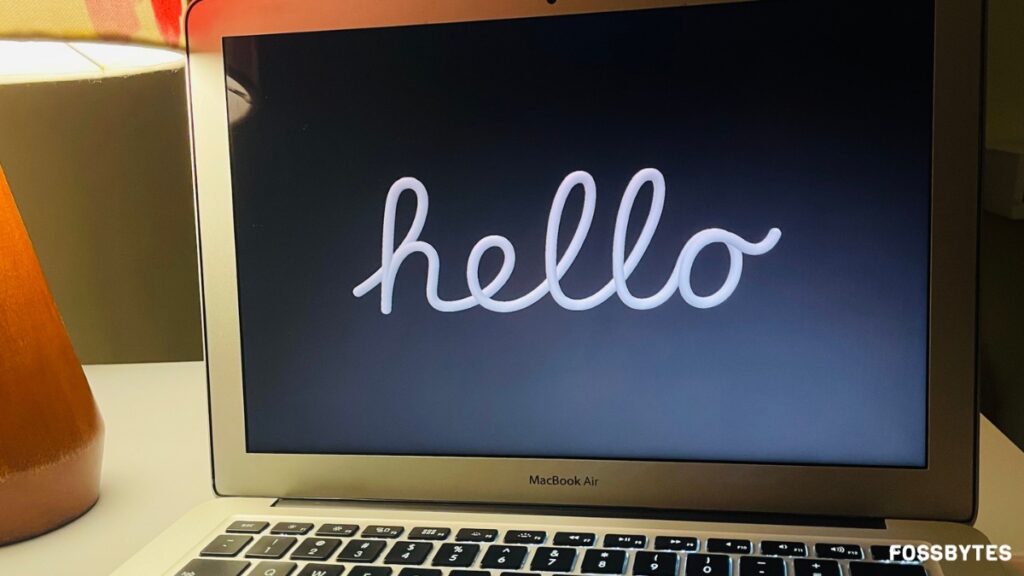 Yes, Apple may have reserved the big guns for the Apple Silicon Macs, but the older Macs get the wallpaper and screensaver. macOS Monterey has some cool stock wallpapers saying hello in different colors.
You also get the "hello" screensaver from Apple's original Mac, letting you experience the nostalgia of an older notebook on your current Mac.
Better Safari
Safari has been acting as a RAM hog of sorts in my usage. However, tab groups and Private Relay are two solid upgrades that complement macOS Monterey.
Should You Upgrade To A Newer MacBook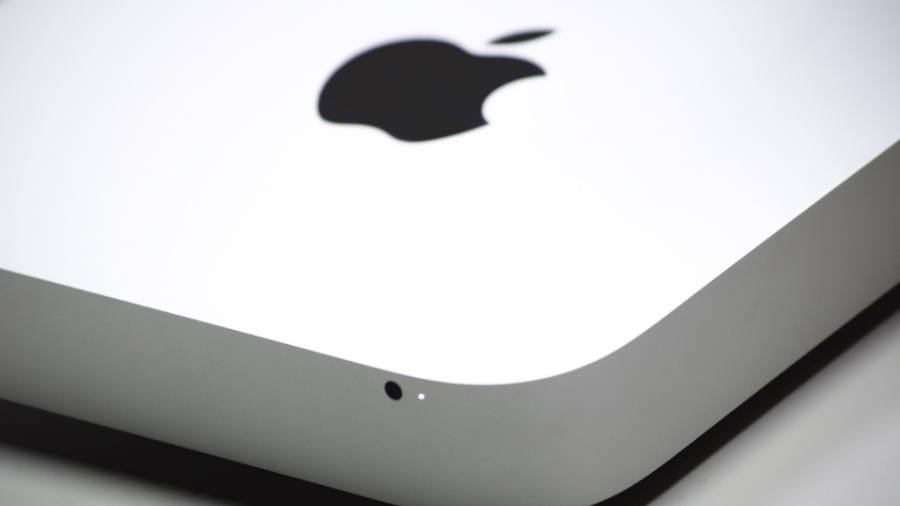 macOS Monterey on a 2017 MacBook Air works just fine. Safari proved to be RAM intensive; however, my new M1 MacBook Air also asks me to refresh pages on Safari for the same websites I browsed on the old one. I think this is an optimization issue to some extent. I fixed this on my older MacBook by replacing Safari with Vivaldi, a Chromium-based browser that works well on Macs.
Also, let's not forget that the 2017 MacBook Air runs an Intel i5 chip coupled with 8GB RAM. That kind of processing power doesn't just vanish, so if you have one with you right now, you can run Windows on Mac or keep using macOS. With that said, it is amply clear that you should only update if you want all the latest and greatest macOS features.
If you choose to upgrade, I've prepared a Mac buying guide that'll let you find the best Mac for you. However, if you can wait, considering the latest macOS is running well on older Macs, too, then wait for the 2022 MacBook Air and Pro 13.
Since the MacBook Pro 14 and 16 were launched, we expect the new design to eventually appear on the MacBook Air and Pro 13. I'm not sure if the Air will get the new ports, but the Pro should contact them.
How Does macOS Monterey Run On Intel MacBook Air?
Bringing the point home: macOS Monterey works well on the older Intel Macs, minus some new features. If your Intel Mac is running fine, you should wait for the new Macs, as it is now a matter of months before it happens.
Are you using an Intel Mac? Would you update to the current M1 MacBooks or go for the bigger Pros? Let us know in the comments.