TL;DR Switching from macOS to Windows can be a pain. However, the severity of said pain completely depends on your workflow. You might miss some default macOS apps or you might think that the PC vs Mac debate is wrong in the first place. For my workflow, Mac did outgun Windows in terms of sheer convenience and usability.
My first computer was an Intel Pentium PC that my elder brother built for me. It ran Windows XP and there was nothing much for me to do on that machine, except for practicing the basics from my computer studies book. Then my first laptop was also my father's old Lenovo B480, which was running Windows 7 when I got it and was on Windows 8.1 when I left it.
This was when I bought my base model MacBook Air in 2017, and it has been my only laptop since then. I've been hands-on with multiple laptops since, but I never really switched my workflow outside my Mac. There is a balance in how I used both the operating systems which always made me think about which one is better. I used a Windows laptop till my bachelor's degree, then switched to Mac during my first job and have been using it since.
PC Vs Mac: The Narrative
Money Matters
Another reason for me to take on the PC vs Mac debate is my own need for a new laptop. While the current one is just fine, it doesn't have enough juice to keep up with GarageBand, and Safari also behaves like a RAM hog every now and then. So I decided that by the end of 2022, I could use an upgrade.
The current M1 MacBook Pro sits at $1,500 for the 16GB 256GB model. After going through all the models, I also curated a Mac buying guide if you're looking for an idea to purchase a Mac. Then I saw a friend using a gaming laptop that was almost $500 less than the MacBook Pro I was eyeing. That's when I decided to try and make a switch, and maybe things would work.
Yes, I am into the Apple ecosystem, but I have my own set of apps. These apps, in my opinion, can show you the right way of using the Apple ecosystem. With no problem in carrying forward my data, I decided to make the switch from Mac to PC.
The Machines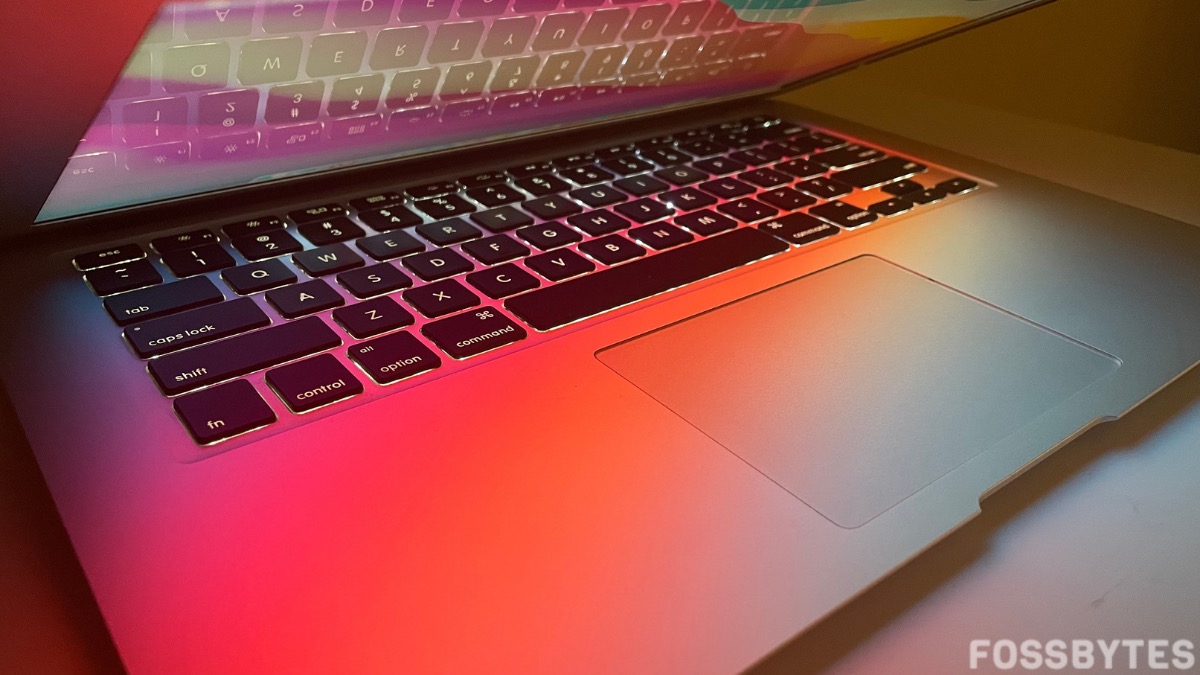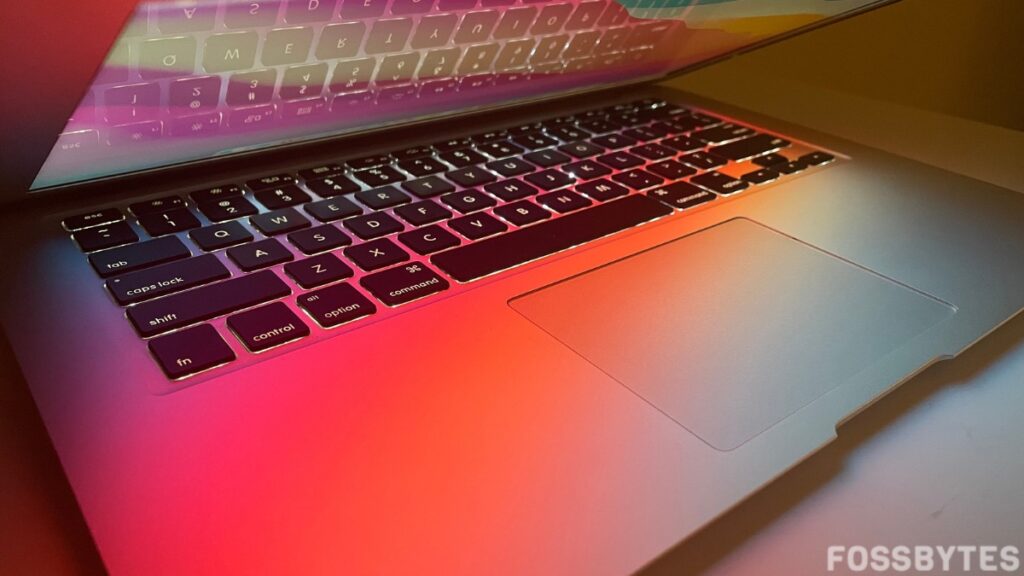 Enough about the money, let's talk machines. I ditched the MacBook and picked up my sister's HP laptop which has an Intel Core i3 processor, 8GB RAM, and runs Windows 10.
Now before you rage at me for comparing an i5 with an i3 device, let me assure you that the HP ran butter smooth for the money we paid for it. Also, this is a Mac vs PC comparison, so the specifications only matter when we're talking about benchmarks. But here, we're just talking about running a workflow and getting some basic tasks done.
The first difference I noticed between the Mac and the HP was the build quality. While the HP was also well built, it was relatively heavier. Then there was the keyboard and the trackpad. I don't know if it's only HP, but there was a column of keys (Page up/Down, Home, and End keys) on the right side, so the keyboard was a bit to the left. Coming from the Mac, this disoriented me and the typing errors haunted me throughout the month.
Who needs a trackpad when you have a touchscreen? YOU. A good trackpad is a must when you're going for a laptop. The HP trackpad, or its lack thereof, was a small, tightly squeezed diving board design trackpad that couldn't cover the height of the display without adjusting sensitivity. The touchscreen is only convenient if you're reading and are going to keep your hand ready to swipe the screen.
In a nutshell, I think that the HP has more bells and whistles, but the Mac is just well-built in all the right ways. So the build, typing, and trackpad experience goes to the Mac in this case. However, if you're going for more premium machines like the Dell XPS series, or the HP Spectre, you'll get a build that compares and even outshines that of the Mac at times.
The Switch
Accepting that this was the only piece of hardware I had, I made the switch. Right off the bat, everything changed. The minimize, maximize and close buttons were on the right side, the power chord went in from the left side, and basic commands like copy and paste had changed.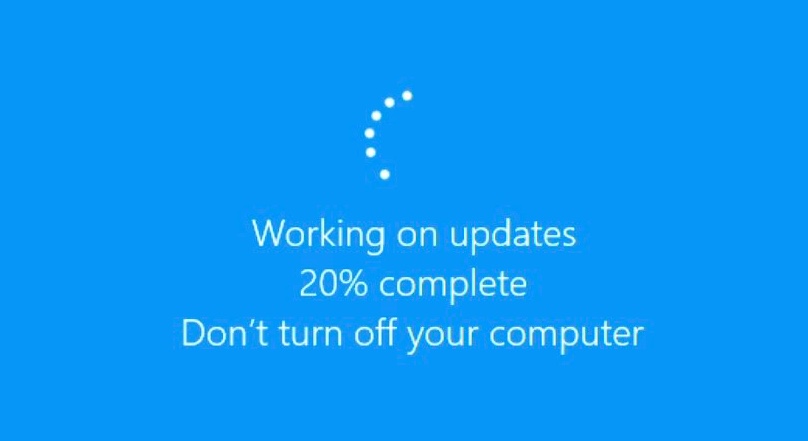 The privacy controls on Windows 10 looked like a bad joke. Then, when I went to shut down the system, it went into auto-update with a metaphorical gun to my face saying "Don't shut down your computer." I know this can be disabled, but asking for an update before starting on its own would be nice I guess.
Then, another important part about the Mac vs PC debate pounced at me when I was setting up the Windows machine. It asked me to sign up with a pin/fingerprint/facial recognition. While the newer MacBooks also get Touch ID, Apple still hasn't given us Face ID despite the powerful M1 chip on the Macs.
I'm a content writer and this is what a typical article-writing workflow looks like:
Browsing through the web to search for topics
Reading through a ton of material
Coming up with a topic
Making notes
Writing the first draft
Take a break and revisit the draft to make changes
Finalizing the writeup
Finding or creating images that fit the bill
I haven't gone into the details of the process, but you get the idea. One of the parts of getting images is taking screenshots of what you're writing about. I felt how Windows had absolutely nothing to stand against the macOS' screenshot tool. You could get a third-party tool to do it, but on a Mac, you don't need one.
This is when it hit me that the default mac apps are somewhere superior to their Windows counterparts. It is so because Windows offers you a hundred options and you choose the one that works for you. On the Mac side of things, the default apps are as good as the next best thing you can get.
Moving on, I nosedived into the reading and searching for topics phase. This is when it struck me that Apple seriously needs to optimize macOS for touch screens. Windows has done it and it is on-point for most of the usage. While the touch is a convenient feature and so is the foldability, the laptop also felt unnatural to hold as a tablet, and we have its 2 KG weight to thank for it.
Right Out Of The Box
Continuing on the software front, you can get a ton of downloads for Windows, but Macs are ready to go right out of the box. Windows machines still need to work on a couple of things. For instance, compared to the Finder on Mac, Windows File Explorer offers limited options. I can't help but think that multiple partitions like "C Drive," "D Drive," and so on are just not useful for the average user.
This may be useful for clean installs and further separating your folders, but in some cases, it causes clutter too.
From my days with Windows 7, I had to scan through 4 partitions to scour the data before we decided to sell that computer. On a Mac, you have a sidebar that shows Recent files, Downloads, Applications, iCloud Drive, and Desktop items. It is neatly laid out and works well. Another feature I missed on Windows is Spotlight.
While Windows has a good search option, Spotlight is more accurate and intuitive. For instance, if you want to calculate something on the fly, just press command + space to summon Spotlight and enter the calculation. You'll get instant results. In my 30 days of usage, I seldom got what I was looking for in the first go. However, if you know your way around, Windows Search is a good tool too.
You have to separately activate MS Office, sign up with various services, and setting it up takes time. On the Apple side of things, sign up with your Apple ID and it'll just synchronize everything from your other Apple devices.
Netflix And More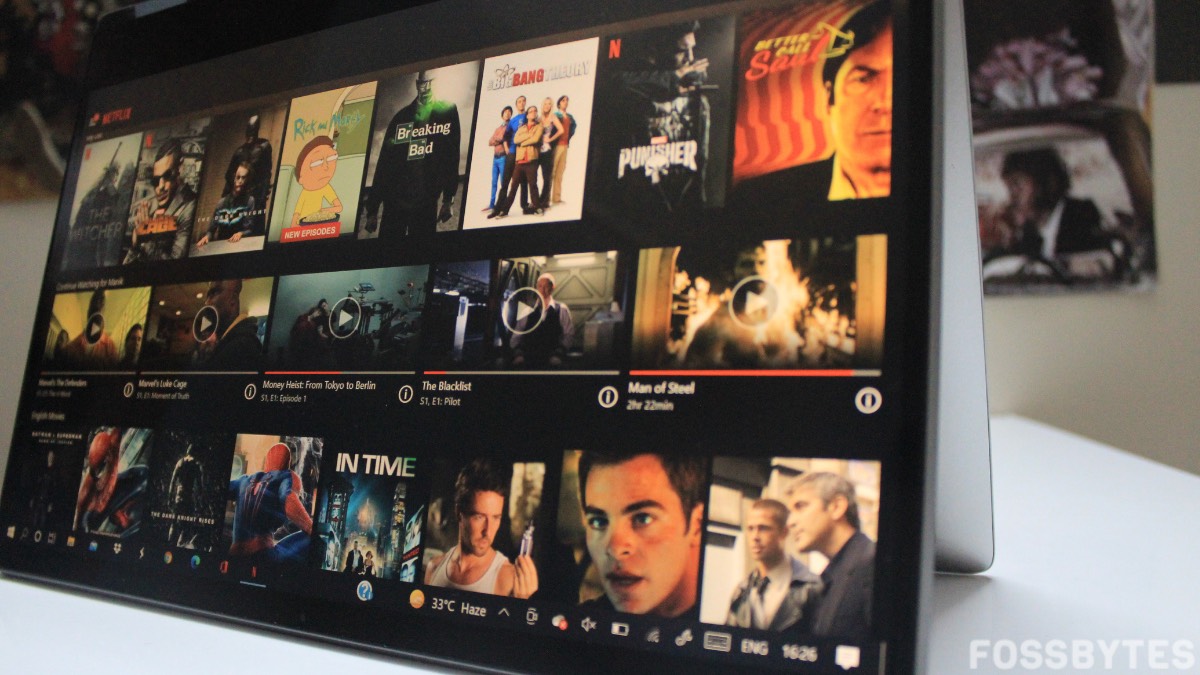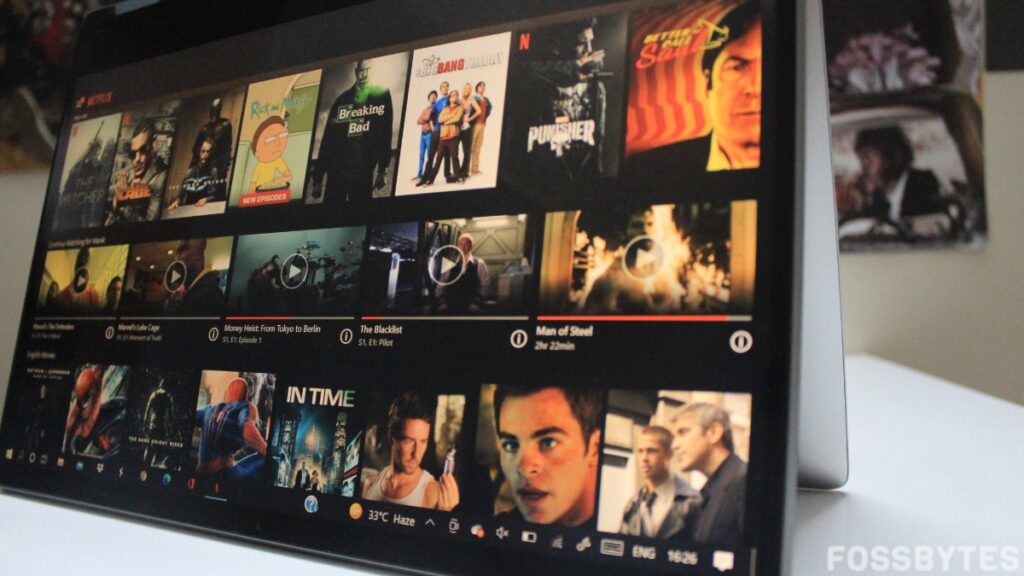 The HP Pavilion x360 is a relatively newer laptop compared to my Mac. When folded like a tent, there's no keyboard in the middle when you're watching a video or reading something. I would again emphasize the importance of a touch screen and how it lets you glide through the Netflix library.
In the Mac camp, you have a great trackpad that is intuitive as it is responsive. Mac trackpads are considered the gold standard and combined with the macOS' quick response time, you don't really feel like you need a touch screen for everyday use.
Maybe higher-end two-in-ones are lighter and more compact, but this was just something you fold into a tent and read on. So HP or Windows' versatile laptop takes the multimedia consumption part.
Work From Anywhere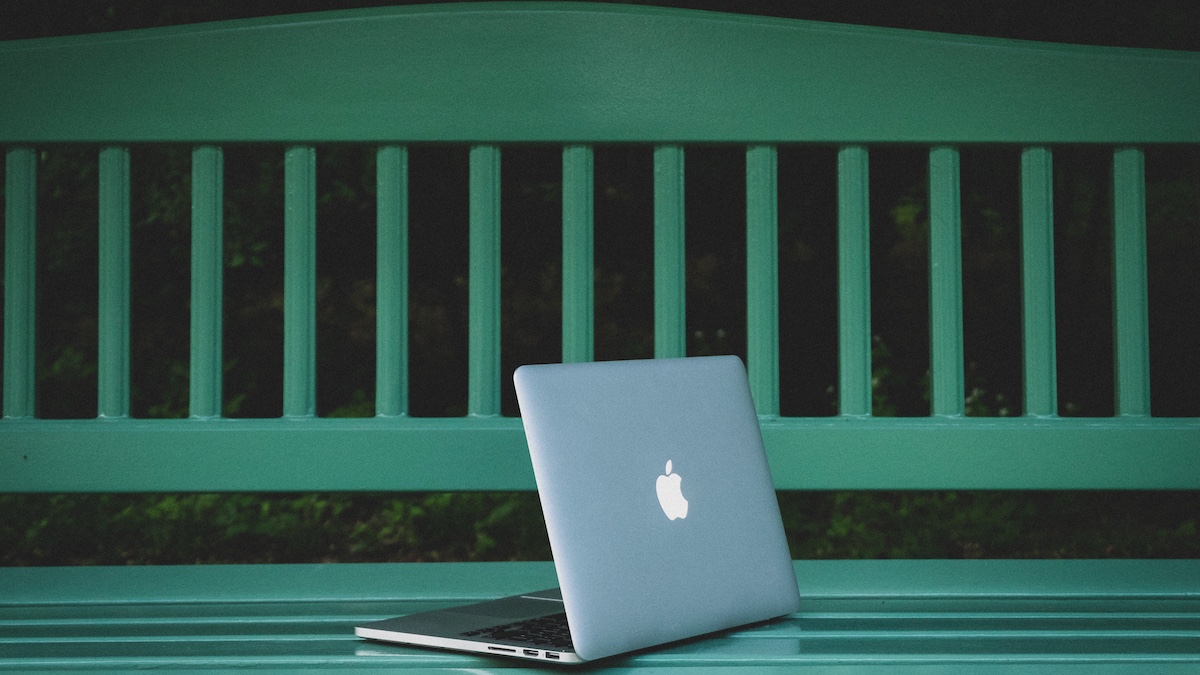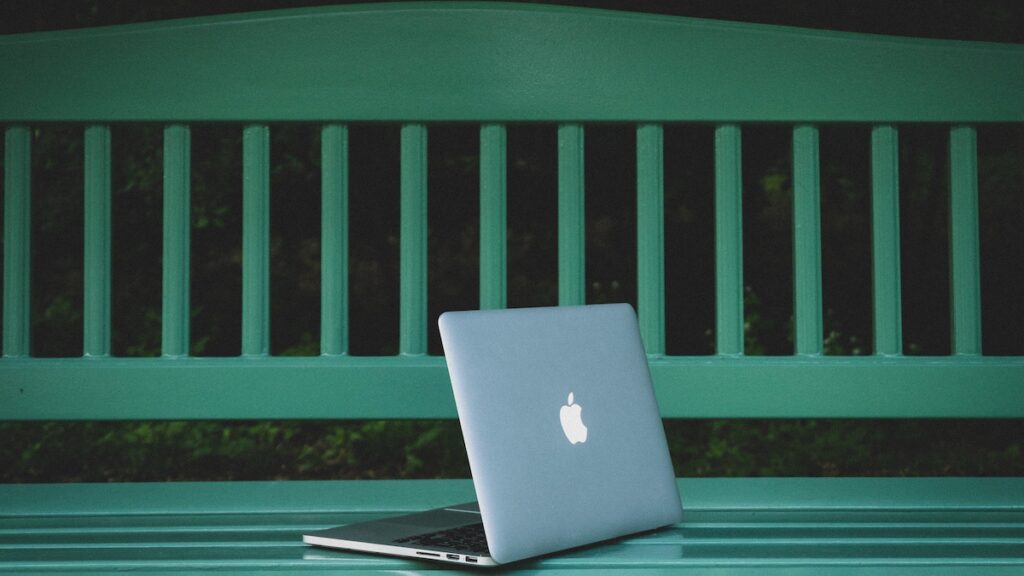 Continuing with the switching, let's go mobile. When the pandemic restrictions slackened, I packed my bags and took a bus to the hills. Only this time, I was equipped with a Windows laptop. After roughly 5 hours of mixed usage (reading, writing, YouTube, and a 30 minute long Google Meet) the laptop died on me. Then running the same tasks again, minus the Google Meet, I got around 6 hours of battery.
This is good, but it is still less than what my MacBook Air delivers after 5 years of use and abuse. I charge it every morning and then after 8 hours of usage, I'm left with around 15%-20% battery. Add to that the new M1 chip, Apple now claims 18-hour battery life on the MacBook Air, and 20 hours on the Pro.
Again, more expensive and higher-end Windows machines might be able to deliver a better battery backup, but nothing comes close to the current Macs. According to a CNET report, the best battery life they could get out of a Windows machine was 16 hours and 30 minutes. So if I were to choose a laptop for remote work, I would pick the Mac, but Windows machines are not far behind.
PC Vs Mac: Verdict
| Parameter | Windows Laptop | Mac |
| --- | --- | --- |
| Build And Features | Built well, good features like touchscreen, and tablet mode are a welcome addition | No features like touchscreen but premium and solid build |
| Preloaded Apps | Have to sign up for all services differently. | Single sign-on using Apple ID. Most daily use tools are baked-in out of the box. |
| Multimedia Consumption | Touchscreens let you consume multimedia content without the keyboard in front of you all the time | Good display and speakers but limited options. |
| Battery Life | Higher-end Windows laptops get up to 16 hours of battery life. | The MacBook Air gets 18 hours battery life, and the MacBook Pro gets 20 hours. |
I've compared two Windows and Mac laptops based on build, available tools, multimedia consumption, and battery life. Your workflow may be different from mine and you might not agree with my assessment at all. In the past, I've also stated 11 reasons to buy a Windows laptop over a Mac. For the Mac camp, I've also mentioned 12 reasons to get a Mac instead of a Windows machine.
Now that you've read the entire thing, let us know your take on PC vs Mac.