Apple MacBooks has been affected by a weird bug that adds a whole lot of nothing to max out its internal storage.
As spotted by NeoFinder, the bug stems from the Image Capture app in macOS, which is the system's default app to transfer images from an iPhone/iPad to your Mac device.
The issue arises when a user converts the image's default HEIC format to a more convenient and portable JPG format while transferring images by unchecking the "Keep Originals" option.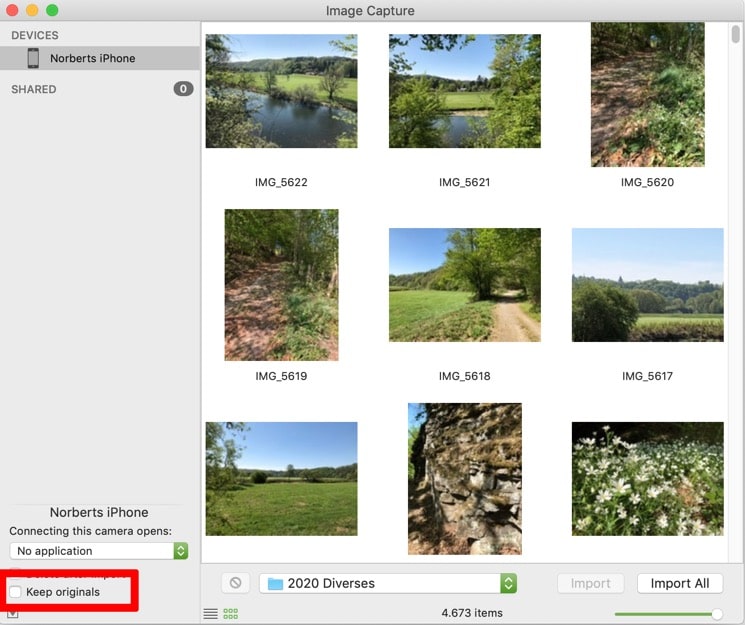 It's found that while the images are converted to JPG format, the system also adds 1.5MB of empty data to each file saved.
NeoFinder blog says, "Of course, this is a colossal waste of space." The bug is even more severe for those using Mac devices with lower-tier internal storage options like the 128GB variant.
To bring this into perspective, if you're converting 1000 photos, the bug will add a massive 1.5GB of empty data to fill up your storage for no apparent reason.
At the moment, there is no fix for the bug, and to free up space, you'll need to delete the converted photos from your macOS device. Alternatively, you can use the Photos app or any other third-party app to transfer and convert pictures to prevent wasting mac storage.
For now, it'd be better to keep an eye on the file size if you frequently transfer and convert photos from iPhone/iPad to your macOS device. Moreover, if your MacBook's storage is filling up usually fast and photos are eating a significant chunk of it, this bug could be the reason behind it.
NeoFinder has informed Apple about this weird bug, and we're expecting the Cupertino-giant to release a fix in the next macOS update.