Google has released the Android Q Beta 2, and just like Beta 1, it comes with a bunch of new features. Amidst the multiple features highlighted by Google, the one which caught my attention is Bubbles — a new way for Android users to multitask and interact with apps.
Bubbles allow you to minimize any app into a little circle that floats on your screen above all other apps. Tapping on a bubble will reveal another UI where you can interact with the app.
Google showed only one demo for Bubbles through its messaging app. Here, we can see that each contact is transformed into a bubble and it can unfurl into a small chat UI.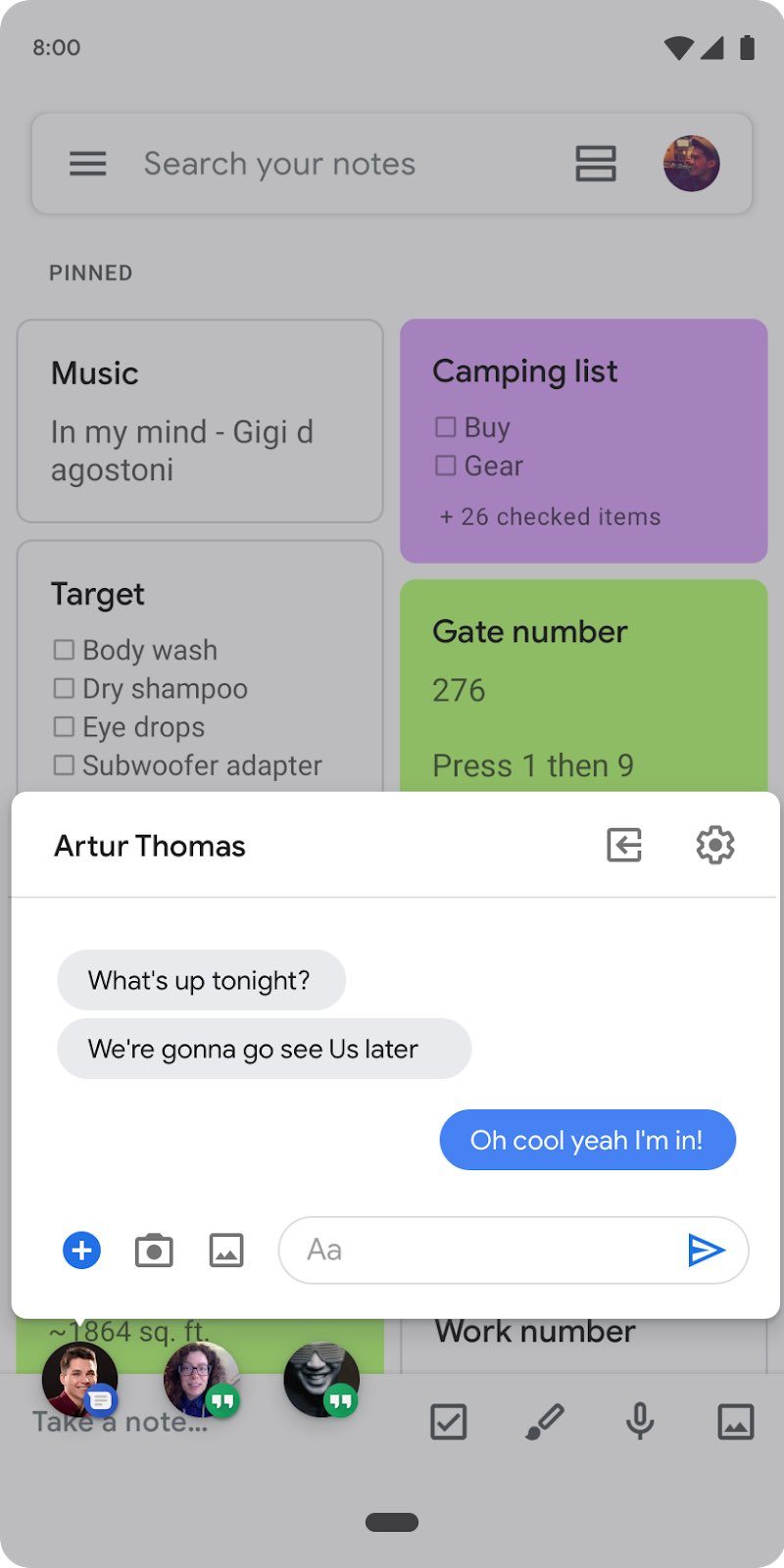 This feature reminds me of Facebook's "Chat Head" UI for Messenger app, and the only difference is that Bubbles is an inbuilt feature of Android Q.
Google also notes that Bubbles is "built on top of Android's notification system," so developers can "send a bubble through a notification."
It probably means that apps will create a new bubble whenever you receive a message on Android Q. Although apps will need dedicated support for Bubbles in order to make the feature work.
In addition to Bubbles, Google mentioned the 'Foldables emulator' feature for upcoming foldable devices like the Galaxy Fold and Huawei Mate X.
The Foldables Emulator will take care of the changes on the big display when the devices are folded and unfolded.
https://gph.is/g/EvDVAzZ
Google has also shed some more light on its "scoped storage" feature, which limits file access to apps.
The Android maker has already warned developers that these features would break a lot of stuff. But that is expected as Android betas usually come with a lot of bugs.