The long overdue Mac Mini has finally gotten an enormous upgrade. Today at the New York Event, Apple announced a new and powerful Mac Mini which can even overtake an iMac.
On the outside, the Mac Mini 2018 now comes in space gray look but the real massive changes are on the inside. Under the hood, the Mac Mini comes with the support for up to 64 GB of RAM. Unlike the last time (HHD usage), the new Apple device comes with SSD options of up to 2 TB.
Apart from that, Mac Mini also offers quad-core Intel Core i3 processor, while the top variant offers a 4.2GHz six-core i7 processor. The device also includes the same T2 chip for maximum security that has been offered in previous Apple devices.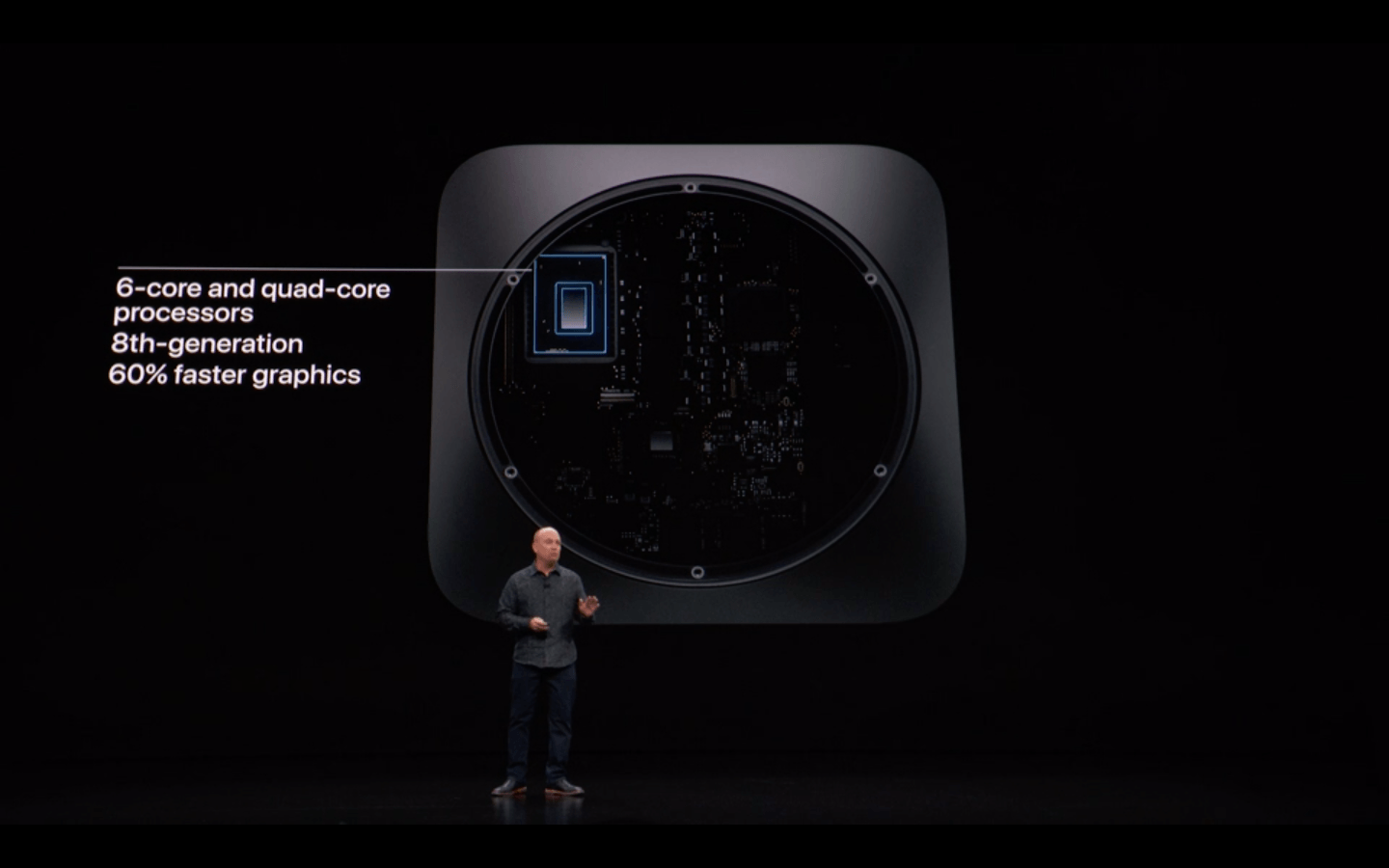 Connectivity has also improved in the Mac Mini 2018. The device has over 4 thunderbolt ports and support for 10 Gigabit Ethernet. Apple says the device offers 5x performance the last Mac Mini which came out in 2014.
With the help of new Intel processors, Apple says it has been able to improve graphics performance in the Mac Mini by up to 60%. And just like the new Mac Air, this Apple device is also made by using 100 percent recycled aluminum.
As for the prices, the base model, which includes the Intel Core i3 processor and 8GB RAM, coupled with 128GB of SSD storage, starts at a price of $799. Apple's new Mac mini will be available on November 7th, but you can pre-order the device from today itself.