The custom Jaguar iPace electric car we're talking about today could very well be better than the Tesla Model 3, at least in terms of performance. The automotive company 'Lister' has given the Jaguar iPace EV its own spin and the final results look very impressive.
The Jaguar iPace SUV-E concept, as the EV is known, is built using high-performance carbon fiber parts and a custom leathered tailored to the customer's liking. The final vehicle is lighter, faster and meaner looking than before.
The best part is that it is not a one-off concept as several of these vehicles will be made upon customer demand. Each of these builds cost £125,000 on-road. Lister has a lot of customization options, so there's a high probability that your custom Jaguar iPace SUV-E will remain unique.
Jaguar iPace SUV-E Concept Specs, Features, Price, and Release Date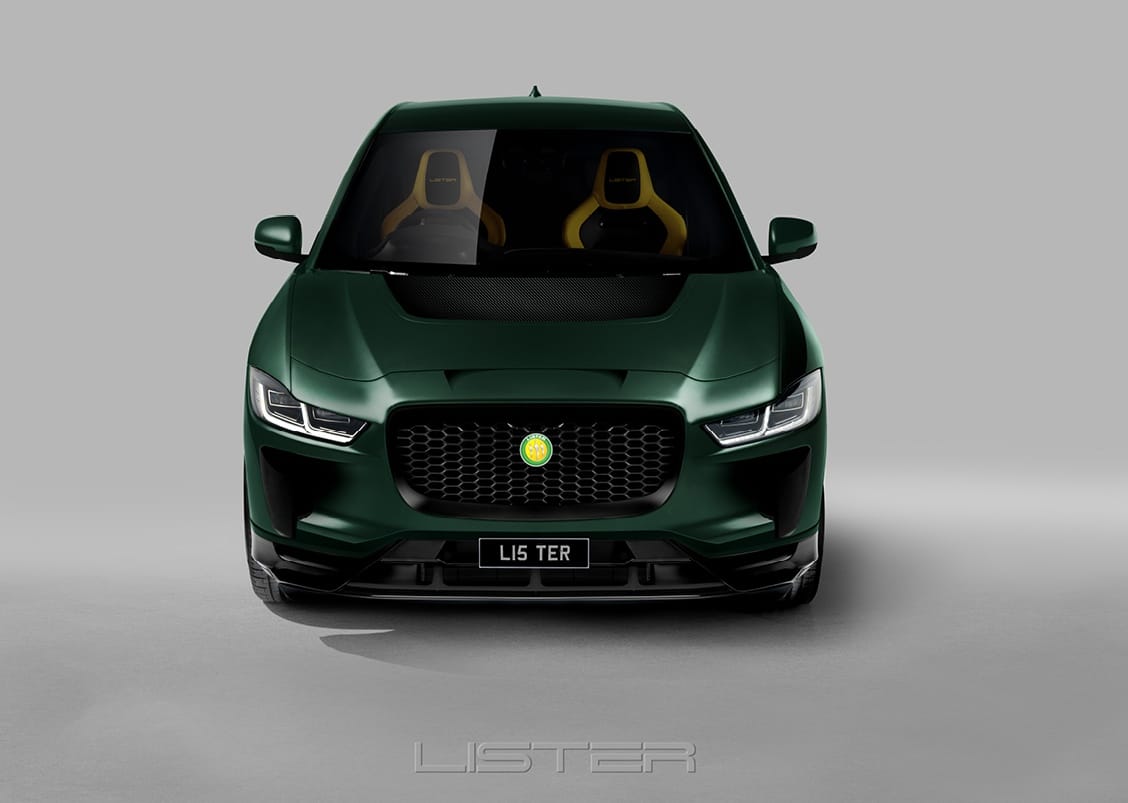 Lister has had a long history of customizing conventional cars. The company began operations in 1954 and since then has had involvement in several major projects, including producing variants for Jaguar XJS.
The Jaguar iPace SUV-E concept is the result of a collaboration between the Lister company and its chief designer Toby Tinsley.
It is probably one of the first electric cars Lister has ever made and that makes it very special. The iPace SUV-E has been given a complete external makeover. The front and rear bumper, splitter, and bonnet are all now made up of carbon fiber to reduce weight and provide structural strength.
The Jaguar iPace SUV-E concept can do 0-60 miles an hour in 4 seconds and bringing it to a stop are carbon-ceramic brakes present on all four wheels. Speaking of wheels, this Jaguar electric car comes with titanium rims for additional weight saving. Lister has gone all out on this customization.
To further improve performance, Lister has also installed new software to make the electric motor churn out more horsepower and torque. The total weight saving in the car is 100 kg bringing its weight down to 2033 kg.
Handling is taken care of by a set of fully adjustable lowered suspensions for improved stability at high speed.
Lister is also claiming an improved exhaust sound to comply with the new electric vehicle regulations. Since there is no exhaust in an EV, my guess is that the car's electric motor will now produce a louder noise to easily alert the pedestrians.
In terms of additional customization, customers can choose from 60 different Nappa leather options (including stitching color option) and any exterior color they want for their Jaguar.
Tesla Model 3 Vs Jaguar iPace Electric Car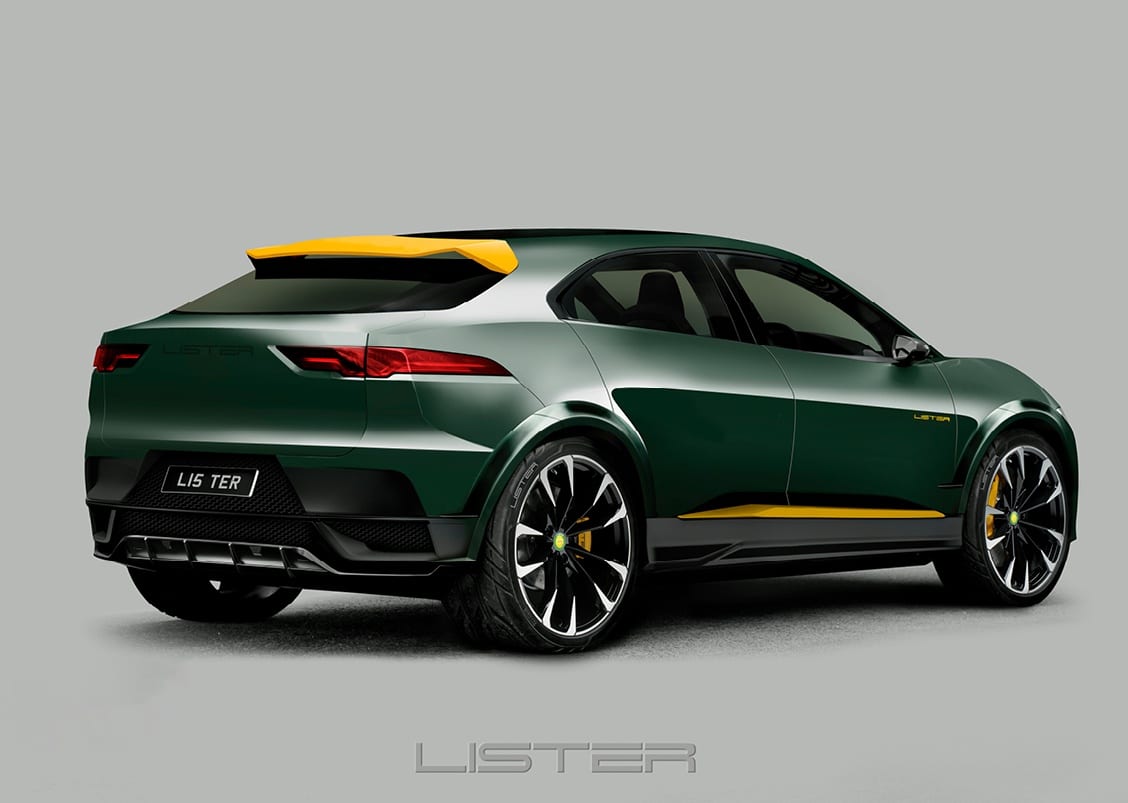 Jaguar iPace SUV-E shown here looks (and hopefully runs) amazing. But after looking at all the specs it boasts, it'd be unfair to say that it's anywhere close to being as good as the Tesla Model 3.
We have seen that even in its stock form, the latest Raven Tesla Model 3 Performance can run from 0 to mph in 2.9 seconds. A modified Tesla Model 3 will easily shave another 0.3 seconds from its time to become one of the fastest and most affordable EVs on the market.
Add to it the robust charging infrastructure Tesla provides, including several Level 2 chargers and some super-fast V3 chargers, and you have an almost unbeatable product.
The Jaguar electric SUV concept is great and it could sell well to enthusiasts in the subcompact SUV market, but I'd still prefer a modded Tesla Model 3 over this.