Twitter is switching from a safe and corporate tweet reporting mechanism to a more wholesome approach. Calling it a "human-first design," the platform says that the new tweet reporting process will make it easier to report harmful behavior.
Previously, if you were reporting a tweet, you'd have to pick a specific policy that the tweet was violating. Calling the process "frustrating," Twitter says the new process will be based on how you've felt. It is now being tested with a small group in the U.S.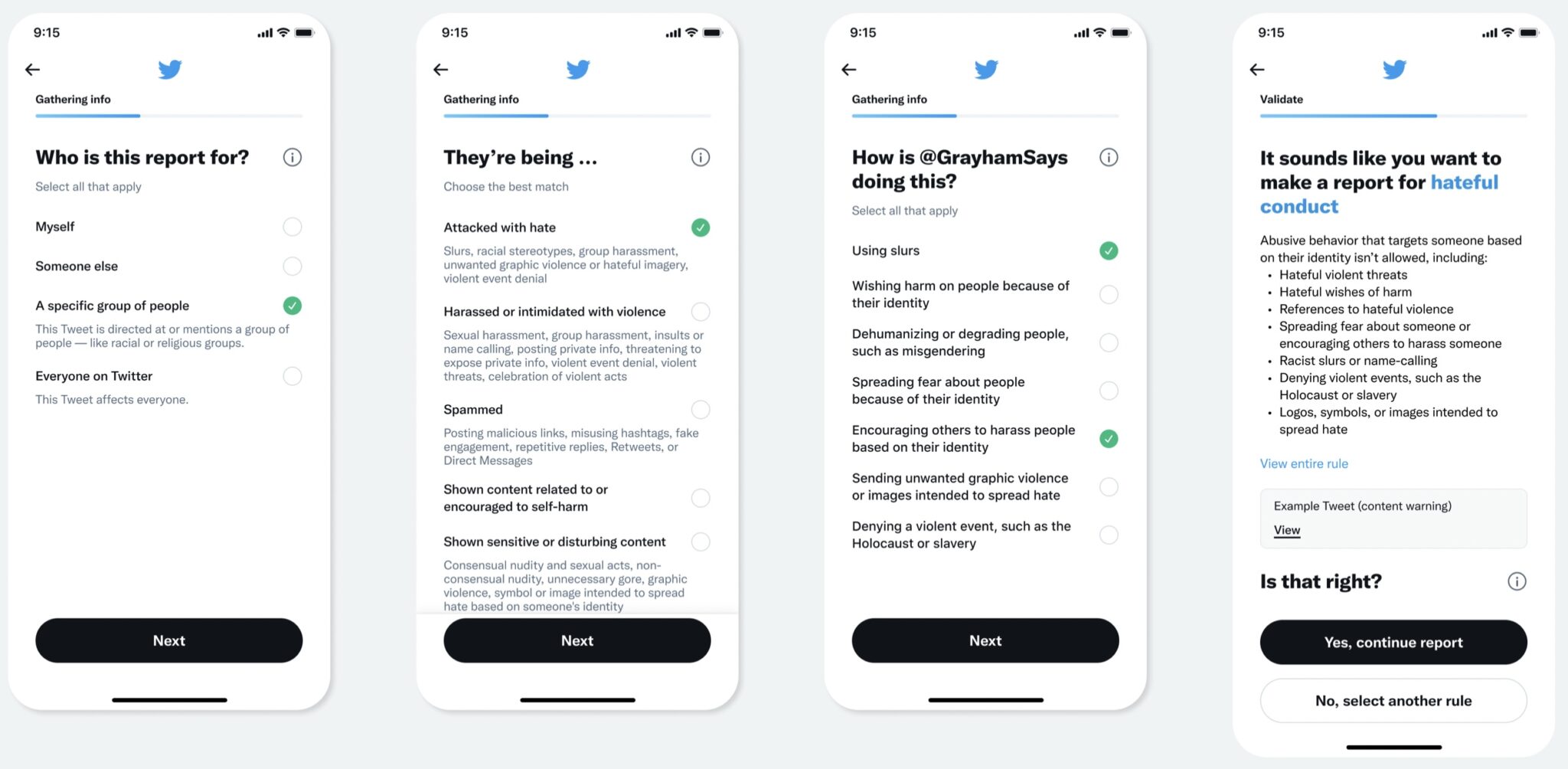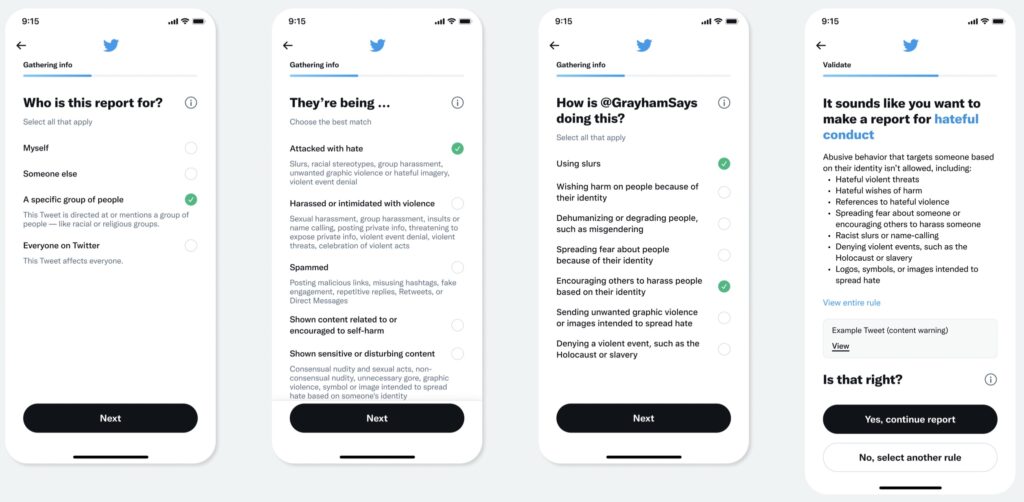 Twitter will ask you a series of questions in the symptom-first approach, as shown in the screenshot above. It'll ask if you're reporting a tweet for yourself or someone else. Then it'll go into the details to know what you experienced with the tweet. Lastly, Twitter will ask if you want to report on a particular policy violation and go ahead with it or choose a different one.
The new Twitter reporting feature is also special as it has been developed by people with experience in psychology. Lena Emara, one of the product developers who has previously worked as a clinical therapist. This kind of experience should make it a more comprehensive yet easy system for users to register their complaints.
Since Twitter's CEO change, the company has undergone restructuring and is quickly trying new things. Recently, Twitter introduced Twitter Blue as a paid social media platform in the U.S. You may see the new reporting feature on Twitter Blue first, then roll it out to the mainstream.
We've reported Twitter's slow grievance redressal in the past. In June, we reported that it took Twitter 3 years to remove a creepy account for policy violations. The company wants to speed up the complaint process and make it more accessible.