MacBook Air has been one of my favorite Apple devices, thanks to its portability, amazing battery backup, and comparatively lower cost. However, the device was continuously ignored by Apple repeatedly at its past events.
That didn't happen today. After a long wait, Apple has finally offered something new refreshing that combines power and affordability. It didn't get a new name. It's simply the new "MacBook Air."
It comes with the must requested Retina Display. The bezels are thinner and it looks a lot more beautiful. It features a 13.3″ display with 4-times more pixels than before.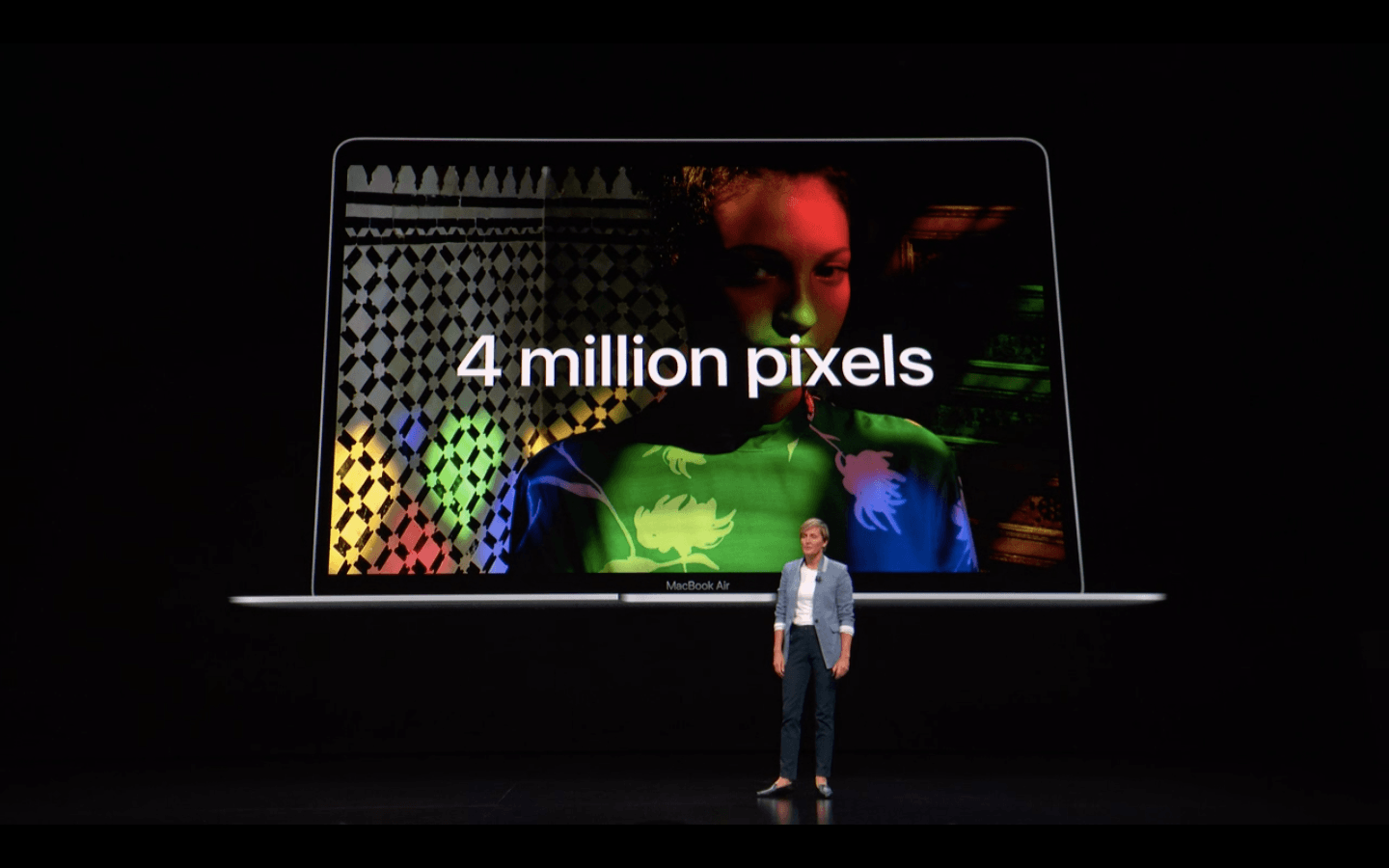 Talking about the processors, it's powered by 8th Gen Core i5 CPUs and 8GB RAM.
Surprisingly, it's 17% smaller in size and 10% thinner than previous Air. MacBook Air even has the TouchID and T2 chip for authentication, something that's becoming rarer on Apple's mobile devices.
You'll get better audio with 25% louder sound and 2-time more bass for better video watching experience.
The price of the new Air starts at $1199.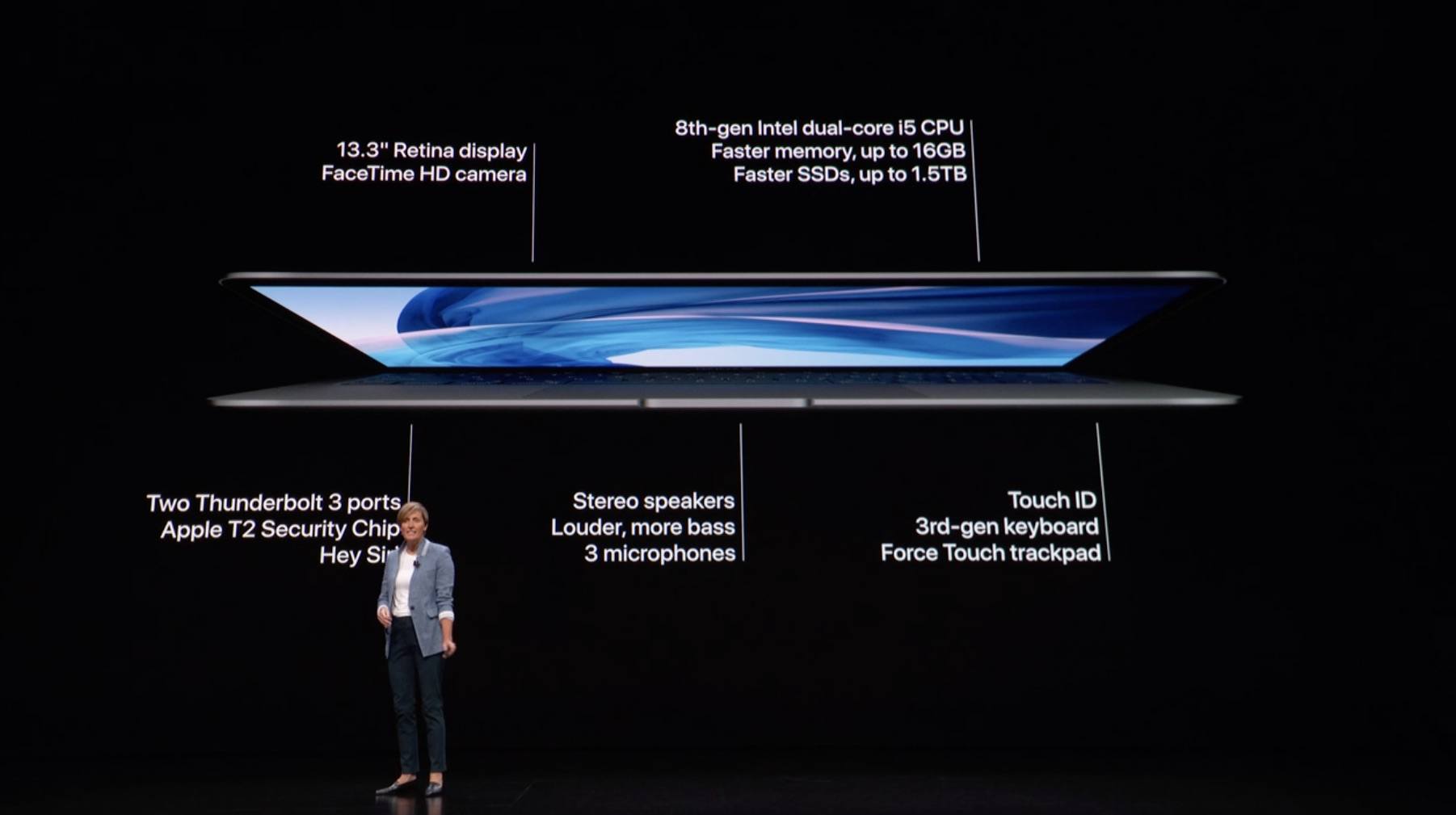 The story is developing….