Mabox Linux creator Daniel Napora has announced a new version Mabox Linux 20.10 "Eithné," which comes with a long-term Linux kernel 5.4, language translation, and many other improvements.
For those who don't know, Mabox is a Manjaro Linux-based operating system inspired by CrunchBang Linux. It features the light and fast Openbox window manager.
Mabox 20.10: What's New?
If Spanish is your native language, then it's good news for you as Mabox Linux is now fully translated to Spanish. The full Spanish translation applies to all Mabox specific tools such as Mabox Control Center, Welcome Screen, Conky/Tint2 Manager, Menu/Sidepanels, and even Installer slideshow.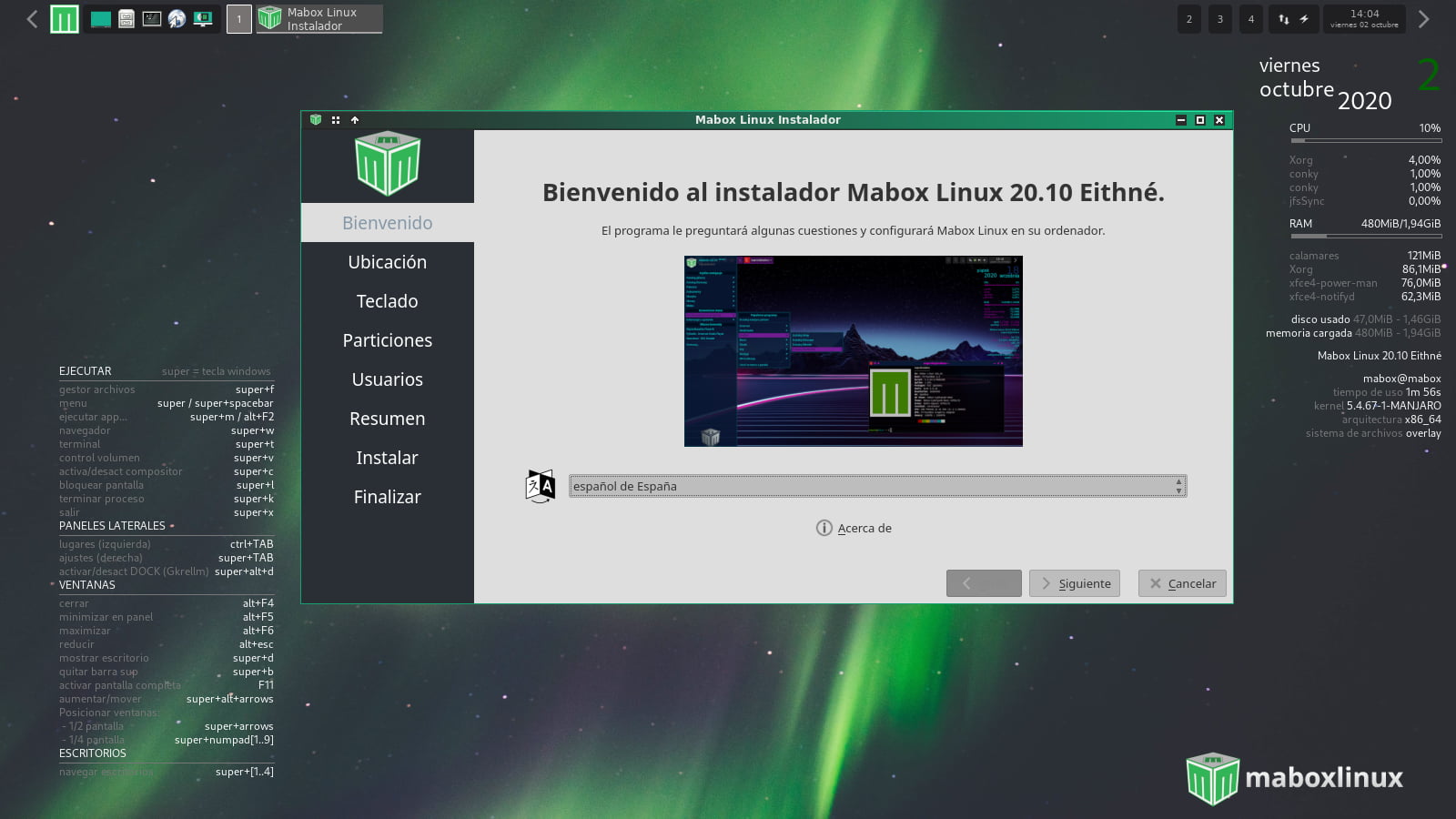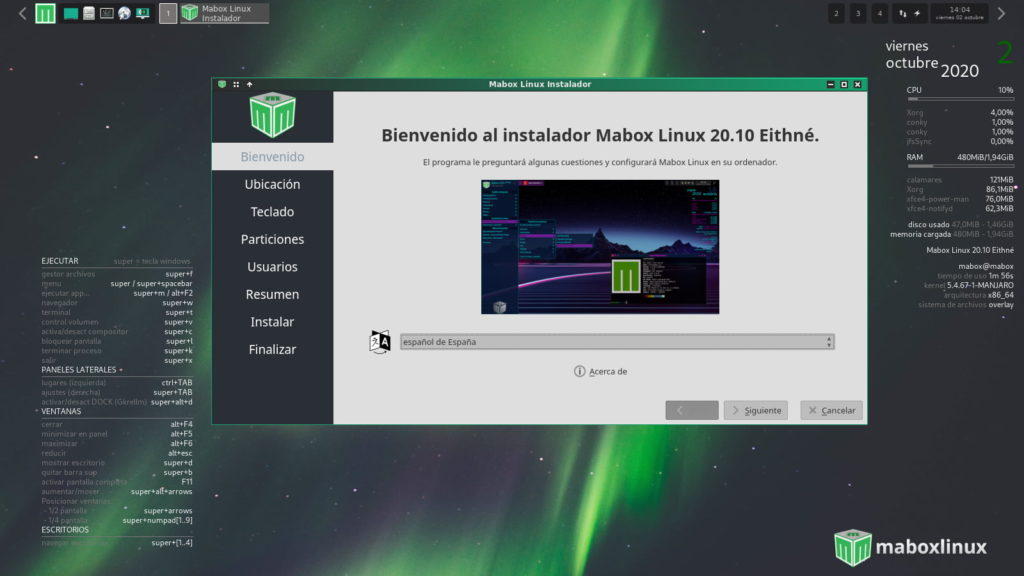 Subsequently, language-specific ISOs of Mabox Linux are also no longer available. You can only download one ISO available and later select a specific language and keyboard at boot time.
Since Mabox Linux is a Manjaro spin, Mabox 20.10 features most software packages from Manjaro's official repositories and the rest from Mabox Linux package repository.
Speaking of software in Mabox 20.10, the resource monitor tool Bpytop has now replaced Bashtop, and Yadsu has replaced Zensu that provides graphical front-ends to su and sudo.
The components of Mabox Linux Desktop have also received improvements like side panels and the menu now allows the following functions:
Change size and font
Show or hide icons
Select the icon theme
Choose color scheme
Tune-up the color scheme to your liking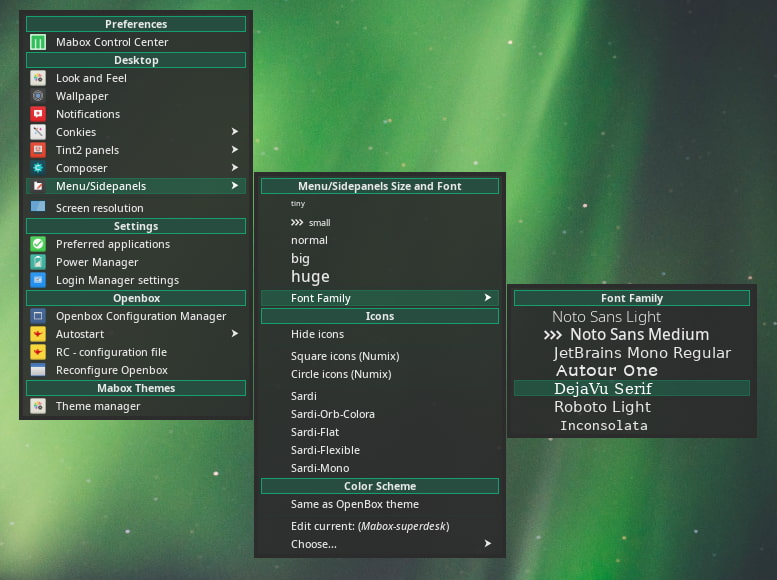 Additionally, Theme Manager in Mabox now saves menu and sidepanel settings such as size, font, colors (theme), and icons.
Here are the other key changes that Mabox Linux 20.10 includes:
Better Autostart handling of services/applications
Easier Tint2 panel configuration with GUI
Improved and brand new menus and helpers
For complete details about what's new in Mabox 20.10, you can check out the official release notes.
If you want to give Mabox Linux 20.10 a try, download the ISO image from the official repository or by clicking the button below.