If you're thinking to buy current available PinePhone Manjaro Community Edition, you may need to rethink as PINE64 has now teamed up with KDE community to launch a new PinePhone KDE Community Edition.
After PinePhone Ubports, postmarketOS, and Manjaro Community Edition (CE), it's fourth CE of Linux-based PinePhone smartphone, which will now feature free and open source KDE Plasma Mobile User Interface.
This new PinePhone CE with Plasma Mobile will be available to preorder starting on December 1, 2020. Until then, let's see what it has to offer:
PinePhone KDE Community Edition (CE)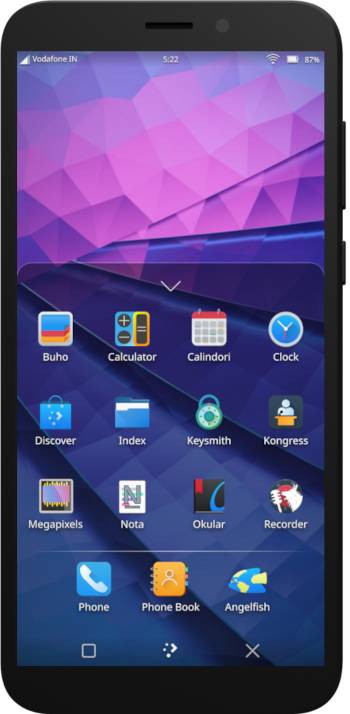 Similar to the previous two CE, PinePhone with KDE will also come in two hardware variants: Regular and Convergence Package.
As usual, the regular editions will cost $149 offering 2GB of RAM and 16GB of eMMC; the Convergence Package will cost $199 providing extended 3GB of RAM and 32GB of eMMC bundled with a USB-C dock to connect it to external peripherals like mouse, keyboard, and monitor.
Here's the brief hardware specification of PinePhone KDE CE:
Allwinner A64 Quad Core SoC with Mali 400 MP2 GPU
2GB/3GB of LPDDR3 RAM
16GB/32GB eMMC
5.95 inch LCD 720p with 18:9 aspect ratio
HD Digital Video Out
USB Type C (Power, Data and Video Out)
WiFi: 802.11 b/g/n, single-band, hotspot capable
Bluetooth: 4.0, A2DP
GNSS: GPS, GPS-A, GLONASS
2MP Selfie and 5MP Main Camera with LED Flash
Sensors: accelerator, gyro, proximity, compass, barometer
Three External Switches: up, down and power
HW switches: LTE/GNSS, WiFi, Microphone, Speaker, Cameras
Samsung J7 form-factor 3000mAh battery
On the software side, it ships a direct descendant of a widely known Plasma desktop for Linux, called Plasma mobile. Subsequently, it brings truly convergent applications, which offer total privacy and user control, such as KDE Connect, Okular document reader, and VVave music player.
At last, I would also like to remind that PinePhone always allow you to replace its default operating system with other supported Linux-based OSes such as Mobian, openSUSE, and Gentoo.