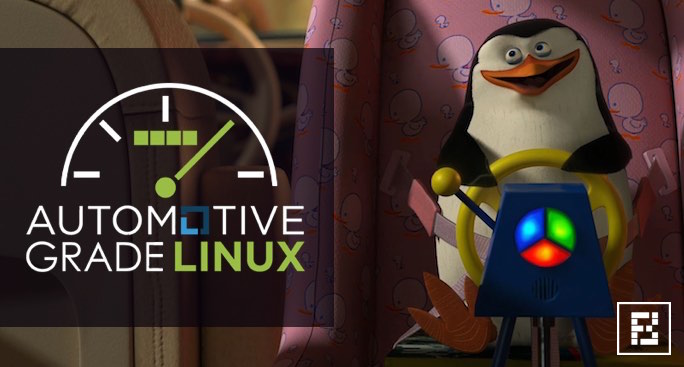 Short Bytes: Automotive Grade Linux, backed by the Linux Foundation, is created to develop a de facto platform for open source components being used in our cars. This initiative consists of many big names from the automobile industry. The latest release i.e. Automotive Grade Linux UCB 2.0 comes when more companies have started to recognise the importance of open source in automobile industry.
T
he Automotive Grade Linux (AGL) initiative is driven by Linux Foundation's Automotive Grade Linux Workgroup. It works to improve and enhance the usage of open source technologies in our automobiles. The members of AGL initiative include some big names from automobile industry like Toyota, Panasonic, Ford, Mazda, Jaguar Land Rover, Nissan, Subaru, Mitsubishi, and Honda.
In the past one year, more than 30 new organizations have joined the AGL initiative, increasing the member count to 70. The AGL platform is available to all and anyone can take part in its development.
The project has recently announced the release of Automotive Grade Linux Unified Code Base (UCB) 2.0. For those who don't know, AGL UCB is a joint effort made by OEMs and suppliers. It's being developed as a de facto In-Vehicle-Infotainment (IVI) platform for the automobile industry.
The latest version of this automobile-focused Linux distribution brings new features like rear seat display and audio routing. This release also comes at a point when the automobile industry has started to work with an open innovation mindset.
The Automotive Grade Linux UCB 2.0 allows the developers to create and test an application that's universally accepted by different automakers.
New features in Automotive Grade Linux UCB 2.0
Application framework to manage applications efficiently
Audio routing and mixing for a streamlined audio management
Rear seat display and video playback
ConnMan network management for Bluetooth and WiFi functions
New build environment with faster server
Vehicle bus messaging for improved security
New test infrastructure for testing from anywhere in the world
Tons of new hardware support, including Raspberry Pi and other board
It's being expected that automakers will start adopting AGL's 3.0 release for implementation in their products. AGL 3.0 is slated to arrive in January 2017.
The Automotive Grade Linux Unified Code Base 2.0 is available for download from here.
Did you find this article interesting? Don't forget to drop your feedback in the comments section below.
Also Read: Microsoft And SUSE Linux Announce Major Collaboration