Raspberry Pi boards have been the leaders in the single-board computer market, however, a new board from Lenovo's Leez series might disrupt the Raspberry Pi board sales.
Lenovo Leez RK3399 P710, announced at the World Mobile Congress in Spain last year, is now on sale for at Alibaba express for $140.
Jean-Luc Aufranc of CNXSoft found about the availability of the board through comments on one of his posts.
As Jean mentions, Lenovo hasn't mentioned the product on their website and only lists the Leez P515, powered by a Texas Instruments Sitara processor.
However, the Leez P710 is listed on GitHub where users can find it's specifications, schematics, firmware files and a number of resources.
Lenovo Leez SBC P710 specifications
The SBC board from Lenovo features a Rockchip RK3399 Hexa-core processor along with a Mali-T860MP4 GPU. It comes with 2GB and 4GB RAM options with 16GB internal storage with a MicroSD card slot.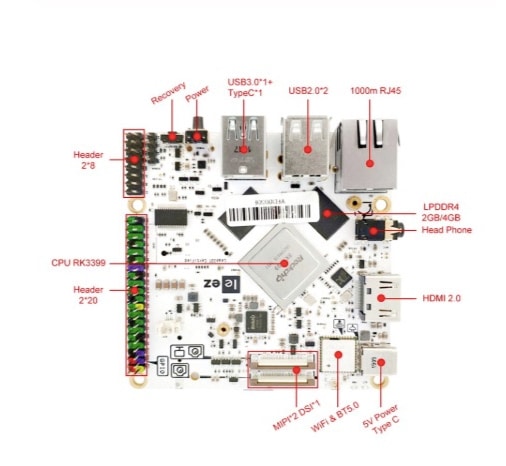 For the video output, the Lenovo board features an HDMI 2.0 slot that can provide a 4K resolution, a 4-lane MIPI DSI, and a USB Type-C display port.
As for connectivity, there are four USB ports with a single USB Type-C port. A Gigabit Ethernet port, Bluetooth 5.0 along with WiFi support.
The Lenovo Leez board supports Android 9 Pie, therefore offering all the features of the previous Android version.
People ordering the Lenovo Leez P710 can also check out the bundles with accessories including a camera module, 4G LTE support, a debug board and a 10.1″ touch screen display.