On Wednesday, Google announced the beta release of a new search engine named Dataset Search. Aimed at the scientists and journalists looking for accurate datasets, this search engine lets them find the same wherever they're hosted.
You can consider Dataset Search as a companion to Google Scholar, the popular search engine for research papers and reports. With the new tool, the company aims to unify thousands of sources of datasets and act as a master gateway.
Let's suppose you wish to know about car accidents and the related datasets, you simply need to type the query and Google will list all the sources as shown below. Simply click on any source on the left and get more detail: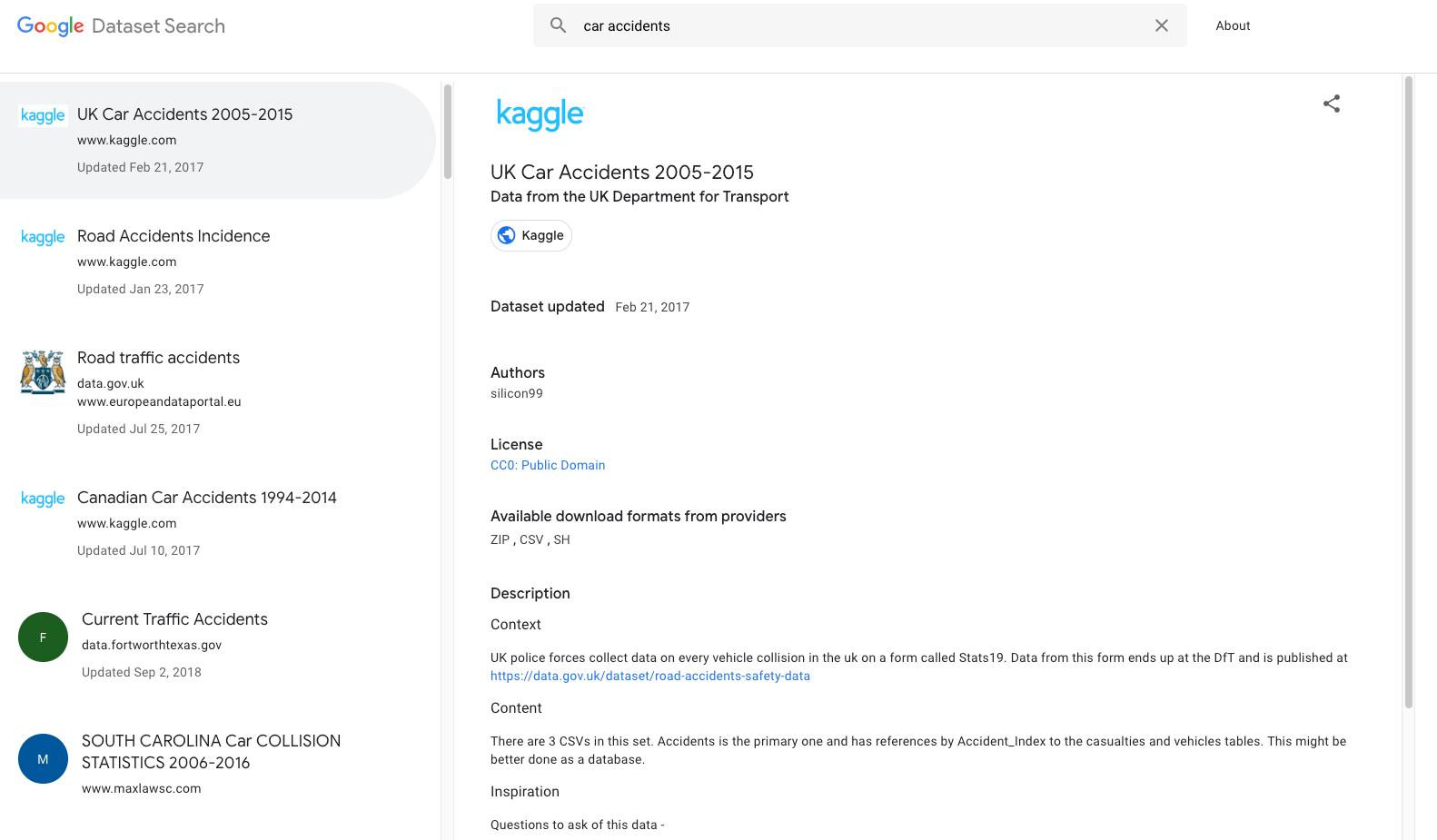 To make sure that the datasets are accessible via Google's tool, the company recommends the institutions to adopt the open source Schema markup standard. It allows publishers to include machine-readable data like date of publication, how data was collected, the terms of usage, etc.
Dataset Search already works with multiple languages at launch, and the company plans to extend the support for more languages in the future.
The datasets from organizations like NOAA, NASA, Harvard Dataverser, ProPublica, etc., are already accessible via the tools and more data providers are expected to extend the support.
Did you find Google's new search tool interesting? Share your views in the comments and keep reading Fossbytes.