Short Bytes: Kaspersky has announced the availability of KasperskyOS, which is codenamed 11-11. This secure operating system for network devices and IoT is written from the scratch. Due to its application identification and labeling feature, no application can be installed without their behavior configuration. It should be noted that it's not an out-of-the-box product and its pricing will differ according to the application.
B
ack in November 2016, we told you about a built-from-scratch operating system that was
being made by Kaspersky
. Now, the Russian cyber security giant has announced the availability of this secure operating system named KasperskyOS.
Company's chief Eugene Kaspersky wrote in a blog post that this secure OS is a result of 14 years of "solid" development work. As the OS was first revealed on November 11, the company codenamed it 11-11. It's expected to find application in telecommunication, IoT, machine-2-machine applications, industrial environment, and connected cars.
It should be noted that KasperskyOS is not an out-of-the-box product. Instead, it should be viewed as a "project offering". What does it mean? It means that the pricing will vary according to the need and application. You can go ahead and send a request for more information on their website.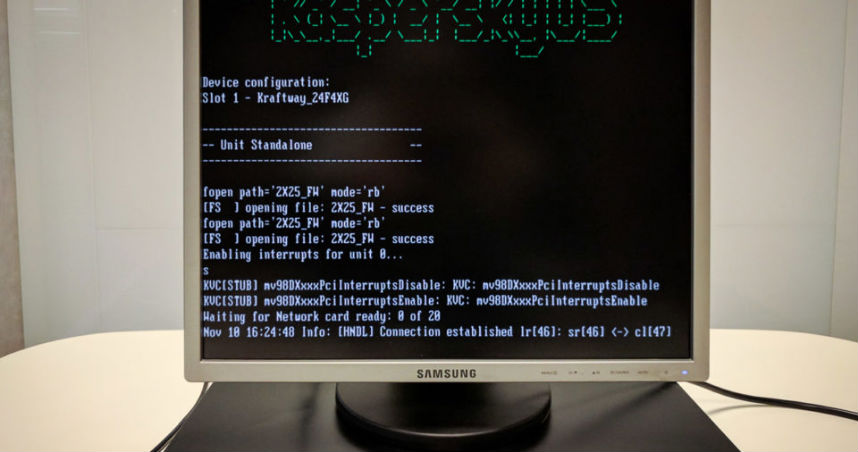 In his blog post, Eugene was quick to point out that KasperskyOS is not Linux and "there's not a single string of Linux code in it." The operating system, based on a microkernel architecture, is written to target hardware developers, IoT, SCADA systems, etc. Having said that, let's take a look at the biggest and best features of KasperskyOS:
Best features of KasperskyOS
1. Modular design
Due to a modular approach to system design, the footprint of base is minimized. It allows one to create individual solutions for specific cases.
2. You can examine the code
The users can examine the source code of the operating system and make sure that everything's okay on the security front. But, it goes without saying that it's not open source, it's proprietary.
3. Independent security engine
One of the biggest features of KasperskyOS is its independent security engine that lets the user enforce the policy that suits the security objectives. Further, the policy can be tweaked for individual applications.
4. Separates application features from security functions
The overall security architecture is designed in such a manner to separate security functions from application business logic. This allows the development of applications and security configuration easier and faster.
5. Application Identification and labeling is mandatory
In KasperskyOS, nobody can install an application without installing its behavior configuration. As a result, all hardware and application level resources get their security attributes.
6. Multi-level compatibility
KasperskyOS is mostly POSIX-compatible and the use of a native API makes things more secure.
7. A secure hypervisor
The users have the option to include a secure hypervisor that allows one to use any other OS as a guest OS. This also allows one to port 3rd-party code.
8. Wide range of supported architectures:
KasperskyOS for x86/x64: Pentium II or higher RAM: 8Mb or more Ethernet: Realtek RTL8139, Intel i82580
Ethernet: Realtek RTL8139, Intel i82580
KasperskyOS for ARM: ARMv7 or higher RAM: 8Mb or more
For further information on KasperskyOS, feel free to read this whitepaper. For more information, feel free to contact Kaspersky on their website.