From webtoon-inspired shows to heartbreaking dramas, Korean shows have been serving fans well and are here to stay. With shows like Money Heist: Korea season 2, Connect, and Alchemy of Souls: Light and Shadow, December 2022 raised the metric for upcoming K-dramas.
Thanks to their compelling stories, excellent acting, and thought-provoking themes! And, given that the K-drama craze is gaining traction, it will be interesting to see which of the shows wins the hearts of the audience on January 2023. So without further ado, here are 8 new K-dramas to check out this month
8 new K- dramas releasing in January 2023
1. Brain Cooperation
The upcoming mystery-comedy Brain Cooperation stars Jung Yong-hwa as Shin Ha-ru, a brilliant neuroscientist from a wealthy family. While Ha-ru has a "extraordinary brain," he suffers from a severe lack of social skills, causing him to frequently clash with others. Detective Geum Myung-se (Cha Tae-hyun) is his polar opposite, who is overly concerned with the needs of others. Because of his "altruistic brain," the detective frequently neglects his own needs. The two men find each other insufferable due to their differences. But a complex crime case forces them to pool their minds and skillsets to solve it.
Brain Cooperation premiered on KBS2 from January 2. It will also be available to stream on Viu.
2. Run Into You
Kim Dong-wook (You Are My Spring) and Jin Ki-joo (From Now On, Showtime!) play a journalist and an aspiring writer, respectively, who become trapped in the past for seemingly unrelated reasons in Run Into You. Stuck in 1987, Yoon Hae-joon (Kim) tries to solve a cold serial murder case, while Bae Yoon-young (Jin) tries to prevent her parents from marrying. As they get closer to achieving their objectives, the pair realises that their goals are far more intertwined than they had previously imagined.
Run Into You is set to premiere on KBS on January 4.
3. Payback
Over a year after Dr. Brain, top actor Lee Sun-kyun returns to the small screen with Payback, a revenge-thriller that follows Eun Yong (played by Lee), a hedge fund manager who battles an unscrupulous money gang. Army major Park Joon-kyung (Moon Chae-won from Flower of Evil) joins him in the struggle as an outstanding judicial officer who graduated at the top of her class. Despite her strong moral compass, Joon-kyung resolves to wreak ruthless vengeance on those responsible for her mother's untimely murder.
Payback will premiere on on SBS from January 6.
4. Agency
Lee Bo-young will play Go Ah-in in the workplace drama Agency, a creative director raised in poverty who rises to become the first female executive of VC Planning, a massive advertising agency. Despite all her achievements, she aspires to be CEO. Long-time rival and planning division director Choi Chang-su (Jo Sung-ha), who is also vying for the role, and Kang Han-na (Son Na-eun), the VC Group's spoilt heiress and the company's newly appointed social media director, stand in her way. Agency will tell the story of the determined Go Ah-in as she works her way to the top, despite envious colleagues and near-impossible challenges at every turn.
Agency is set to premiere on JTBC on January 7.
5. Poong, The Joseon Psychiatrist Season 2
Comedy period drama Poong, The Joseon Psychiatrist Season 2 is just a few weeks away. When its first season ended in September 2022, The Joseon era doctor Yoo Se-poong (Kim Min-jae) and young widow Seo Eun-woo (Kim Hyang-gi) were seen to be beginning a romance. And, now this connection will be further explored. Kim Hyang-gi hinted in the show's renewal announcement video that viewers would "be able to see a little more of what happens in the palace" in the following season.
Poong, The Joseon Psychiatrist season two premieres on tvN on January 11. It will also be available to stream on Viu.
6. Crash Course in Romance
Veteran actress Jeon Do-yeon plays Nam Haeng-sun, an optimistic banchan shop owner and former national athlete, in Crash Course in Romance. She decides to complete her education as a mature student and begins studying for competitive university admission tests, which brings her into contact with Choi Chi-yeol (Jung Kyung-ho), a prominent math instructor at a private education institute.
Despite his fame and money, Chi-yeol has a lengthy history of eating disorders and is cynical and prickly towards others outside of his lectures. Crash Course in Romance will dive into the progress that results from Chi-yeol and Haeng-romance. It will also portray the difficulties faced by individuals preparing for the yearly entrance examinations.
Crash Course in Romance arrives on tvN on January 14.
7. Can We Be Strangers?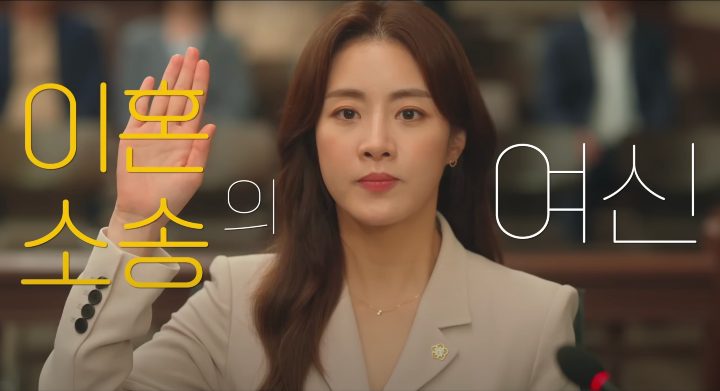 Can We Be Strangers?, an upcoming legal romance series, will follow a divorced couple, Oh Ha-ra (Doctor Stranger's Kang So-ra) and Goo Eun-beom (Snowdrop's Jang Seung-jo). Set in a divorce law practise, "goddess of litigation" Ha-ra is forced to confront her resentment against her ex-husband when they are compelled to collaborate on a case. In addition to Ha-ra and Eun-complicated beom's relationship, Can We Be Strangers? will focus on the difficulties that individuals and couples in their thirties and forties face as they navigate their careers, romance, and life through the ex-coworkers couple's and clients.
Can We Be Strangers? is set to air on ENA on January 18.
8. Kokdu: Season of Deity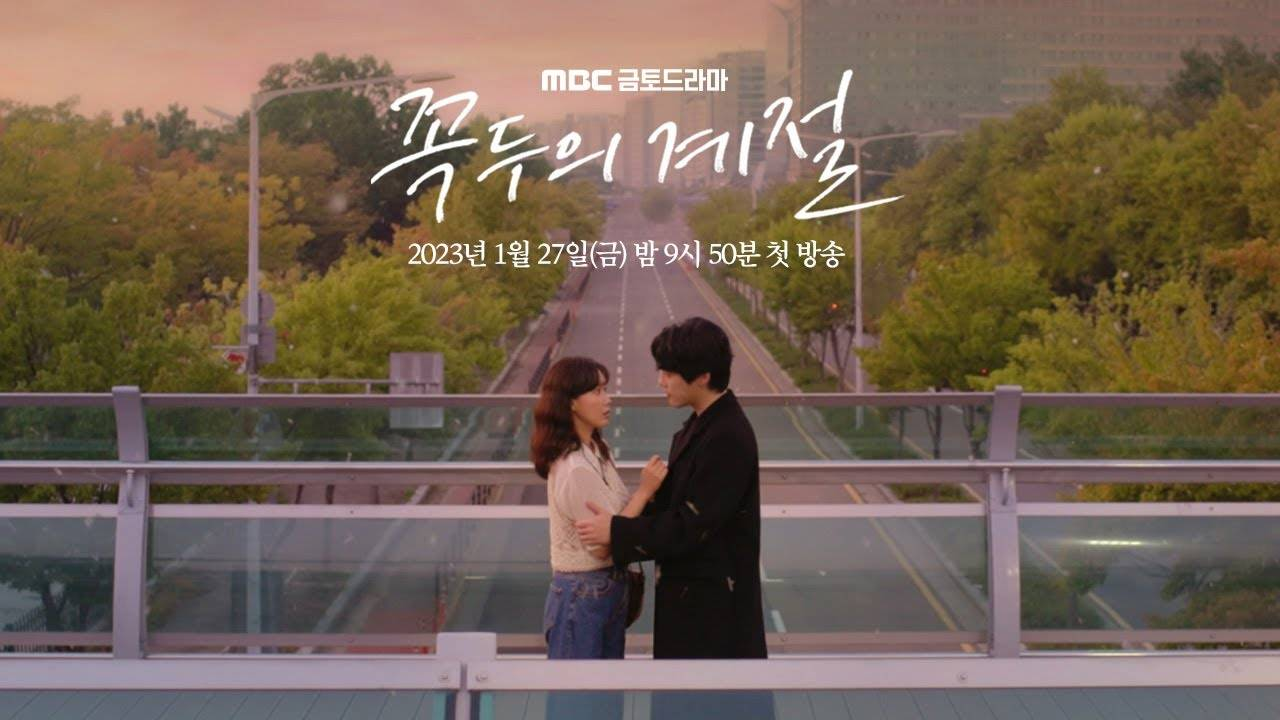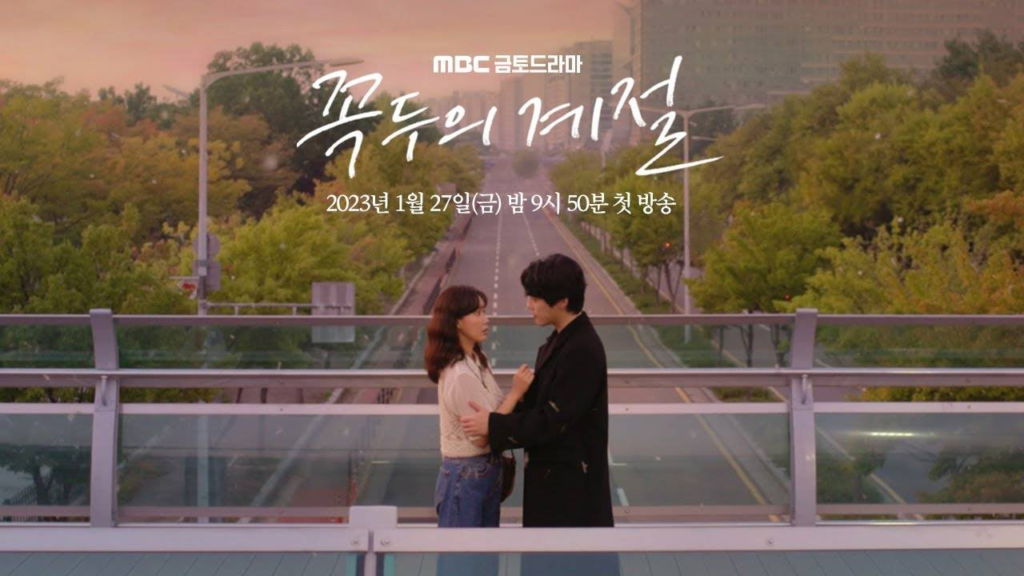 Kokdu: Season of Deity is an upcoming fantasy-romance series centred on Kokdu (Mr. Queen's Kim Jung-hyun), a grim reaper who takes the form of a mortal every 99 years to punish evil humanity for their sins. Kokdu's latest foray into the mortal world involves him with Han Gye-jeol (Woori The Virgin's Im Soo-hyang), a doctor with the special power to control him. Gye-jeol is intimidated by her peers and superiors who doubt her abilities after graduating from the country's lowest-ranking medical school. Despite the fact that Kokdu's stay in the mortal realm is fleeting, he finds himself falling for the human doctor as he investigates their mysterious connection.
Kokdu: Season of Deity is set to premiere on MBC TV from January 27.
Which of the above mentioned K- dramas are you the most excited about? Let us know in the comments down below.