After almost four years of waiting, Apple has finally announced the next-generation of its cheapest smartphone: the iPhone SE 2020. The news comes amid the COVID-19 lockdown when product launch events are mostly delayed or shifting to online-only mode.
iPhone SE 2020 was also expected to launch in March during an Apple Event that got canceled, thereby pushing back the low-cost iPhone reveal for almost a month. Eventually, rumors hinted at an April launch — so here we are, talking about the new iPhone.
It's not surprising the see the iPhone SE 2 is very close to what previous rumors and leaks have suggested about its design and features.
iPhone SE 2020 Features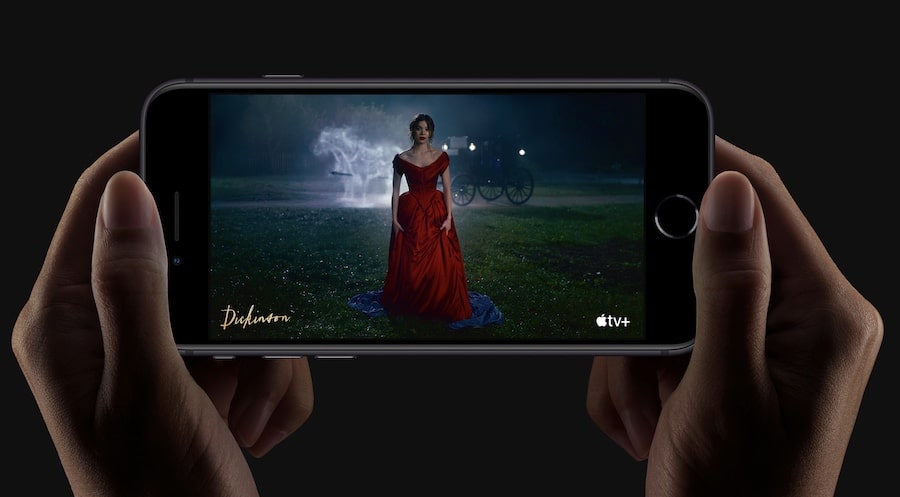 The 2020 iPhone SE draws power from the A13 Bionic chip that also fuels Apple's flagships, including iPhone 11, iPhone 11 Pro/Pro Max. Of course, that's a significant upgrade in performance in comparison to the older iPhone SE featuring the A9 chip.
In terms of look and feel, the new budget iPhone looks a lot like its elder sibling iPhone 8, featuring a glass-back design. However, the white variant differentiates itself by carrying an all-black design on the front which may appeal to some buyers.
It comes in Black, White, and Product Red color options. Also, as expected, the new iPhone SE comes with 64GB base storage that goes all the way up to 256GB.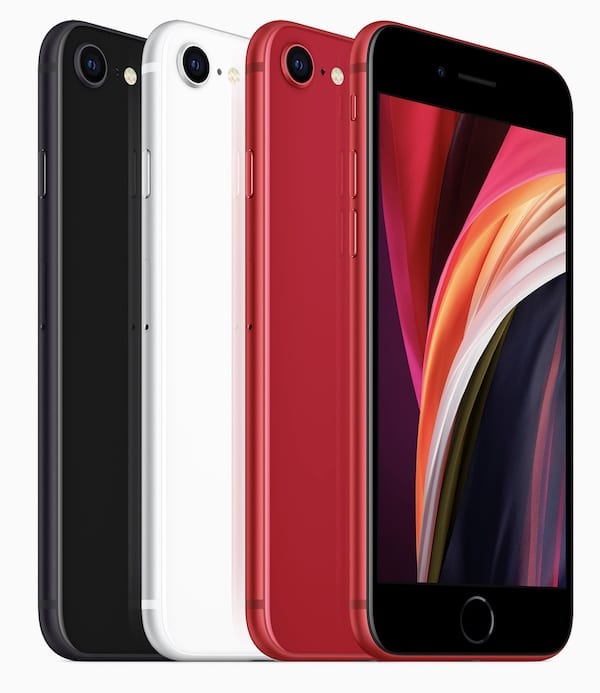 However, Apple has tried to cut corners by opting for Touch ID instead of Face ID, which is now a common sight on newer iPhone models. But it compensates for the same by adding Haptic Touch support.
The device features a 4.7-inch Retina HD display that supports True Tone display and is capable of playing HDR10 compatible videos. Surely, the users are going to love the extra real-estate they're going to get on the 2020 iPhone SE.
Another major highlight of the new iPhone SE is the upgraded camera, which Apple labels as "the best single-camera system ever in an iPhone." The 2020 iPhone SE carries a 12MP (f/1.8) single-lens wide-angle rear camera lens, which is the same as on iPhone 11.
On paper, it should be able to perform better than iPhone XR, thanks to a more powerful chip on board. It leverages A13's neural engine and image processor to enable features like Portrait Mode, Depth Control, and Smart HDR.
The rear camera can churn out 4K60fps videos and also supports extended dynamic range for 4K30fps videos. Furthermore, the device carries a 7MP shooter to take care of Facetime calls and those random selfie attacks.
Before you call it cheap, it has "wireless charging"
Now let's talk about features that will make you eager to buy the iPhone SE 2020. The device now comes with support for wireless charging, fast charging, WiFi 6, Gigabit LTE, water resistance, and eSIM that will let you enjoy dual SIM functionality.
For comparison, OnePlus has recently added wireless charging to its flagship OnePlus Series 8 that launched yesterday and starts at $699.
It appears that Apple is all set to challenge the budget market currently ruled by the likes of Xiaomi, Oppo, Vivo, and OnePlus. Here, you shouldn't forget that you're getting the entire package with a price tag of $399.
Apple said that pre-orders for iPhone SE 2020 will start in the US on April 17 (5 AM Pacific Time). It will arrive at Apple retail stores and authorized resellers in over 40 countries on April 24.
Apart from this, Apple has also announced pre-orders for the new Magic Keyboard for the recently released iPad Pro.