There are many kinds of Windows and Linux users in the world, but some of the popular ones are —The ones who absolutely love Windows but everything else, others who hate Windows but use it because they think they've got no other options to try, and the third and most prevalent folks who love Linux to death but don't essentially hate Windows 10. The third kind is fairly widespread.
If you think you resemble the third kind that can't let go of Windows, you're at the right place. In this guide, let's look at the easiest way to install Windows 11/10 on Ubuntu or any Debian/Ubuntu-based distro for the fact.
Ways to Use Windows alongside Ubuntu
There are two ways to use Windows alongside Ubuntu:
Out of both, Dual-booting is harder, especially if you're new to computers and/or Linux, but using a VM is the easiest way of using Windows in Ubuntu. If you're curious, here's what dual-booting can do if you have no prior knowledge of the same.
The Problem With Dual-Boot
The issue that most people face with dual-boot is, it requires you to fiddle with your computer's memory while increasing the risk of accidentally losing your important files. If you still want to try it, check out our how to Dual-boot Linux Mint alongside Windows 10 article.
Hence, installing Windows on a Virtual machine is the fastest and the safest way. In this article, let's look at the easiest way to install Windows 10 on Ubuntu Linux or any Ubuntu-based distro. The tool that we'll be using is GNOME Boxes which was released in January this year.
Installing Windows 11/10 On Ubuntu Linux
With that out of the way, here's how to install Windows 11 or Windows 10 on Ubuntu Linux. It's fairly simple and straightforward.
Install GNOME Boxes On Ubuntu/Ubuntu-based Distros
To install GNOME Boxes, fire up the terminal and type the following command
sudo apt install gnome-boxes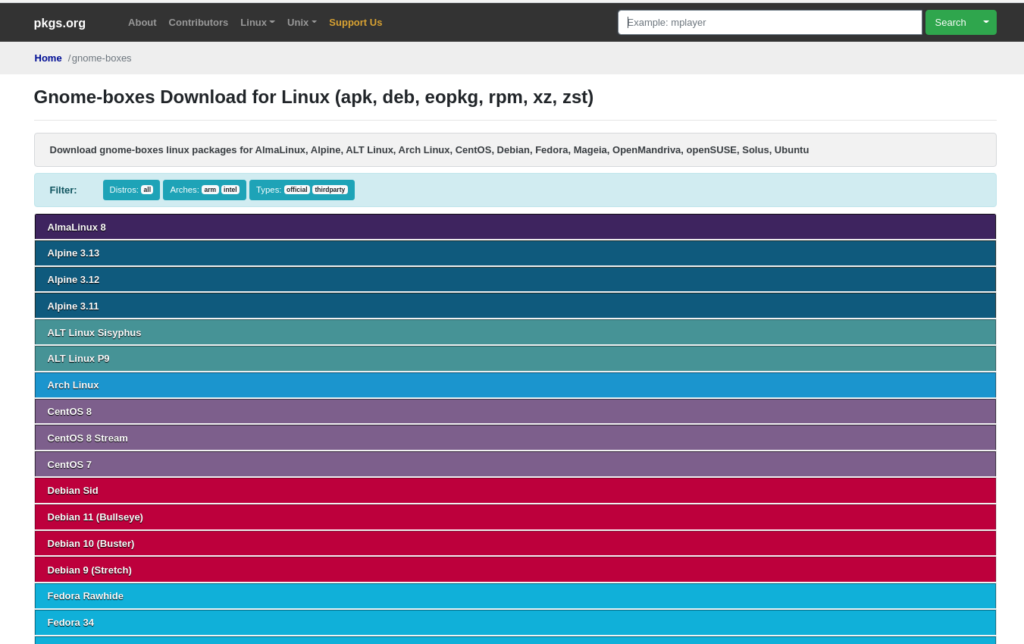 If the above command doesn't work for some reason, or if you're using a different Linux distro, you can download and install GNOME Boxes from Pkgs.org on any distro. All you'll need to do is download the package and double-click the .deb or .rpm package to install.
Download the Windows 11/10 ISO
Follow the steps mentioned below to download the official Windows 10 ISO.
Head over to Microsoft's Windows 11 download page.

Select the edition and click on the Confirm button.

The website will validate your request. Next, you'll be asked to select the product language. Click on Confirm.

You'll be redirected to a new download page where you'll see two links – 32-bit Download and 64-Bit Download. Click on the 64-bit Download.

The ISO will start downloading. Have a coffee until then.
Install Windows 10/11 In Ubuntu: Create A Windows VM In Boxes
Open GNOME Boxes

From the apps list, find and open the GNOME Boxes app.

Add a Virtual Machine

At the top-left corner of the app, find and click on the + icon and click on Create a Virtual Machine option.

Select the Windows ISO

Scroll all way to the bottom and click on the Operating System Image File option. Now browse and select the Windows ISO that you downloaded.

Allocate system resources

Now, click on next and click on customize to allocate the desired amount of system resources like RAM and Storage.

Click on create

Finally, click on the Create button, and the Windows virtual machine will start in no time.

Install Windows 10

Proceed with the usual Windows installation process. And, the most important thing of all, don't forget to mute Cortana for extra peace of mind.

Begin with the installation.

Select the language and click on next. On the next Window, click on the Install Now button. Next, click on I don't have a product key, and from the list of Windows versions, select Windows Home and proceed.
Check the I accept all the license terms box and proceed by clicking on the Next button.

Custom installation

Click on the option that reads Custom: Install Windows only (advanced) and then click on next.

Windows will begin installing

Wait patiently until the Windows installation is complete.
All you need to do is wait for some time until the OS is done installing. You'll need to reboot a few times during the process. Once done, you can access Windows from Ubuntu from Linux without restarting your PC. This not only saves you from messing up your PC but also saves a lot of time.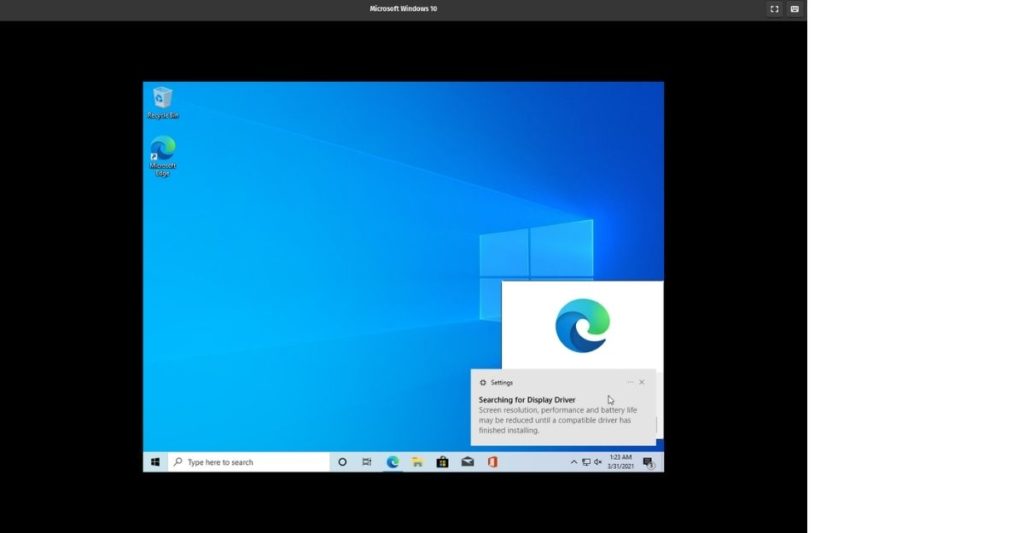 Also, the default resolution is set to 1000×708 pixels. You can easily resize it by going to Windows settings -> Display Resolution and changing the resolution to 1920×1080 pixels for a more immersive experience.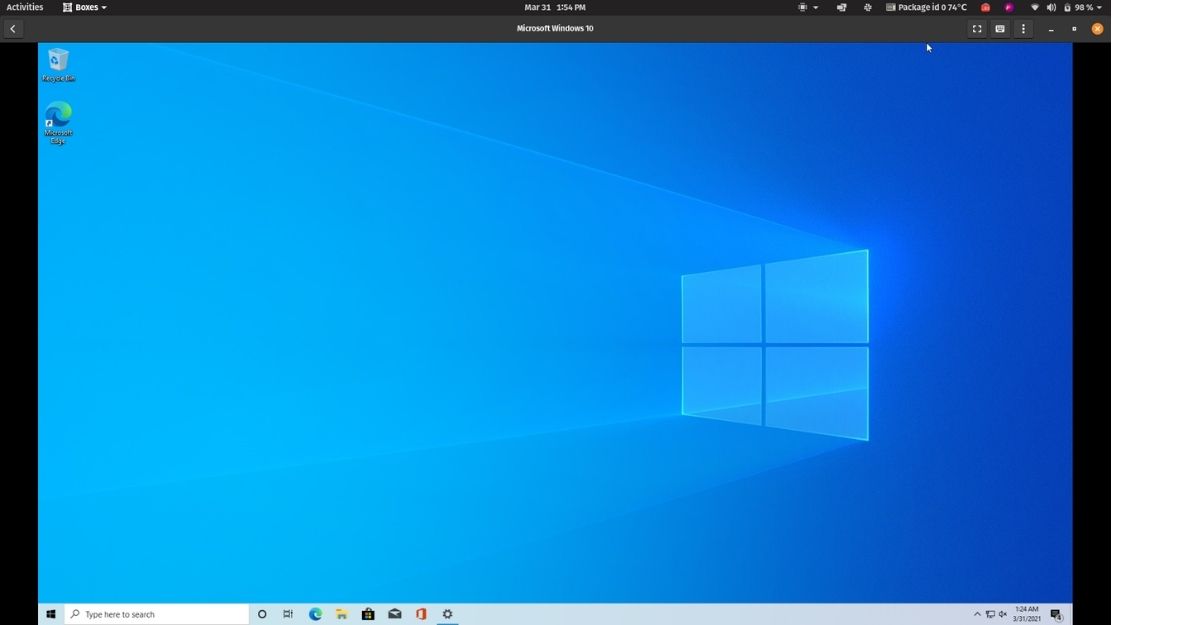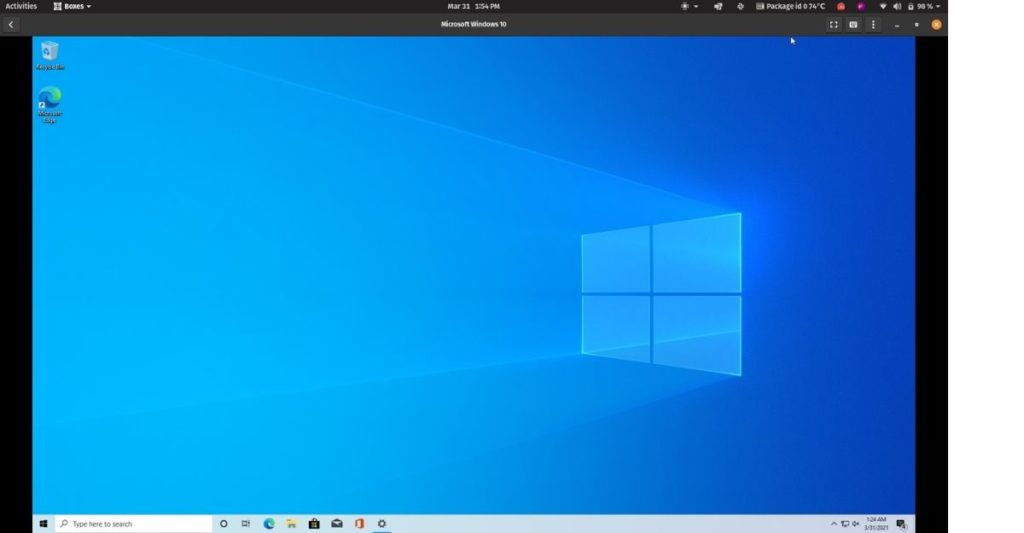 If you first installed Ubuntu and now want to install Windows 11 alongside, the process is slightly different from your normal dual-boot installation. Let us know if you want an article on the same, and we'll do it for you.
Do share your thoughts about this article in the comments section below. Also, let us know if you're having trouble following this tutorial, and we'll help you right away.
FAQs
Should I install Windows or Ubuntu first?

The best way of setting up a dual-boot PC is by installing Windows first and then making space, and installing Ubuntu later. This saves you a lot of time compared to installing Ubuntu first and then installing Windows.

How do I go back to Windows from Linux?

Refer to our how to create a bootable Windows 10 USB on Linux article, flash your USB flash drive, boot from the USB drive, format storage partitions, and proceed with the normal installation process.

Can Ubuntu run Windows programs?

Yes and no. It is now possible to run Windows programs using Wine, but not all programs work very well, and some of them don't work at all.

How do I dual-boot Linux and Install Windows 10?

We have a separate article about how to dual-boot Linux Mint and Windows 10. This article should work for any distro.

Can I download Linux on Windows 10?

Thanks to Microsoft finally understanding the true value of Linux, WSL (Windows Subsystem For Linux) has made installing Linux on Windows possible. Check out our article on how to install WSL on Windows.